Glassdoor Employees' Choice Awards Name Horacio Rozanski a Top 10 CEO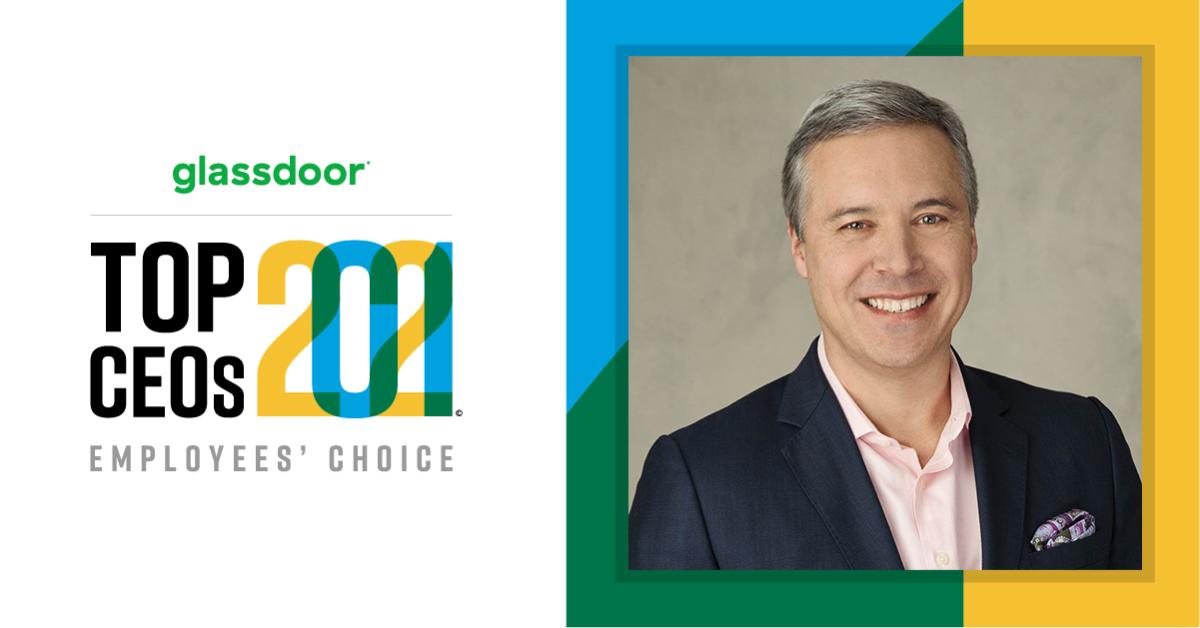 This week Glassdoor—one of the world's largest job and recruiting sites—released its annual list of Top CEOs, highlighting the leaders that employees most love working for. The 2021 list includes Booz Allen's President and CEO Horacio Rozanski, who ranked 10th out of 100 top-rated CEOs of large U.S. companies.
The list is part of Glassdoor's annual Employees' Choice Awards, and winners are determined based entirely on employee feedback shared anonymously on Glassdoor over the past year. CEO approval ratings are gathered through Glassdoor's online survey about a company's work environment, culture, compensation and benefits, work-life balance, and more.
Inspiring leadership during an unprecedented year
"Over the past year, company leaders around the world faced unprecedented challenges to support employees during the COVID-19 crisis. Now, the employees have spoken and it's clear that these CEOs excelled and found new ways to support their people when the world of work flipped upside down," said Glassdoor CEO Christian Sutherland-Wong. "Through a challenging year, it's inspiring to see Top CEOs who, according to their employees, adapted to change, redefined visions and led with transparency while putting the health and safety of employees first."
Booz Allen's coordinated response to the coronavirus outbreak centered on its people, and in April 2020 the firm announced a reprioritization of $100 million in planned spending and investment for a pandemic resilience program to support its employees and the communities where they live and work. The program included major benefit program enhancements to provide job security; expanded support for physical and mental health, childcare, and COVID-related issues; and funding and assistance to aid vulnerable populations, military families, veterans, and frontline healthcare workers. The firm has continued to provide its 27,000+ employees with enhanced flexibility and specialized benefits and services as workforce needs have evolved.
"Booz Allen's leaders at all levels stepped up to take care of people when it mattered most," said Rozanski. "This ranking is rewarding because it says our people believe we did right by each of them."
A firm that puts people first
Glassdoor's award is the latest in a series of prestigious acknowledgements for Rozanski and Booz Allen. The firm was recently named a Best Place to Work for LGBTQ Equality by the Human Rights Campaign, a Best Consulting Firm to Work For by Vault, a Working Mother 100 Best Company, and among Forbes' best employers for diversity, veterans and women.
In January 2020, Rozanski was named to the Horatio Alger Association of Distinguished Americans for his commitment to community, youth and the value of education, and in December 2020 the Washington Business Journal's CEO awards named him Diversity, Equity, and Inclusion Champion of the Year.
Check out Glassdoor's complete list of 2021 Top CEOs and celebration of diverse leaders including Rozanski, and learn more about careers at Booz Allen.