On #GivingTuesdayNow, American Express is Expanding Its Global Support in the Fight Against COVID-19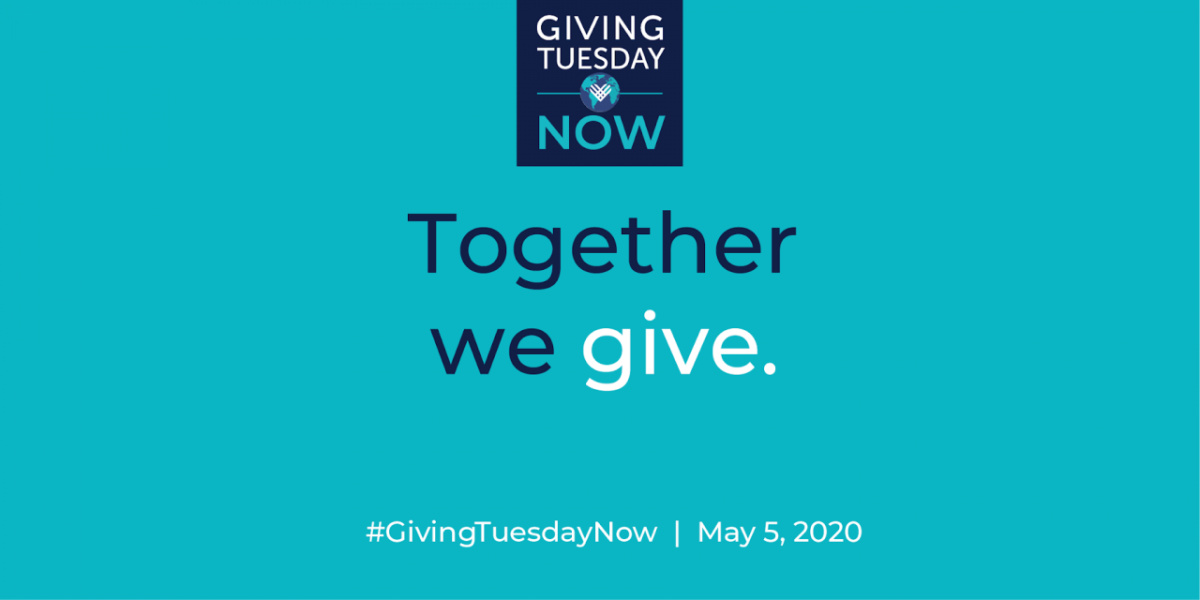 NEW YORK, May 5, 2020 /3BL Media/ - On #GivingTuesdayNow, we're proud to recognize and support the heroic efforts of organizations, essential workers and others who are putting in countless hours to care for and provide relief to communities impacted by the COVID-19 pandemic.
At the start of this crisis, American Express mobilized quickly to back nonprofits leading the charge to provide protective equipment to frontline healthcare workers, research and develop vaccines and treatments, and feed communities impacted by COVID-19. 
We committed more than $6 million in grants to organizations including the International Medical Corps, CDC Foundation, COVID-19 Solidarity Response Fund for the World Health Organization and Feeding America.
On #GivingTuesdayNow, a new global day of giving and unity in response to the unprecedented need caused by COVID-19, we are pleased to share additional initiatives to help address the need for a variety of resources to fight the global COVID-19 crisis.
Today, we announced a $1 million contribution to José Andrés' World Central Kitchen. Our donation builds on the work we are doing with Hilton to provide 1 million free room nights to frontline healthcare workers and will provide healthy, hot meals to those staying at participating Hilton properties in Los Angeles, New York, and Washington, D.C., while enabling many furloughed restaurant staff to return to work.
We are also backing efforts to fight the disparate impacts that the pandemic has had on vulnerable communities. We recently donated $250,000 to the BET COVID-19 Relief Fund, which, in partnership with United Way Worldwide, is providing financial, employment, and food assistance to African American communities, and $250,000 to the Hispanic Federation's efforts to support essential workers and provide food for impacted people in the Latino community.
We are supporting Save the Children with a $125,000 grant to be used for preventing and managing the spread of COVID-19, and assisting the educational, food and safety needs of children and families in Africa, and provided $100,000 to the International Rescue Committee to aid in COVID-19 related initiatives in refugee camps around the world.  
In the U.K., we've partnered with Deliveroo to help deliver 500,000 free meals to National Health Service staff, and in New York City, we're supporting Rethink Food NYC and Eleven Madison Park in their efforts to feed thousands of New Yorkers in need, including those on the front lines of this crisis. 
We have also donated to many organizations around the world that are focused on providing food and hot meals directly to those impacted by the pandemic, including City Harvest; United Way of New York City; St. Mary's Food Bank in Phoenix; Feeding South Florida in Sunrise, Fla.; Foundation Abbe Pierre in France; Second Harvest Japan and Banco de Alimentos in Mexico.
There are many ways to join in the fight against COVID-19 and back the organizations and individuals who are risking their lives on the frontlines, including by donating directly to the organizations and voicing your support online. American Express U.S. Card Members can also use Membership Rewards points to donate to organizations of their choosing through Just Giving by visiting www.justgiving.com/amexpaywithpoints.
We remain committed to doing our part to support these efforts throughout the pandemic. 
ABOUT AMERICAN EXPRESS
American Express is a globally integrated payments company, providing customers with access to products, insights and experiences that enrich lives and build business success.  Learn more at americanexpress.com and connect with us on facebook.com/americanexpress, instagram.com/americanexpress, linkedin.com/company/american-express, twitter.com/americanexpress, and youtube.com/americanexpress.
Key links to products, services and corporate responsibility information: charge and credit cards, business credit cards, travel services, gift cards, prepaid cards, merchant services, Accertify, InAuth, corporate card, business travel, and corporate responsibility.