This #GivingTuesday Be a CUREsader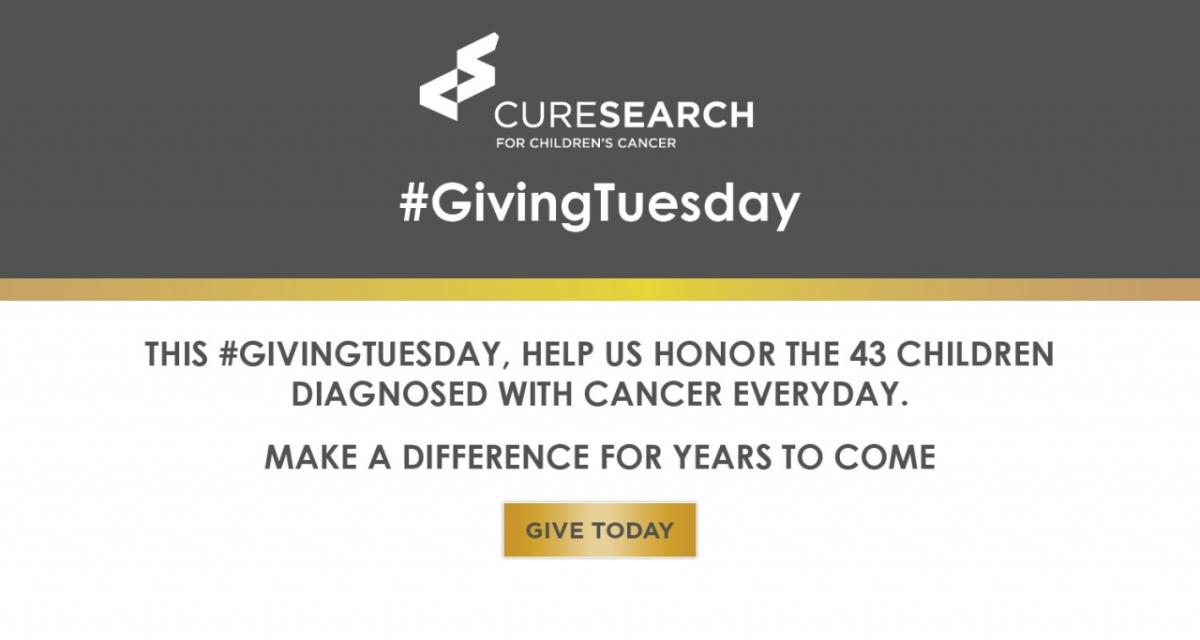 Today, and every single day, 43 families will hear the devastating news that no parent should hear: their child has cancer. At CureSearch, it is our goal to protect the future of those children diagnosed with cancer by delivering better, less-toxic treatments NOW.
Join our #GivingTuesday goal of achieving 43 recurring monthly gifts to honor these children.
Donate today at https://curesearch.org/Hope-Donation-Form-Web
Please join us in the fight against children's cancer today!