Girlstart to Host Annual Girls in STEM Conference in Austin, Allowing More Than 500 Girls to Meet and Learn From STEM Professionals, Saturday, March 24
Girlstart to Host Annual Girls in STEM Conference in Austin, Allowing More Than 500 Girls to Meet and Learn From STEM Professionals, Saturday, March 24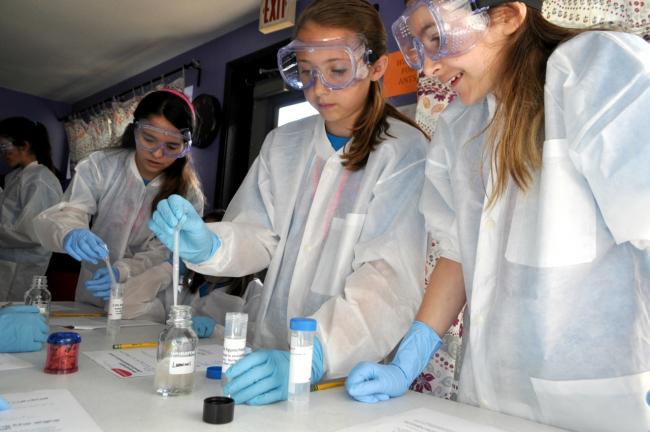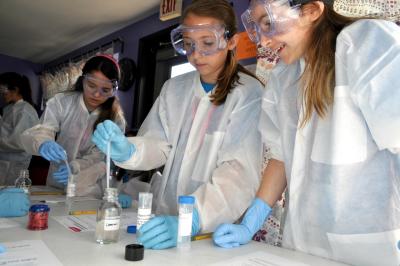 Friday, March 23, 2018 - 9:00am
March 23, 2018 /3BL Media/ - Girlstart, the non-profit organization dedicated to STEM (science, technology, engineering, and math) education for girls, recently announced an expansion of its partnership with MilliporeSigma in 2018. Thanks to MilliporeSigma's support, Girlstart will bring its innovative after-school programs and summer camps to the Houston, Boston, and St. Louis metro areas—inspiring girls to pursue STEM education and careers in STEM fields.
MilliporeSigma is also collaborating with Girlstart in its Austin hometown, bringing its Curiosity Cube™ mobile science lab to the Girls in STEM Conference. This signature conference for girls will be held in Austin on Saturday, March 24th at Travis High School (1211 E. Oltorf).
The 13th annual edition of the event provides more than 500 fourth through eighth grade girls the opportunity to meet and learn from a variety of women who work as STEM professionals throughout Central Texas.
"Girlstart is honored to partner with MilliporeSigma, as we seek to bring STEM education to more and more girls across the nation," said Tamara Hudgins, Girlstart executive director. "The Curiosity Cube™ mobile science lab is a fitting, physical representation of MilliporeSigma's investment in sparking curiosity about STEM, and we're thrilled to have it here as part of this year's Girls in STEM Conference."  
Renee Connolly, Head of Communications and Corporate Responsibility at MilliporeSigma, expressed support for Girlstart's mission in explaining the partnership.
"Only 24 percent of STEM jobs are held by women. We need to help change that statistic," Connolly said. "That's why we are committed to Girlstart and other organizations that inspire young people to explore science, technology, engineering and math-related careers. They are the next generation of problem solvers."
For more information about the Girls in STEM conference, visit its page on the Girlstart website:
http://girlstart.org/our-programs/girls-in-stem-conference/
ABOUT GIRLSTART 
Girlstart is specifically dedicated to empowering and equipping girls in STEM. We provide programming that promotes girls' early engagement and academic success in STEM, encourages girls' aspirations and persistence in STEM education and careers, and incubates a talented and diverse STEM workforce. Its innovative, nationally-recognized programs include after-school and summer camps for students, professional development for teachers, and community and online STEM education outreach programs. Girlstart cultivates a culture where risk is rewarded, curiosity is encouraged, and creativity is expected. As a result, Girlstart girls are connected, brave, and resilient. Girlstart makes girls more successful and inspires them to take on the world's greatest challenges. Founded in 1997 in Central Texas, Girlstart has provided its high-quality programs across Texas and in eight other states. Now, Girlstart's year-round programming has successfully scaled to Houston and North Texas, and is expanding to Boston and the Bay Area.