The Gift of Time: Why Volunteering Can Be a Four-Way Win
By Steve Neff, Common Impact Board Member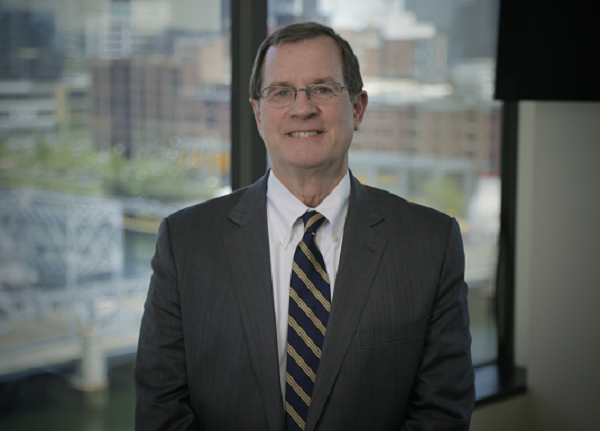 Originally published on LinkedIn
Like many busy working people, I didn't think I had the time for community-based volunteering for much of my career. Sure, I'd participated in company-wide volunteering days, but that was about the extent of donating my time for years. Between work and family, there wasn't room for much else.
Then, about 15 years ago, I learned that a group of IT colleagues was involved with a community project trying to figure out how to pair struggling students in after-school programs with college kids or professionals who could help them with their homework. At the time, the Hattie B. Cooper Community Center, the organization that was trying to match students with tutors, was using an inefficient sticky-note system that involved two walls of notes and the manual moving and matching of paper.
The challenge seemed pretty straight forward for a team of experienced technologists - build a database and a scheduling system so the community center could pair students with tutors more easily and efficiently. For the next few months, five tech volunteers from Fidelity took just a couple of hours a week to create the system. The experience and end result were a game changer for the center, rewarding for our team, and a real eye opener for me. 
Until that time, I hadn't fully appreciated that many corporate employees have the knowledge and skills that can significantly impact resource-strapped nonprofits – talent the organizations might otherwise not have access to. I also hadn't realized the incremental value employees receive by participating – stepping out of the traditional workplace to apply themselves to new challenges and, along the way, developing insights they can readily apply to their day jobs.
Theresa Ellis saw this very clearly when she started Common Impact in 2000, an organization that connects corporate employees with nonprofits that can benefit from their time and expertise. These are growing outfits focused on the diverse populations they serve, but all too often fall short on some of the means needed to execute their missions – whether it's helping schools, advocating for the homeless or closing the gender leadership gap.
Skills-based volunteering is not a new idea, of course. The business community probably borrowed it from the legal profession, where many lawyers incorporate pro bono work into their schedules. Theresa's plan was to extend the model to the corporate world – creating value for the nonprofits, the volunteers and the businesses providing the talent.
And it does. The opportunity to do meaningful work, broaden awareness of social issues and develop one's skillset is something great talent looks for these days, especially younger professionals who can acquire experiences they might not gain for years at large companies. As an example, consider someone relatively new to the workplace having the opportunity to work on a five-year strategic plan and present it to a board of directors. These opportunities translate into "extra-curricular," experiential talent development initiatives.
More seasoned professionals benefit, too. I became so passionate about Common Impact that I stepped in for Theresa as interim executive director during a career pause I took a while back (Pressing 'Play After a Career Pause). My time there included reaching out to peers at potential corporate partners, vetting nonprofits that might be ready for this work, and identifying projects that would be a good fit for company teams. I also made sure files were backed up daily on the organization's server, copy machines were kept loaded with paper and a freshly made pot of coffee was always on hand – an important reminder that no job is too big or too small for any member of a highly functioning team.
The experience definitely adjusted my focus when I returned full-time to Fidelity. For starters, I became determined to figure out how we, as a large company, could rethink some processes, become more agile and optimize resources. The point is that the nonprofit world has plenty of good lessons for big business. And we can learn a lot from them, too.
An added bonus for volunteers and their employers? These opportunities help employees build lasting relationships across business units and functions. A strategic group might include employees from marketing, finance, business operations, technology and HR. Chances are that they might not interact or have even met in their regular jobs. Now they've got connections across the company.
As I see it, skills-based volunteering is really a four-way win: Deserving nonprofits benefit. The people and causes they serve benefit. Individual volunteers benefit. And large companies benefit by enabling collaboration, encouraging diverse thinking and bolstering workplace culture.
A great takeaway for all at the end of a day's work.