Get With the Goals: Corporate Reporting on the SDGs
By Alyson Genovese, Director of GRI's USA and Canada Regional Hub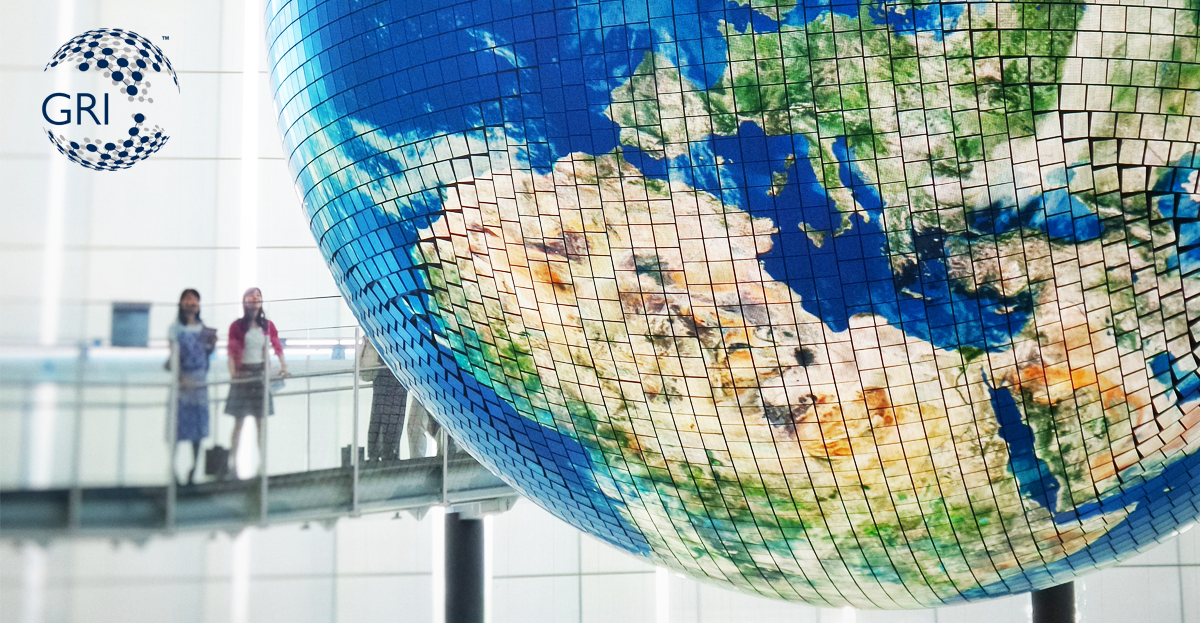 Adopted in 2015, the UN Sustainable Development Goals (SDGs) provide a shared plan for all countries – developed and developing – to end poverty, spur economic growth and protect our planet's environment. The SDGs represent the first time that the private sector was included as a partner with a key role in reaching the goals.
Yet when it comes to the global context and scale of the SDGs, it can be difficult for individual companies to determine how they should consider and respond to the challenges and priorities of the SDGs. The goals were written for member states, so interpreting them in a business context isn't always easy. However, they offer companies a route map and a universal platform for engagement – regardless of a company's geographic location, industry or size.
So, what is the current state of play? A recent PwC study of more than 700 multi-national companies found 72% of published sustainability reports mentioned the SDGs, but just 23% included meaningful KPIs and targets. Our own tracking, meanwhile (inclusive of all reporting organizations, regardless of size) shows 31% of GRI sustainability reports published on our database in 2018 included a commitment to the SDGs.
While these data sets and reference points differ, both results indicate there is still work to do. Many companies have issued public commitments to the SDGs – and in some cases mapped their materiality assessments to individual goals. Yet examples of aligning the SDGs with corporate strategy – supported by initiatives, R&D or investment that accelerate their achievement – are infrequent.
GRI is the world's leading provider of sustainability disclosure standards and as such is perfectly placed to provide the framework companies need to assess their contribution to the SDGs. For example, some of the most recent updates to the GRI Standards, for water and occupational health & safety, embed SDGs references and language.
Alongside the UN Global Compact and with input from companies and nonprofit partners, GRI created the Business Reporting on the SDGs Action Platform, providing tools for businesses to analyze the goals and targets, with step-by-step practical reporting guidance on making the connections between their disclosures and the corresponding SDG targets.
Meanwhile, Driving corporate action towards accomplishing the SDGs is a new GRI initiative, launched in July in partnership with global power company Enel. It involves online collaboration forums to explore how the goals are influencing reporting and contributing to new partnerships or ways of working. Regional events in 2020 will spread learning.
GRI continues to collaborate with the UN and other organizations to increase reporting for the SDGs around the world. Projects included a pilot project in Colombia last year, whereby the government became the first to use data from corporate reporting to assess business contributions and impacts on key sustainability topics, as part of their Voluntary National Review on SDGs progress. GRI is currently supporting Colombia to expand this project, alongside similar initiatives in Indonesia and Bangladesh.
Our aim is to help companies understand the business relevance of the SDGs on their strategy and financial performance – and take action accordingly.  Embedding SDG reporting within corporate disclosures is a crucial step to making this connection, as well as meeting the transparency needs of stakeholders.
The global challenges set out in the SDGs are ambitious. Yet the rewards, in terms of global development and prosperity, are significant. That is why it is fundamental that the private sector takes on a greater role in contributing towards their fulfillment.