Georgia is paving the way for a high-tech, sustainable highway
By John R. Quain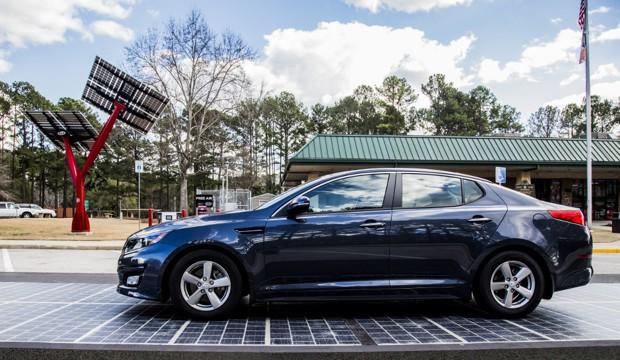 Originally published by Digital Trends
If you want to see what the highway of the future might look like, then you only need to drive down to Georgia.
On an 18-mile segment of Interstate 85 — stretching from the city of LaGrange to the Alabama border, 67 miles from Atlanta — a consortium of government agencies, global companies, and academic researchers, along with the Ray C. Anderson Foundation are working together to build a smart roadway. Using a variety of technologies ranging from electricity-generating surfaces to pollution-reducing ditches, it's a real-world laboratory that's paving the way to the roads of tomorrow.

It's also aimed at demonstrating how a smart transportation corridor can not only be environmentally friendly, but generate revenue as well.