The Future Is On: Entergy's Sustainability Strategy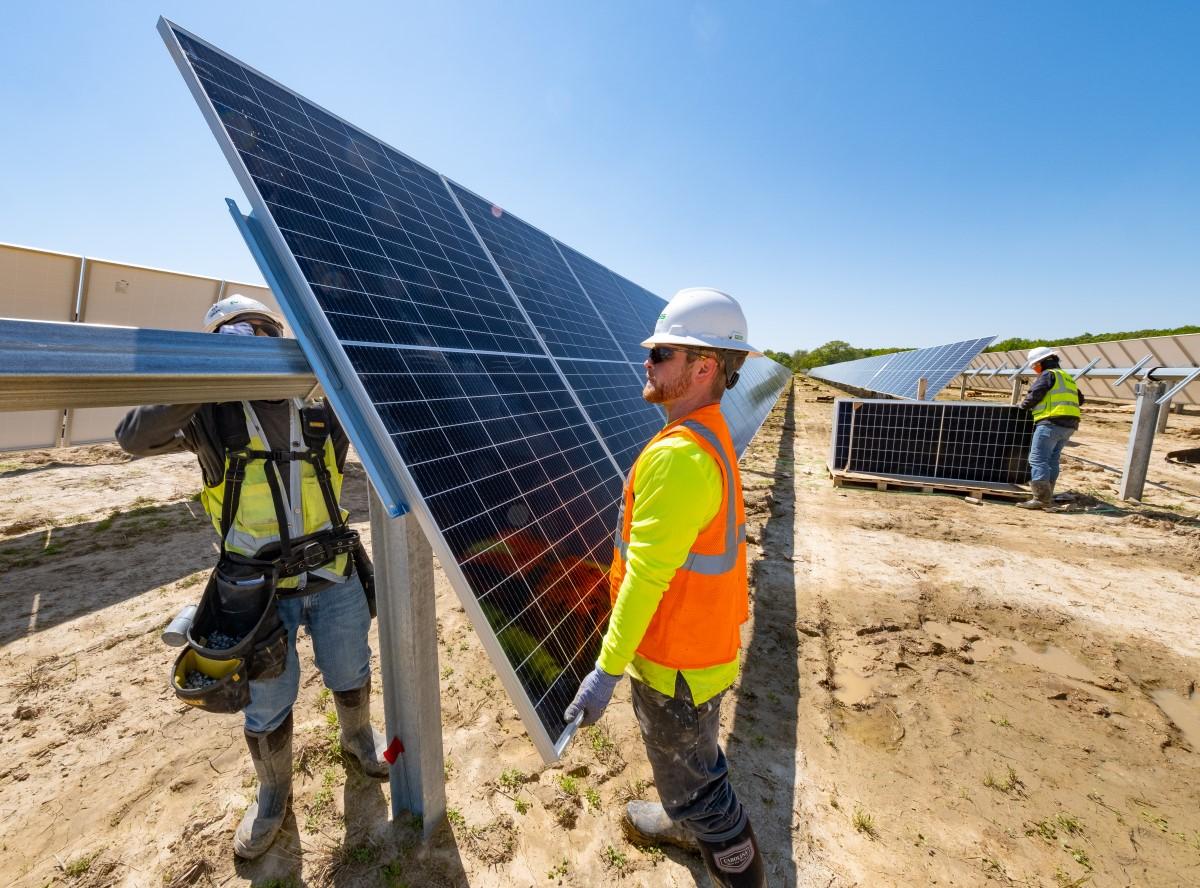 Originally published in The Future is On: 2021 Integrated Report
Entergy's 2021 Integrated Report focuses on a number of key sustainability and ESG initiatives, including our sustainability strategy. Read on for an overview of Entergy's approach to sustainability and view our full report at integratedreport.entergy.com.
Entergy is imagining and creating a bold future using sustainable business practices that integrate environmental, social, and economic objectives into all we do.
Our strategies, plans, and actions are aimed at managing risks and realizing opportunities across Entergy's full value chain, from our customers to our company operations to our suppliers.
With sustainability as a guiding principle and business strategy, we are generating positive outcomes for all of our stakeholders. Entergy is focused on these key sustainability initiatives:
Focusing on our relentless safety objective: "Everyone safe—all day, every day."
Aggressively addressing climate change through actions that reduce our greenhouse gas emissions and protect and restore our natural environment.
Fueling our economy by capitalizing on unique growth opportunities for which we are geographically and operationally well positioned.
Strengthening our infrastructure by accelerating resilience investment and leveraging partnerships to increase the resilience of our communities.
Recruiting and retaining a workforce that reflects the communities we serve and has the skills needed to meet our objectives.
We implement our sustainability strategy by setting measures that track our performance toward specific, value-creating environmental, social, and governance outcomes that drive financial results.
We challenge and validate our management approach to sustainability through our enterprise risk management process. We regularly review and update our material issues and continuously re-evaluate and improve our plans and actions through stakeholder engagement. We provide robust background information and ongoing updates on our sustainability initiatives at entergy.com/sustainability.
In 2021 we realigned several teams to create a new sustainable planning, development, and operations organization to more effectively support and accomplish our climate goals.
Our customer organization sharpened its focus on understanding and supporting customers' sustainability needs and objectives through new products and services.
Sustainability roles within some groups like supply chain were formalized for more effective outcomes.
An employee-led champions group was chartered to help employees find and create ways to get involved in sustainability initiatives.
Our sustainability and environmental policy team continued to enhance our sustainability reporting and engage with industry organizations and regulators while leading a sustainability working group representing all aspects of our business. The working group met regularly throughout the year to help identify future opportunities and ensure alignment of sustainability strategies across the company.