The Future Is Digital: A Post-Pandemic Reality Check
By Michelle Bannick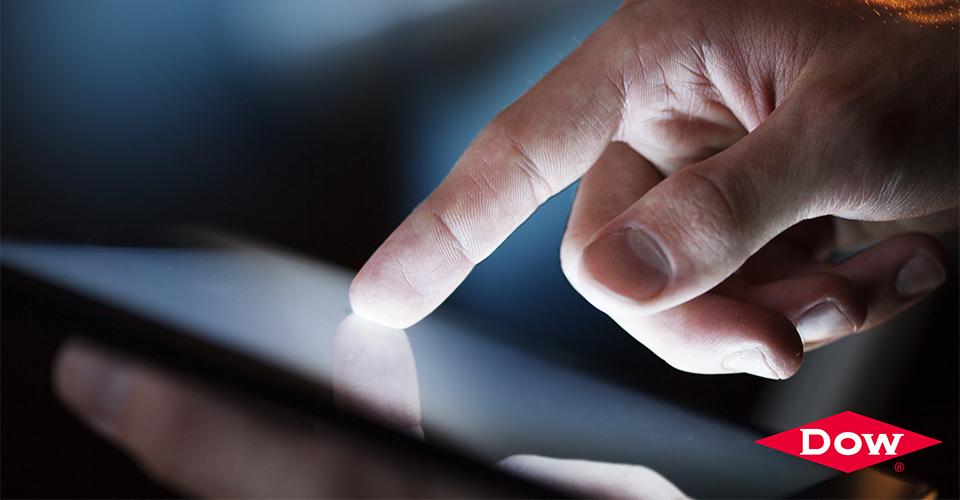 Digitalization is already changing the way we work and how customers do business with us.
COVID-19 brought about change in the ways companies in all sectors and all regions do business. The accelerated shift toward digitalization ushered in new customer experiences, new online sales channels and new technology to improve operational performance. However, with this new reality, a priority that we didn't want to lose sight of at Dow is our connection with customers. That's why we're using digital technology to provide better, more personalized and more agile customer experiences.
Digital breakthrough areas
We've found that four breakthrough digital focus areas line up with what matters most for our customers:
Digital materials science – harnessing the power of our know-how, speed, science and technology, and leveraging artificial intelligence and predictive analytics to anticipate solutions
Virtual inspiration center – a collaborative digital space where new ideas are generated and unleashed
Digital B2B marketplace – where customers transact more efficiently with Dow electronically
Agile fulfill operations – where we use digital capabilities to improve and accelerate the buying process end-to-end
An example: Elevating product & technical information
Years before the pandemic, our customers were telling us they wanted easier online access to product and technical information. We listened and responded by completely reorganizing Dow.com with an elevated online product catalog available to all customers. We also equipped the site with robust product search capabilities that allow customers to quickly find and download product information, case studies and safety data sheets. Customers who want a deeper dive into product capabilities can use the site's product selection feature to explore products based on needs, attributes and performance. And our always-expanding online library of technical information helps customers find expert answers to frequently asked questions on Dow.com.
Imagining Better
A 2020 survey by Harvard Business School and Salesforce found that 97% of companies believe digital transformation is necessary to remain competitive. We agree. Digitalization is already changing the way we work and how customers do business with us. Smarter processes. Accelerated innovation. More efficient use of resources. Our ongoing digital initiatives are helping to drive more customers to Dow.com. And data shows us that those customers who use Dow.com as a digital hub have a more positive experience. For example, customers save time with enhanced Order Management screens and easy-to-navigate menu options, while increased personalization and enhanced search help customers quickly find content that's most relevant to their needs.
This year marks our 125th anniversary as a company. A company that has always sought to find solutions to the world's problems. To make the world better, we first have to imagine better. We're continuously working to make Dow.com a more dynamic space where we can imagine and explore solutions for a better tomorrow.
Michelle Bannick, Director, Dow Digital Commerce