Four Ways to Future-Proof Your Supply Chain
Cliff Henson (SVP Global Supply Chain) shares how digitization can improve the resiliency and sustainability of our supply chains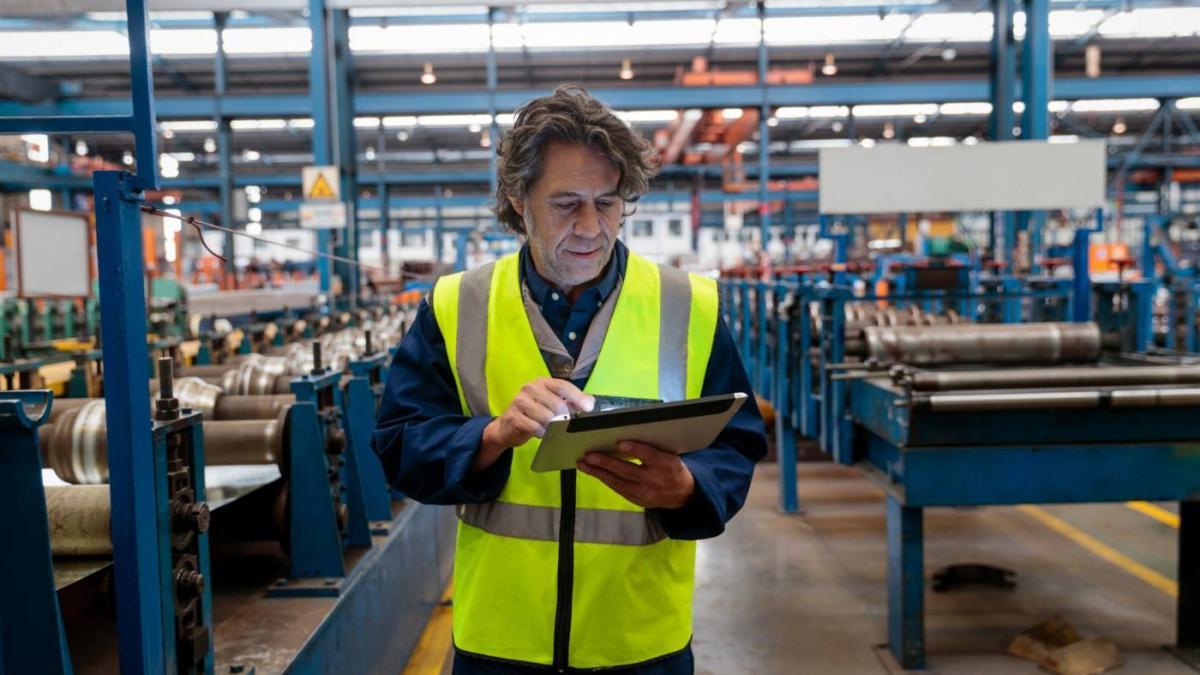 Supply chains are facing the perfect storm of disruption, from radical transformations of industry to disasters like the extreme weather events recently felt across the world. For large and complex supply chains like HPE, digital technologies offer an opportunity to predict and manage this risk by future-proofing operations with increased visibility, agility, and efficiency.
At today's Bloomberg Sustainable Business Summit, we explored a few key ways that digitization can ensure the resiliency of our supply chains:
Integrating your supply chain network
Digitization is uniting a once siloed supply chain into an integrated end-to-end digital ecosystem – from the procurement of raw materials, to manufacturing and logistics, and finally to customer fulfillment. Data-driven organizations can harness this exponential growth in connectivity to create new business value through integrated intelligence that facilitates real-time decision making.
The ability to aggregate data from different suppliers, sites, and systems into a single digital platform allows suppliers and partners to collaborate on critical supply chain data, providing visibility and end-to-end orchestration of a continuous process. This ability to minimize disruptions has been accelerated by the rise of predictive analytics and big data, which anticipate shifts in customer demand, foresee the availability of raw materials, and can prepare us for catastrophic events.
Recent natural disasters like Hurricane Harvey have tested the responsiveness of our supply chain and proved the agility of our network. Newly implemented track-and-trace capabilities provided us with near real-time insights to quickly shift our demand and reposition materials and product, reducing reaction times from what was once days or weeks to just hours.
Optimizing and automating manufacturing
Industry is being rapidly transformed by unprecedented data collection and analysis on the factory floor. Those who succeed in truly integrating this Industrial Internet of Things (IIoT) into their value chains can capture a portion of a trillion dollar opportunity. Connected assets, people and places, can deliver actionable insights in an industrial environment, increasing production uptime and reducing operational risks. A seamless digital platform allows supply chain networks to transfer data from every node, automate processes, and make decisions in real-time. Ultimately, that increases predictability, accelerates manufacturing, and enables significant cost reductions for our business.
Imagine a factory where customers can validate their order, the machines can be inspected remotely, the utilities can be optimized by understanding their loads from a remote dashboard. Automation and advanced manufacturing will reshape industry, raising new challenges related to workforce displacement while offering new opportunities to capitalize on a huge volume of real-time data. This IoT data can enable industrial organizations to increase efficiency and provide visibility to employees and customers, ultimately ensuring they stay competitive.
Building the capability of your suppliers
Companies are increasingly focused on building the capabilities of their suppliers, whether to partner on innovative solutions or to help achieve supply chain targets. New digital platforms empower connected suppliers to exchange information, create awareness about best practices, and collaborate to develop new solutions that help mitigate risks.
Increased scrutiny will be placed on this progressively transparent supply chain, and long-term success will require meeting growing customer demand for energy efficient products at the lowest cost of ownership. Our goal must be to deliver a quality product to the customer quickly, responsibly, efficiently, and cost effectively.
We have a responsibility to help our suppliers and our customers drive sustainability into their value chains. Earlier this year, HPE announced a first-of-its-kind supply chain management program, which equips our manufacturing suppliers with the tools they need to develop a customized plan to reduce their own emissions in line with climate science. HPE will be the first company in any industry to undertake the complexity of creating a customized science-based target for suppliers by providing them with a broad range of tools and resources that will help them build their capability to set and achieve operational targets that drive down emissions. It is our aim that this program will catalyze the IT industry and beyond.
Leading the industry in responsible practices
In an increasingly competitive world, industrial supply chains cannot afford to lose out on operational efficiencies nor waiver in ethical practices. Advanced risk prediction tools will soon include dimensions such as environmental and ethical risk monitoring, and transformative technologies will break down the barriers of our current supply chain processes to create a transparent and collaborative network.
The transformation of production systems to be more resilient, with minimal negative impact to the environment and human wellbeing, will require cross-sector collaboration. Companies must continue to work with both NGOs and one another on broader problem solving efforts like eradicating forced labor, shaping the workforce of the future, and mitigating risks like climate change and resource scarcity.
HPE is committed to using its scale to raise industry standards. Working with organizations like the Electronic Industry Code of Conduct (EICC) and World Economic Forum, we join other leading businesses in developing and scaling sustainable production practices that support the rights and wellbeing of workers and communities. Hewlett-Packard was the first IT company to require direct employment of foreign migrant workers in its supply chain, and last year, HPE proudly accepted the inaugural Stop Slavery Award in recognition of our efforts to eradicate forced labor in our supply chain.
Those organizations that pursue their digital vision while counting sustainability among the outcomes they seek will be more resilient and well-positioned for long-term success. By weaving sustainability into the fabric of our supply chain strategy and leveraging it as a catalyst for innovation, we can secure a competitive advantage.