Fostering Change During Black Philanthropy Month and Beyond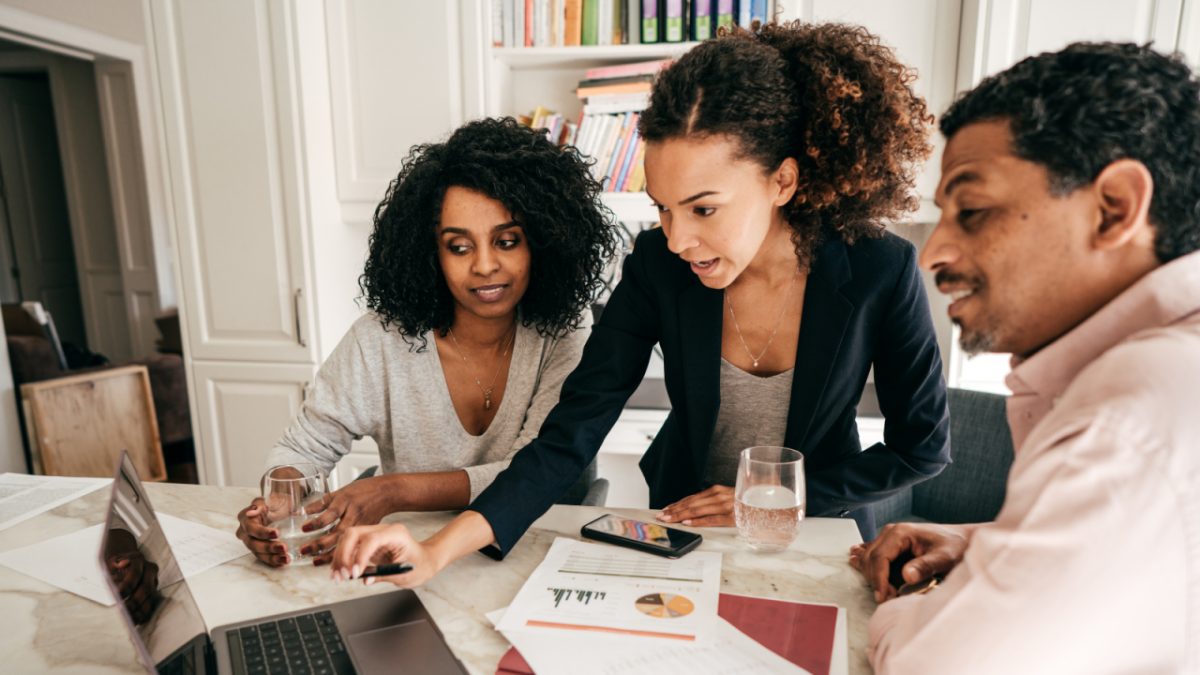 Black Philanthropy Month is an annual, global celebration of African-descent giving in all forms. The month-long observance invites all people of African ancestry and allies to tap into the power of giving to transform lives. In philanthropy, embracing equity, diversity, and inclusion (EDI) is essential to foster meaningful change, and this annual observance amplifies the impact of giving while shedding light on the unique challenges facing the Black community.
Black-led nonprofits remain underfunded by donors compared to white-led organizations. Combined funding to Black communities is 1% of all community foundation funding. Moreover, revenues of Black-led nonprofits are 24% smaller than their white-led counterparts, and unrestricted net assets of Black-led nonprofits are 76% smaller than white-led nonprofits. White-led nonprofits are also more likely to receive corporate donations — 71% versus 58% for BIPOC-led nonprofits. These staggering statistics demonstrate the many gaps in resources accessible to BIPOC communities. Addressing these disparities requires collective action.
Supporting Black leaders and nonprofits is a critical piece in tackling systemic inequity. For example, a coalition between major giving platforms and donors launched the BackBlack campaign to address Black-led nonprofit funding disparities. BackBlack campaign underscores the importance of collaborating with partners across philanthropy, business, and communities to advance justice and equal opportunity. This central hub is a place where donors, giving platforms, and Black-led nonprofits and organizations can connect each other with resources and funding to achieve shared goals. Supporting Black-lead and Black-serving organizations in this way is a powerful way to create lasting change.
Black Philanthropy Month is a potent reminder that philanthropy transcends monetary donations; it encompasses the invaluable contributions of time, skills, and dedication. BIPOC-led nonprofits seek resources beyond funding and charitable goods to improve their operations and capacity through skills-based volunteerism. We have leveraged the power of skills-based volunteerism to address disparities faced by Black and Brown individuals and communities through our volunteering program management, strategic consulting, and training with clients. We offer online resources for organizations to mobilize their corporate talent for good. Our programs reach various nonprofits championing causes such as education, environment, wellness, health, and more.
We reach various nonprofits through our flagship event, Skills for Cities. This fall's Skills for Cities aims to address social determinants of health. Volunteers from several companies will team up to support nonprofits focusing on healthcare access and quality, education access and quality, built environment, social and community networks, and economic stability. Through skill-based volunteering, we help BIPOC-led nonprofits optimize their operations, strengthen communities, and drive enduring change.
###
About Common Impact 
Common Impact is a national nonprofit that works to build a society in which individuals and businesses invest their unique talents towards a shared purpose: strengthening the local communities in which we live and work. Founded in 2000, Common Impact has partnered with Fortune 500 companies and hundreds of the country's leading nonprofit organizations to create transformational change through skills-based volunteering. Learn more about Common Impact's services, impact, and clients.