First Look: 3BL Forum: Brands Taking Stands™ - The Long View Agenda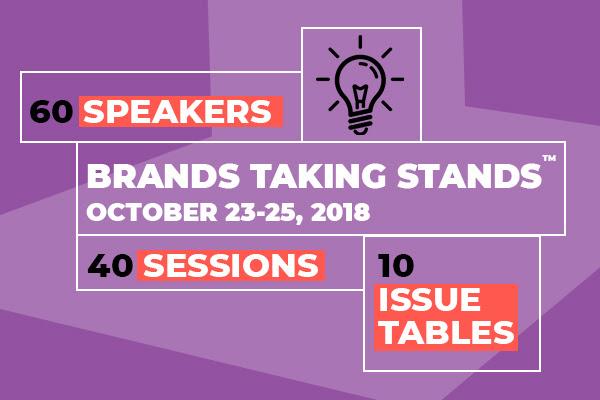 For three fast-paced and dynamic days, 3BL Forum will convene C-suite executives, business leaders, and corporate responsibility and sustainability professionals to share insights about the challenges they face and their response to our new era of corporate activism.
With the theme Brands Taking Stands™ – The Long View, 3BL Forum, Oct. 23-25 at MGM National Harbor, near Washington, D.C., features engaging sessions with 60+ speakers, interactive "issues tables" for peer-to-peer discussion, the annual CR Magazine awards dinner to honor the Responsible CEO of the Year, and a Town Hall that includes journalists from the Los Angeles Times and NPR, and leaders from MSL U.S., Univision, and National Basketball Players Association Foundation.
3BL Forum will showcase corporate voices on bridging the divide between investor relations and corporate responsibility, and the "why" and "how" as companies seek to align their purpose, values and voice. 
Get the first look at the 2018 3BL Forum Agenda here.