FinTech for Government: How Booz Allen and Federal Leaders Are Rethinking Administration and Regulation
FinTech for Government: How Booz Allen and Federal Leaders Are Rethinking Administration and Regulation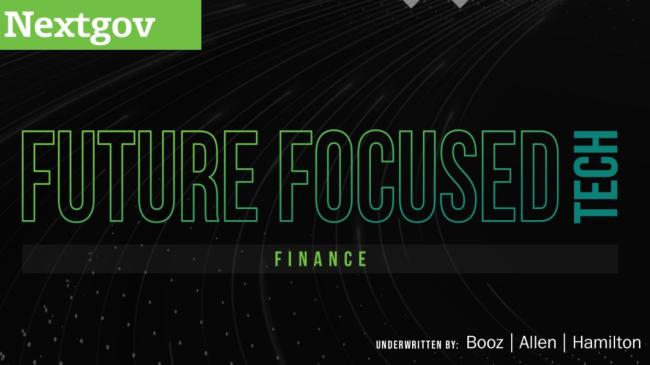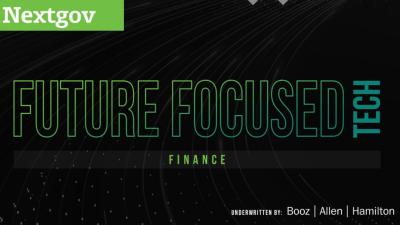 Friday, April 9, 2021 - 9:35am
As fintech innovations like cryptocurrency impact everything from regulatory compliance to financial inclusion, government agencies are challenged to modernize their systems and keep up. Meanwhile, they must keep their existing finance-related activities efficiently running amid flat or reduced IT budgets, siloed systems, and aging legacy technologies.
"Federal executives want funding going to new capabilities, not just keeping the lights on," said Booz Allen Digital Solutions Executive Lead Patrick Kuo. Meanwhile, "the chasm between old and new is getting bigger every day... How do we find an accelerator to cut through the things that are holding us back?"
Kuo and federal agency leaders talked about bridging this chasm at Future Focused Tech: Finance, a recent virtual event by Nextgov. Part of a series underwritten by Booz Allen, the discussion explored new possibilities in government financial operations, new considerations for regulations and risk management, and tips for implementation and integration success.
Driving efficiency through blockchain and bots
For federal agencies handling myriad transactions and workflows across multiple systems, the "ABCDEs of financial management transformation" can help, said panelist Mike Wetklow, deputy chief financial officer and division director for financial management at the National Science Foundation (NSF). These include automation, blockchain, cyber, data analytics, and enterprise risk management/internal controls.
Many financial transactions lend themselves well to robotic process automation (RPA), according to General Services Administration Associate Chief Information Officer of Corporate IT Services Liz DelNegro, but there are some caveats and limitations. Data cleanup and standardization is key, for example, but easier said than done. There's also human adoption—or lack thereof—to consider, like workers persisting to use spreadsheets rather than a new system.
Navigating new regulatory challenges and risks
On the regulatory side, digital innovation brings new challenges that government agencies hadn't been required to consider before: like monitoring for theft and fraud among "shadow banks" that manage cryptocurrency assets and in moving such assets from "cold" to "hot" storage, according to co-panelist Charles W. Calomiris, Henry Kaufman Professor of Financial Institutions at Columbia Business School.
The depth of digitalization and the pace of innovation in financial services, plus the customization of some of these technologies, makes risk management complicated, added Bob Kolasky, director of the National Risk Management Center at the Cybersecurity and Infrastructure Security Agency.
Just as technology is part of the problem, it's part of the solution as well, he said. New tools can help us better understand and mitigate risk, improve information-sharing, and get intelligence into the hands of organizations like banks for decision-making.
Starting points and tips for success
In such an evolving landscape, where should federal agencies focus their modernization efforts, and how can they improve their chances of success?
For leveraging new technologies, Booz Allen's Kuo championed integrated delivery systems and end-to-end DevSecOps, which "provide teams with the lift to focus on what matters," and offered the following guidance:
Define how you want to capitalize on modernization opportunities.
Prepare your organization with the right tools, based on well-defined success criteria, to manage cost and risk while minimizing technical debt.
Use today's open technology, coupled with a modular approach as an onramp for new technologies and offramp for legacy systems.
Enable innately human work with pervasive automation.
Prioritize and embed cybersecurity throughout.
"This isn't as big of a leap as you think," said Kuo, adding that government agencies often have the tools they need—like cloud and DevOps—already in place. "It's an evolution, not a revolution."
Learn more about innovation at Booz Allen and watch the full event recording.