Finding Your ESG Superpower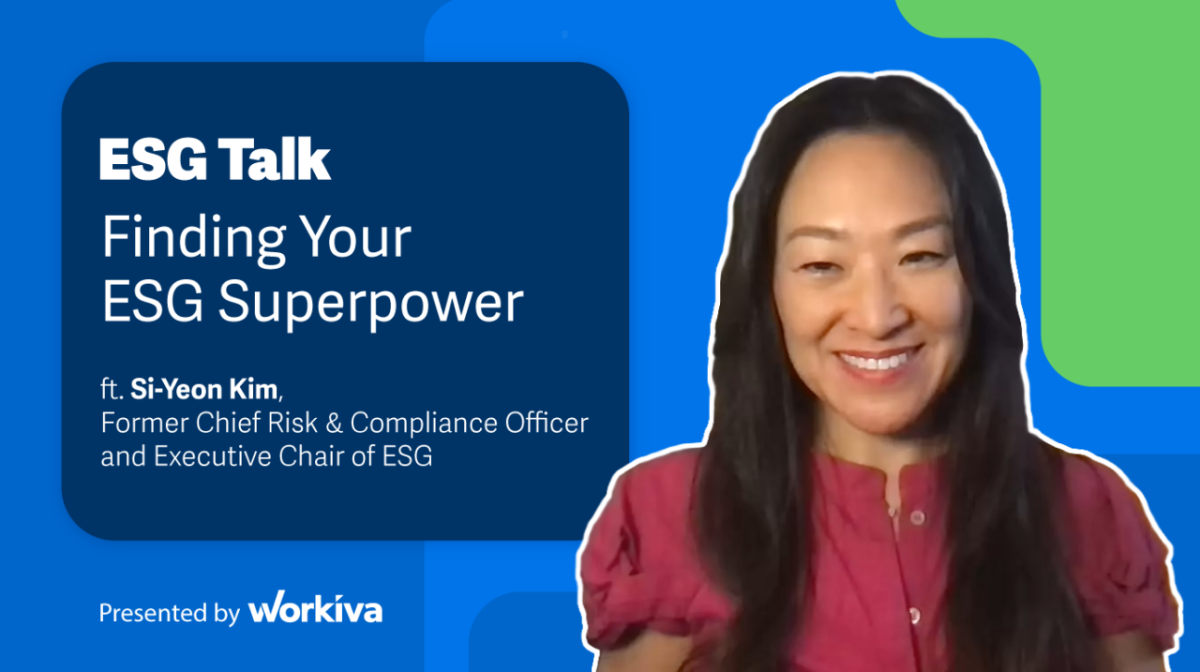 This week on ESG Talk, we're reaching back into the vault to share one of our most popular episodes from season one. Si-Yeon Kim, former chief risk and compliance officer and executive chair of ESG at American Express Global Business Travel, joins Workiva's Mandi McReynolds to share how her team transformed sustainability challenges into business opportunity.
Listen Now
Looking for more? Subscribe to ESG Talk on Apple, Spotify, Google, and YouTube.