Finalists Named in $10 Million Race Against Toxic Algae
"Our best hope" to solve the algae crisis that threatens waterways worldwide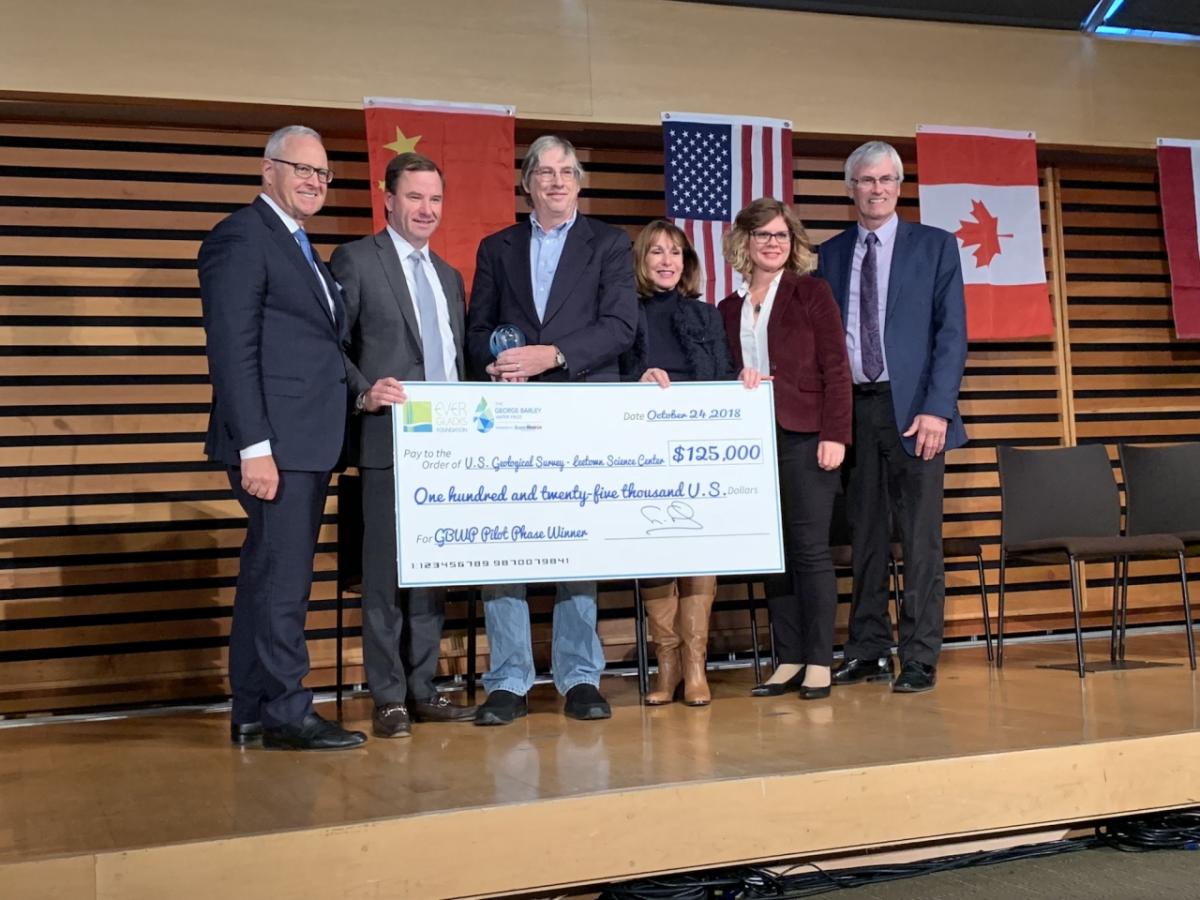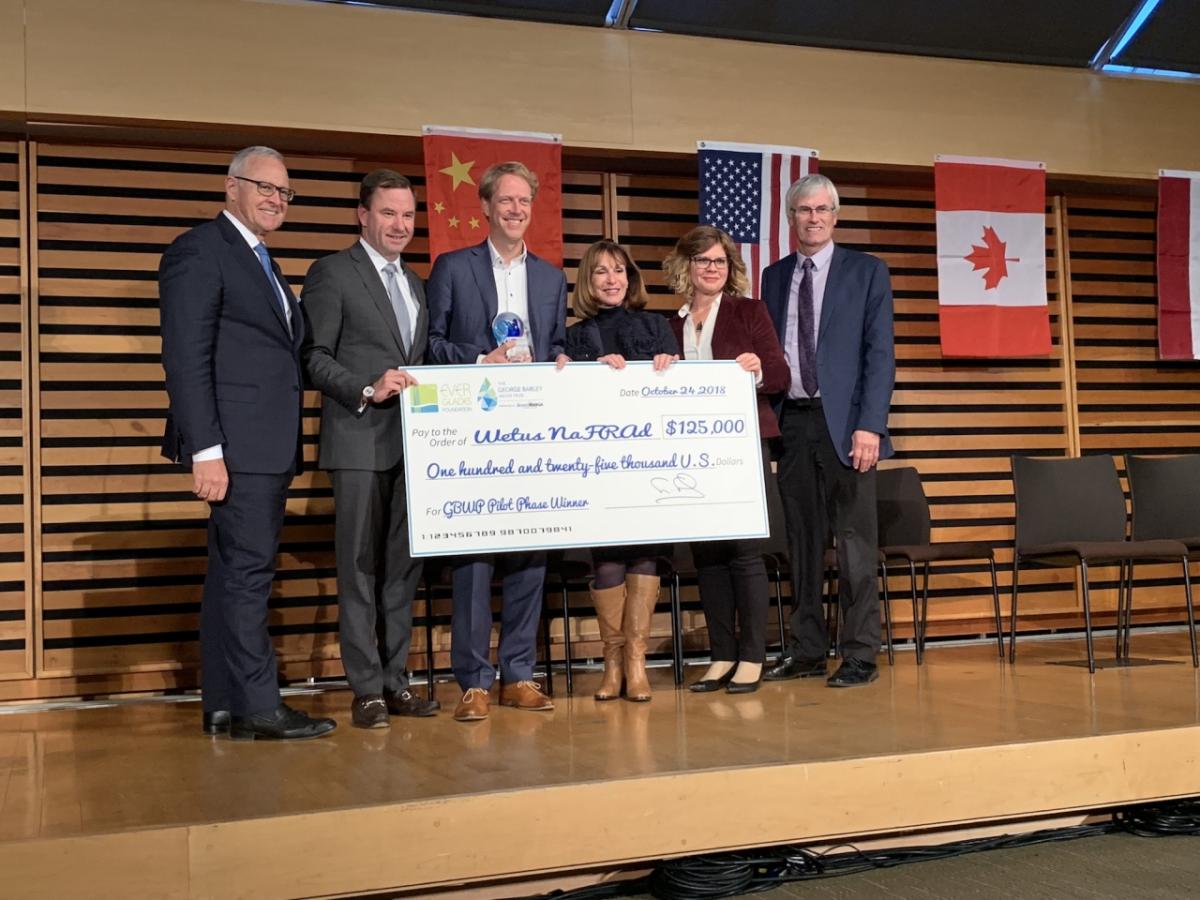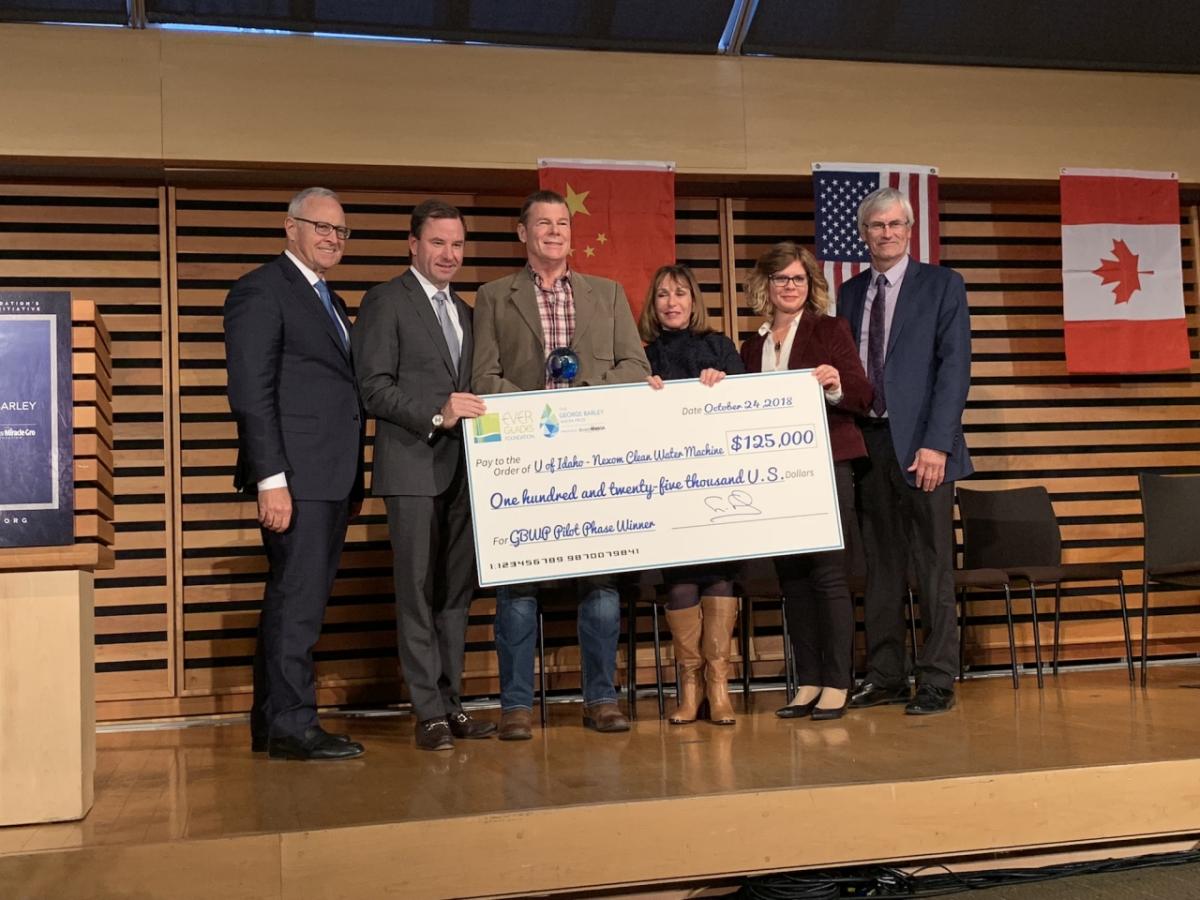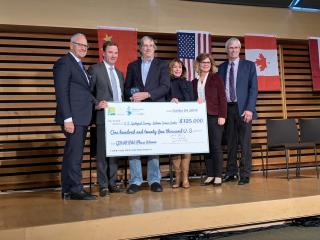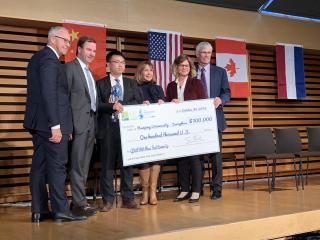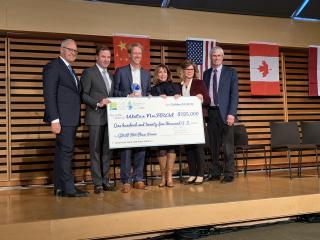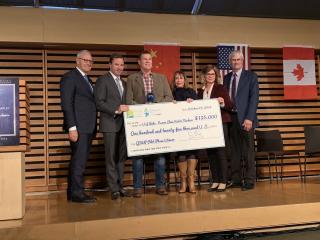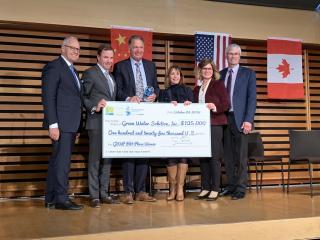 TORONTO, Ontario, October 25, 2018 /3BL Media/ – After more than two years of testing their technologies in laboratories and in the Lake Simcoe watershed, the four finalists in The George Barley Water Prize – a $10 million incentive award to find a new technology capable of removing phosphorus from water supplies – were announced today at the Epic Hall of the Toronto Reference Library.
"These finalists represent our best hope for solving the algae crisis that is choking waterways worldwide," said Eric Eikenberg, CEO of The Everglades Foundation, which is hosting the competition.
For a 90-day stretch (February – May 2018), these nine teams of scientists, engineers, and entrepreneurs – narrowed down from an original field of 104 international competitors – have been testing their technologies under cold weather conditions on The Holland Marsh. The four remaining teams will now advance to the final phase of the competition, called the "Grand Challenge," at Lake Jesup, near Orlando, Florida.
"At Lake Jesup, the four finalists -- University of Idaho – Clean Water Machine, Wetsus NAFRAD, Greenwater Solution Inc., and The U.S. Geological Survey – Leetown Science Center - will engage in 14 months of intensive field testing under moderate and warm weather conditions," Eikenberg said. "These final four teams will need to prove their technologies' ability to work in both freezing and warm temperatures. This will be their opportunity to showcase the global applicability of their solutions."
Modeled after the incentive prizes that encouraged Charles Lindbergh to make the first nonstop trans-Atlantic flight and that led to the invention of fire extinguishers and commercial hydraulic turbines, The George Barley Water Prize is a $10 million award to the team that can develop a safe, effective and affordable method to remove phosphorus from waterways on a large scale.  The Prize is named after the late George Barley, one of the two founders of The Everglades Foundation, Eikenberg noted.
Phosphorus is essential for plant growth and human health (it is second only to calcium as the most common mineral found in the human body) and is widely used in chemical fertilizers. In waterways, however, it nurtures the growth of algae that is killing fish and spoiling water quality worldwide. 
"It's clear groundbreaking innovation is needed to solve for harmful algae blooms caused by excess phosphorus," said Jim King, President of The Scotts Miracle-Gro Foundation. "Stage 3 marked a turning point in the Barley Prize competition, bringing innovations into the real world for testing. While our Company removed phosphorus from routine lawn products a number of years ago, The Scotts Miracle-Gro Foundation continues to stand behind this race for a solution to phosphorus pollution as it enters its final stage--a chance to solve this global problem, once and for all."
According to the World Resources Institute, more than 15,000 freshwater bodies in the United States alone are affected by phosphorus pollution.  
Runoff from man's long-standing use of phosphorus-based fertilizers is so extensive, scientists believe, that even if its use were to be eliminated altogether, there is so much of the mineral already stored in water and soil that it would continue to be a serious pollutant, creating algae blooms for decades, if not centuries, to come.
"Using today's technologies, it would cost upward of $3 trillion to reduce the current worldwide flow of phosphorus by just 10 percent," explained Loren Parra, Director of the Barley Prize. "Living and working here in Florida, we could certainly benefit from a solution and we are excited, hopeful and anxious to see what comes from the Grand Challenge." 
The George Barley Water Prize is hosted by The Everglades Foundation in association with the Scott's Miracle-Gro Foundation as presenting sponsor, the National Fish and Wildlife Foundation, the Ontario Ministry of Environment, Chicago Community Trust, the Knight Foundation, The Field Museum, and Xylem, Inc.
# # #
About The Everglades Foundation 
The Everglades Foundation is a 501(c)(3) non-profit dedicated to leading efforts to restore and protect the greater Everglades ecosystem. Since its founding in 1993 by a group of local outdoor enthusiasts, the Foundation has become a respected and important advocate for the sustainability of one of the world's most unique ecosystems.
For more information about The Everglades Foundation, please visit EvergladesFoundation.org.
University of Idaho - Clean Water Machine
Clean Water Machine from the University of Idaho uses an innovative reactive filtration system that uses biochar (an activated charcoal), an iron-oxide adsorption filter, and ozone to both remove phosphorus to extremely low levels and also produce byproducts that can help food production.
Wetsus NAFRAD
Wetsus, a European Center of Excellence for sustainable water technologies based in Leeuwarden, the Netherlands, has developed a remarkable technology that uses advanced filtration, flocculation, and high-capacity adsorption on a special granular iron-oxide material to push effluent phosphorus levels to extremely low levels, while producing calcium phosphate, an inorganic fertilizer as a byproduct.
Greenwater Solution, Inc.
Green Water Solution, Inc., a private enterprise based in Wellington, Florida, has developed a proprietary technology, BioPhree(c) an environmentally inert system that can remove phosphorus to 10 parts per billion even with very high inputs.  The process is scalable, and has been applied in industrial and municipal settings.
U.S. Geological Survey – Leetown Science Center
The United States Geological Survey at Leetown Science Center in Kearneysville, WV developed a remarkable method for removing phosphorus using mine drainage ochre to develop an iron-oxide filtration bed.  Besides turning a waste product from mining into a valuable resource, the method can produce a phosphate fertilizer that is completely useable.
Pilot Phase First Runner Up
ZeroPhos –
ZeroPhos, from Nanjing University in Nanjing, China was a late entry, but put forward an extraordinary technology based on lanthanum, a rare earth with remarkable properties.  By putting lanthanum into a re-usable, stable, adsorption filter, ZeroPhos has demonstrated it can take phosphorus down to extremely low levels and low cost.