'To Fight Poverty, We Must Have Civil Legal Aid'
'To Fight Poverty, We Must Have Civil Legal Aid'
Viewpoints: For people experiencing poverty and facing challenges like eviction, paying for legal services is often difficult without the necessary resources and support, writes Steve Gottlieb, executive director of Atlanta Legal Aid Society.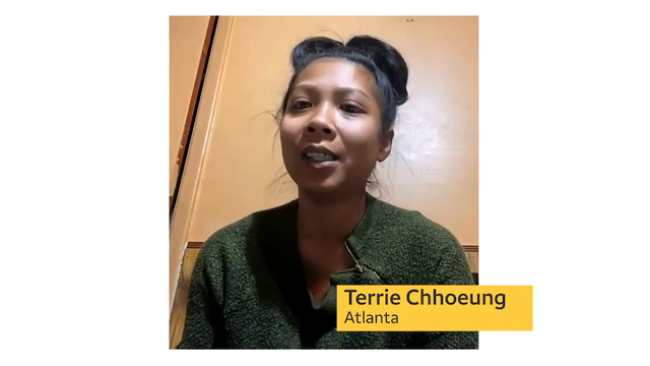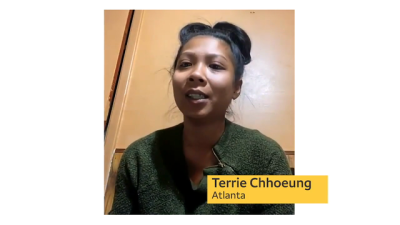 Thursday, March 25, 2021 - 1:05pm
Atlanta Legal Aid Society has a long history of facing adversity with resilience and flexibility. Our organization has weathered nearly a century of change, conflict, and growth. But one thing is as true today as it was 96 years ago at our founding: To fight poverty, we must have civil legal aid.
In the U.S., people are not guaranteed access to lawyers in civil cases (i.e., noncriminal cases). For court cases concerning many major, life-impacting events — like eviction, domestic violence, public benefits, and adoption proceedings — people must either pay out-of-pocket or attempt to represent themselves in court. For people experiencing poverty, paying for these legal services is often out of the question. That is where Atlanta Legal Aid comes in.
Today, Atlanta Legal Aid's 75 lawyers, dedicated advocacy staff, and more than 1,000 active volunteers work together to expand access to justice for people experiencing poverty. Our lawyers and paralegals look to use the law in creative ways — to challenge a legal system that has often left the most vulnerable without redress or hope.
When the COVID-19 pandemic first hit, our attorneys knew that the economic impact of the health crisis would be especially detrimental to our client population. The numbers confirm how dire the situation has become:
Calls related to unemployment have skyrocketed, with a 1,200% increase from the prior year.
Applications seeking protection from intimate-partner abuse have increased 47%.
Despite eviction bans, requests for assistance with private landlord-tenant cases have increased 28%.
Against these odds, Atlanta Legal Aid's staff immediately got to work: fielding calls, connecting clients to support services, and working to make sure people were staying safe and housed.
Unemployment was our first major hurdle. We were able to help 346 clients obtain $2.9 million in unemployment benefits, which allowed our clients to keep their families housed and fed.
Our next major hurdle? Housing insecurity. The metro Atlanta region already faced a significant housing affordability crisis before the pandemic, and COVID-19 has posed unprecedented challenges.
Our lawyers and advocates know firsthand how housing, or a lack thereof, impacts every facet of a person's life — from a child's education, to access to fresh food, to the necessity of safety and shelter. Research shows that having a lawyer when faced with eviction drastically improves the chances of a positive outcome in court. In one such study on eviction (PDF), only 22% of tenants avoided displacement when attempting to represent themselves. However, in stark contrast, 95% of tenants avoided displacement when assisted by an attorney in eviction proceedings.
As such, civil legal aid is one of the best defenses against homelessness, so our top priority at Atlanta Legal Aid right now is providing housing advocates to people who are facing the loss of their homes. A housing navigator serves a critical function for our clients — while the attorney works on a client's legal matter, the housing navigator connects with the client to get a more complete understanding of their needs. These housing navigators can then make sure clients have access to other community services, like rental assistance, utility assistance, and child care.
With this in mind, we started looking for creative ways to expand our housing work, so that we can get lawyers and housing advocates to as many people as possible. Wells Fargo generously provided a grant to Atlanta Legal Aid to do just that. With funds from Wells Fargo, we've hired four additional housing navigators to our staff.
Although we face huge challenges, we can make a tangible impact on our clients' lives by showing up every day and finding creative solutions to our clients' issues, sometimes changing flawed systems in the process. As a result, Atlanta Legal Aid has helped almost 1,000 people retain their housing during the pandemic. In times of crisis, our Legal Aid community fights harder than ever to get justice for our clients.