Fifth Third Provides $130,000 in Technology Grants To Boost Access at Young Bankers Club Schools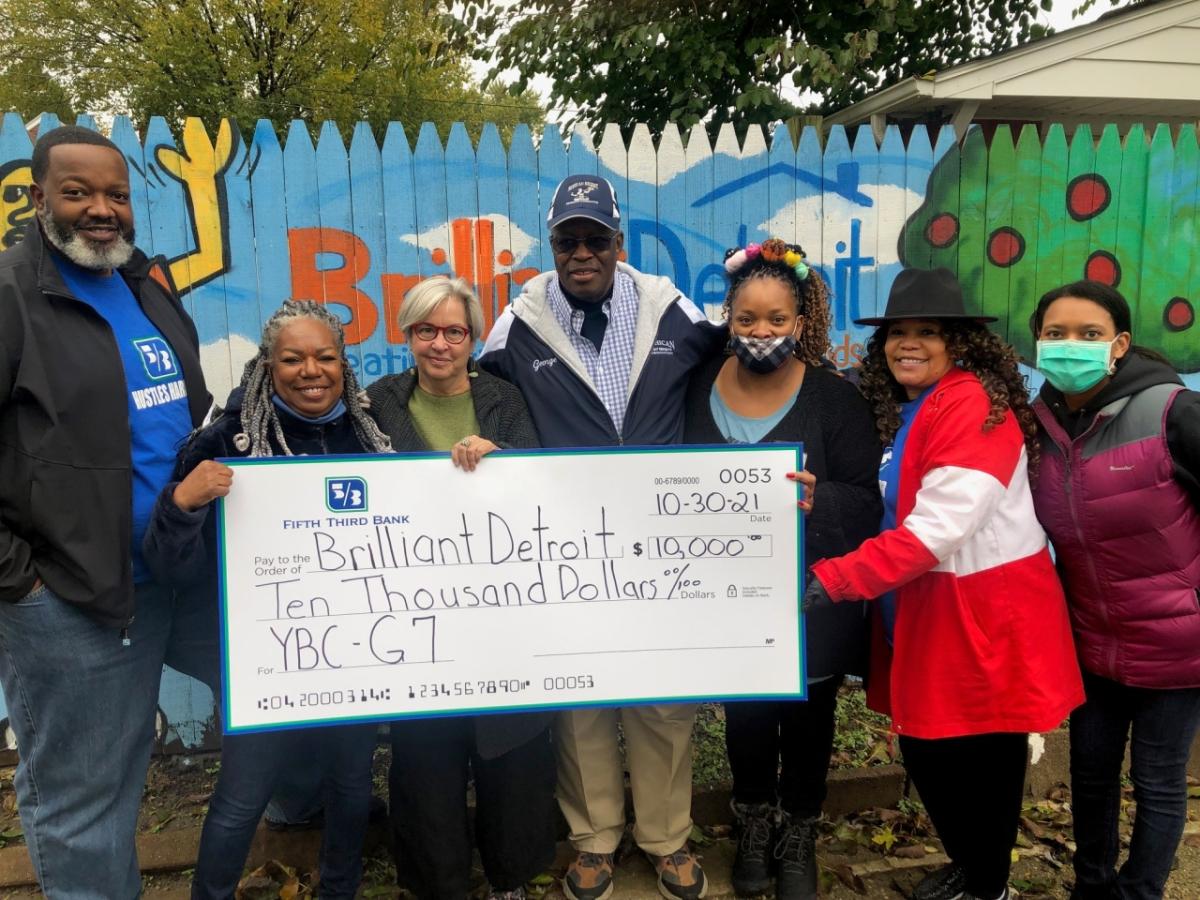 CINCINNATI, November 3, 2021 /3BL Media/ – Fifth Third Bank, National Association, today announced 13 technology grants of $10,000 each to schools and nonprofit organizations that have active engagement with the Bank's new digital Young Bankers Club program, its signature financial education program for fifth-grade students. 
First offered in 2004, the Fifth Third Young Bankers Club was redesigned earlier this year as a digital program to deliver an accommodating experience for virtual or classroom learning. It is compatible with multiple platforms, including laptops and desktop computers, and mobile devices, including tablets. It is offered to schools and community organizations at no cost, and easy registration is available at www.53.com/ybc. 
"We are thrilled to be able to make funds available to community schools and groups who have students actively engaged in our digital YBC program," said Stefanie Steward-Young, chief corporate social responsibility officer for Fifth Third Bank. "The grants will enable these organizations to purchase and incorporate more tools into their educational curriculums, which will boost technological access in the communities they serve while enabling more students to gain valuable financial knowledge through the Young Bankers Club."
Schools and/or community organizations receiving grants include:
Brilliant Detroit, Detroit.
Burton Middle School, Grand Rapids, Michigan.
Christel House Academy, Indianapolis.
Florence Nightingale Elementary School, Chicago.
Frederick Douglass Community Association, Toledo, Ohio.
Girls Emerging Into Maturity, Dayton, Ohio.
Legends Academy, Orlando, Florida.
Lockheed Elementary School, Marietta, Georgia.
Ninth District Elementary School, Covington, Kentucky.
The Phe'be Foundation, Cleveland, Ohio.
Walnut Creek Elementary School, Raleigh, North Carolina.
Why We Can't Wait, Nashville, Tennessee.
Woodcrest Elementary School, Columbus, Ohio.
The new Young Bankers Club® digital format features a comprehensive curriculum that meets national and state educational standards for fifth-grade mathematics. Each lesson in the eight-unit curriculum, which is presented through a game, provides a unique, engaging approach to financial literacy that helps students apply their knowledge gradually as they work toward more complex scenarios. The program incorporates different facets of banking, while clearly identifying relevant math standards within each unit and outlining what students should know and how to use the information.
The most innovative feature in the digital format is the introduction of the 10-year-old character Maximillion Money™, the president of Young Bankers Club® and the richest kid in America. Maximillion Money guides the participants and his friends on a journey that takes them to the New York Stock Exchange, the U.S. Mint, other financial industry landmarks and to a Fifth Third financial center. Students discover hidden clues, win rewards and badges, unlock avatars, advance to new levels and adventures each week, take weekly trivia quizzes to test their knowledge and challenge themselves to be first on the class leaderboard.
Each lesson represents a level that focuses on one of the following aspects of personal finance:
Budgeting.
Banking and payment methods.
Overspending and lending to others.
Borrowing money.
Jobs and income.
Saving and investing.
Protect your money – risk and insurance.
Young Bankers Club® is part of Fifth Third's L.I.F.E. (Lives Improved Through Financial Empowerment®) program, which delivers financial learning opportunities to people at all ages and stages of life. In addition to Young Bankers Club®, the L.I.F.E.® programs include the Fifth Third Financial Empowerment Mobile, the Fifth Third Finance Academy and Fifth Third Bank Empower U®. Since 2004, more than 2.6 million people have been educated through these programs. More about Young Bankers Club program is available at www.53.com/ybc.
Fifth Third Bancorp is a diversified financial services company headquartered in Cincinnati, Ohio, and the indirect parent company of Fifth Third Bank, National Association, a federally chartered institution. As of Sept. 30, 2021, the Company had $208 billion in assets and operates 1,100 full-service Banking Centers, and 2,336 Fifth Third branded ATMs in Ohio, Kentucky, Indiana, Michigan, Illinois, Florida, Tennessee, West Virginia, Georgia, North Carolina and South Carolina. In total, Fifth Third provides its customers with access to approximately 52,000 fee-free ATMs across the United States. Fifth Third operates four main businesses: Commercial Banking, Branch Banking, Consumer Lending, and Wealth & Asset Management. Fifth Third is among the largest money managers in the Midwest and, as of Sept. 30, 2021, had $541 billion in assets under care, of which it managed $61 billion for individuals, corporations and not-for-profit organizations through its Trust and Registered Investment Advisory businesses. Investor information and press releases can be viewed at www.53.com. Fifth Third's common stock is traded on the NASDAQ® Global Select Market under the symbol "FITB."
CONTACT
Stacie Haas (Media Relations)
Stacie.Haas@53.com | 513-534-5113
Mike Faillo (Investor Relations)
Michael.Faillo@53.com | 513-534-0478