Fifth Third eBus Rolls Into Norcross, Georgia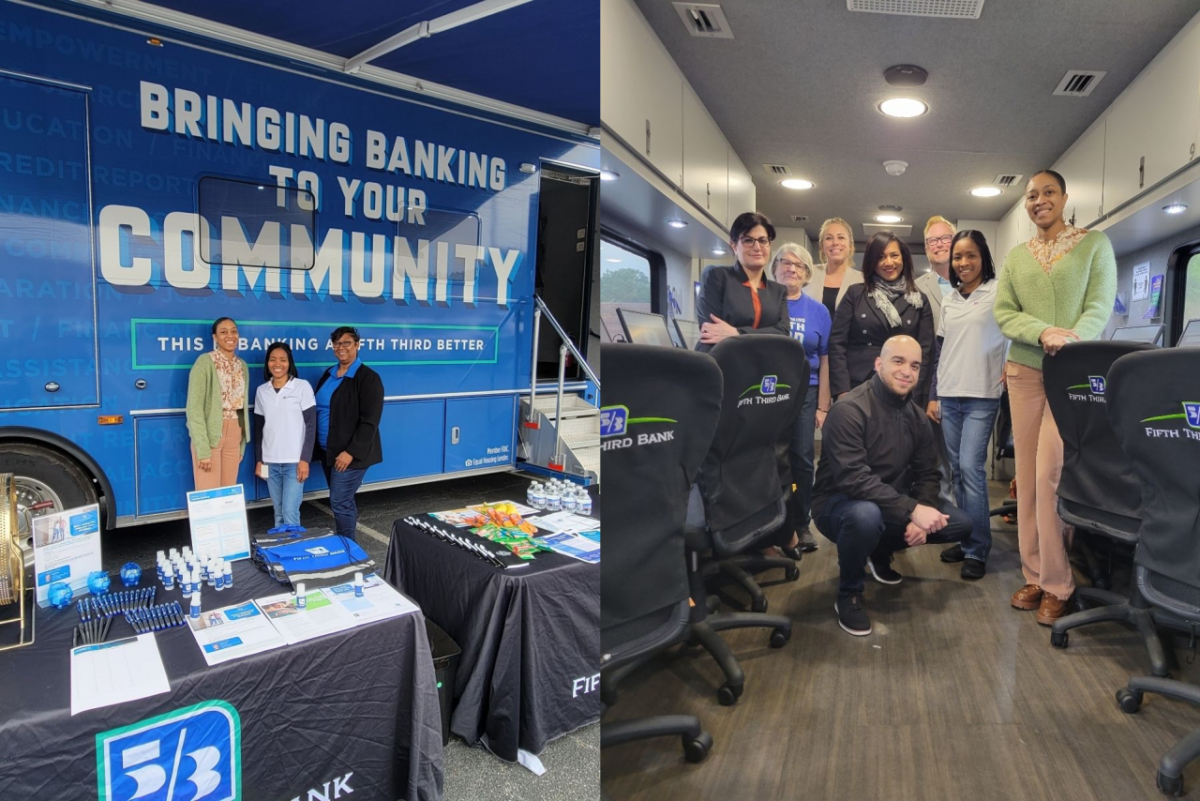 Sometimes opportunity knocks. Other times, it rolls. The Fifth Third Financial Empowerment Mobile, or eBus, rolled in Norcross, Georgia, on Wednesday, March 22, to bring financial empowerment into the Gwinnet County community. 
In partnership with the Community Sustainability Enterprise, Fifth Third Bank brought its eBus to help community members to improve credit, become workforce ready with the NextJob Job Seeker's Toolkit, learn about starting a business, purchase or refinance a home, protect their identity and learn more about managing finances for success.
Additional community partners also were present, including Manna Treatment & Manna Fund, ResilienceInMind and Goodwill Industries.
Fifth Third strives to be a leader in financial empowerment. Since 2004, the Bank has delivered financial education, access and stability programs through its L.I.F.E. (Lives Improved through Financial Empowerment) programs, including its signature eBus and Fifth Third Bank Young Bankers Club® programs.