Fifth Third Chicago Employees Fight Hunger on Fifth Third Day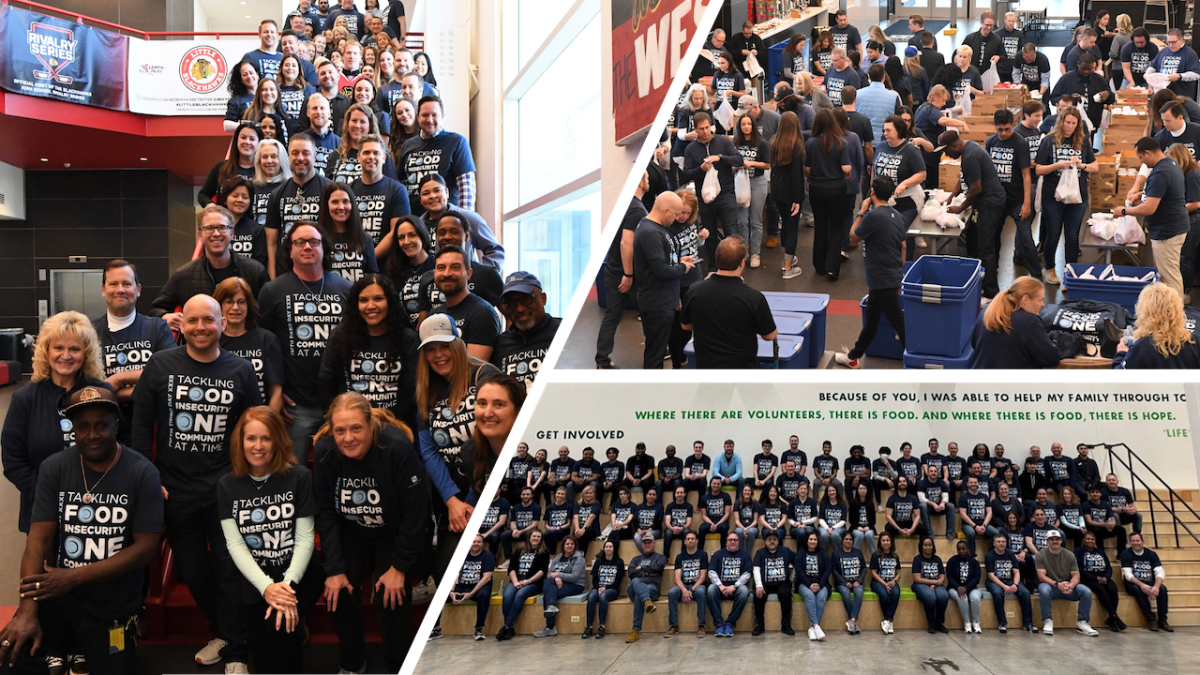 Chicago Fifth Third Bank team members marked Fifth Third Day, May 3 or 5/3 on the calendar, by teaming up with Blessings in a Backpack at the Fifth Third Arena, the Chicago Blackhawk practice rink. Volunteers packed 3,000 bags of food for Chicago-area school children facing food insecurity.
Additionally, Fifth Third team members volunteered at the Greater Chicago Food Depository to pack 6,000 pounds of bread, 4,200 pounds of peppers and 7,800 pounds of onions into meal portion bags. The efforts equated to over 20,000 meals for food pantries across Chicago.
The Bank has recognized 5/3 on the calendar as Fifth Third Day since 1991, and since 2012 the Bank and its employees have worked toward a common goal to fight hunger. This year's goal is to provide 10 million meals across its retail footprint and to tackle food insecurity one community at a time. Click here for more information about Fifth Third Bank's efforts to fight against hunger during the month of May.