Feeding Those in Need – Republic Services' Los Angeles Food Waste and Recovery Program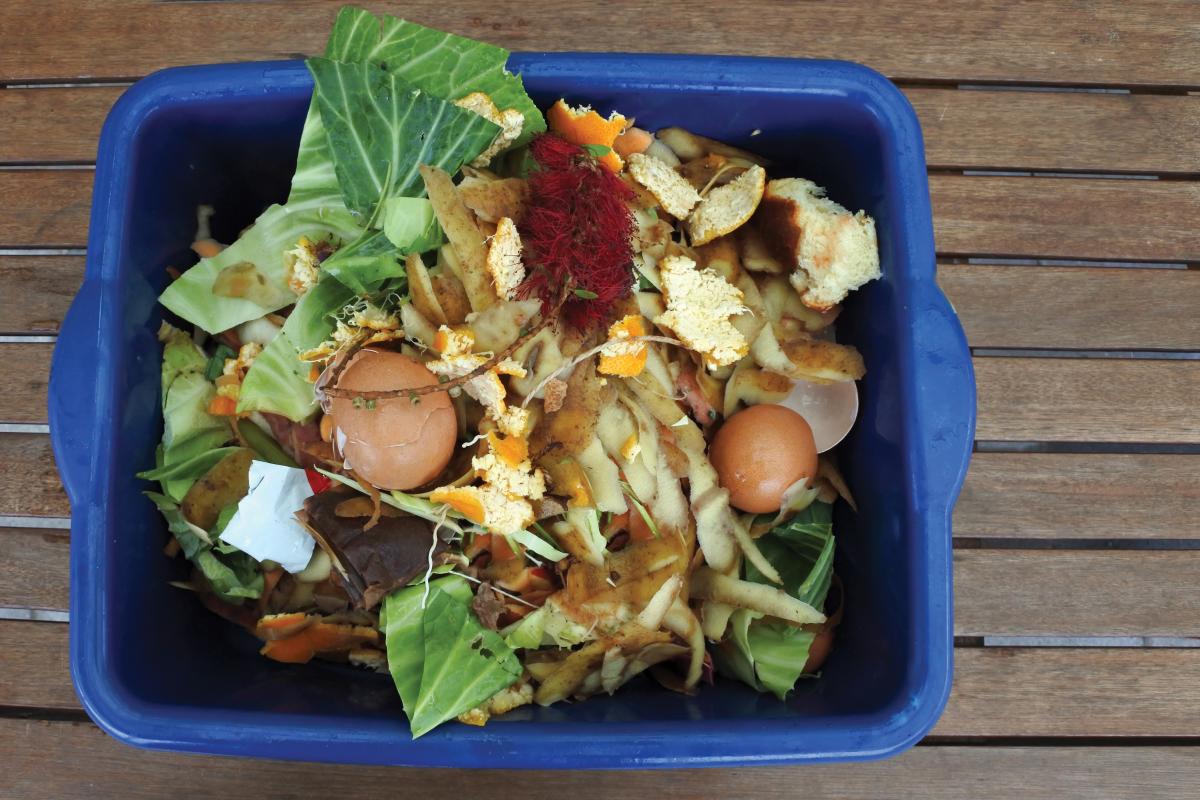 Hunger in America is a striking epidemic. According to the USDA Economic Research Service and Feeding America, one in every six people face hunger in our country. A shocking 20.6 percent of households with children are food insecure.
At Republic Services, we know as a leader in the recycling and waste services industry that it's important for us to be a good neighbor in the communities we serve. We also know that it's important for us to work with the right partners to find new ways to divert waste from landfills, and that's why we're partnering with Food Finders, a non-profit food rescue organization that coordinates the redistribution of surplus food to over 300 local food bank agencies throughout Los Angeles County.
The program is part of a state mandate requiring commercial food waste generators, such as restaurants, hotels, etc., to implement a program that diverts food from landfills.
Republic's Blue Waste assessments revealed an opportunity to capture edible food, not just to feed compost facilities, but to feed those in need. Following the Environmental Protection Agency's (EPA) Food Recovery Hierarchy, we're helping customers not only comply with state regulations, but exceeding them with programs that pioneer community engagement and social responsibility.
How It Works
Through this program, Republic Services identifies customers producing organic waste and educate them about the opportunity, along with information on tax benefits and the Bill Emerson Good Samaritan Act, a federal statue that protects donors from civil or criminal liability when making a donation. Upon customer approval, Food Finders schedules pickups and deliveries  within their network of over 300 partnership food bank agencies. All agencies are vetted to carry the appropriate documentation and food handler card. Each donation is paired with local agencies, based on the type of donation and the capabilities of each organization. Customers throughout  Los Angeles, San Bernardino and Orange County can participate in the Food Finders program.
Since starting the partnership in 2016, we've rescued over 222 tons of food, creating over 370,000 meals. The program is continually growing and every week, more families get access to surplus food that would have otherwise been discarded and wasted.
An Early Champion
One champion of this program is the family-owned grocery chain, JONS Fresh Marketplace. Republic has provided recycling and waste collection services to all the JONS grocery stores throughout Los Angeles for years, and in early 2016, representatives from Republic presented the program to JONS leadership. When the program started in 2016, three of the JONS stores tested the recovery effort. A year later in January 2017, JONS expanded the effort to all 15 stores. Since February of this year, they have donated more than 117 tons of food through the program.
To view Republic's Sustainability initiatives, visit https://www.republicservices.com/sustainability and download the mobile-friendly version of the latest report at: https://www.republicservices.com/cms/documents/sustainability_reports/2016_Sustainability_Report_Mobile.pdf