Feeding Better Futures Seeks Young Innovators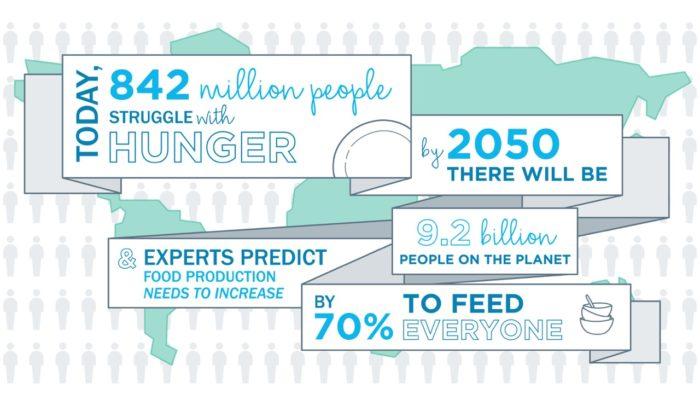 Feeding Better Futures Seeks Young Innovators
Calling all young scholars from Canada* and the U.S. who are advancing sustainable agriculture or alleviating hunger.
Today, General Mills launched the "General Mills Feeding Better Futures Scholars Program," which is designed to encourage young people ages 13 to 21 to submit their best ideas for addressing these important global issues.
The grand prize winner will receive $50,000 to further his or her big idea and have the opportunity to present at the renowned Aspen Ideas Festival and be mentored by an industry leader.
"At General Mills, we're inspired by the ingenuity of today's youth and know that, while they have immeasurable ability to positively impact the world, they don't always have the resources to support their potential," said Jeff Harmening, chairman and CEO, General Mills. "We're thrilled to launch Feeding Better Futures to empower young innovators and encourage new perspectives on ongoing global issues where action is imperative."
Today, nearly 12 percent of the world's population struggle with hunger – including 13 million kids and teenagers in the U.S. By 2050, there will be 9.2 billion people on the planet and it's estimated food production will need to increase by 70 percent to feed everyone.
General Mills has long been a global leader in providing hunger relief and promoting sustainable agriculture.
Hunger relief
It was Pillsbury researchers who co-developed the nutrient-rich meals that were sent to Africa by the Feed My Starving Children organization in the early 2000s. That initiative evolved into Partners in Food Solutions, an organization General Mills helped found, that has provided more than 900 small food businesses in eight African countries with technical training and support.
In addition, since 2010, General Mills food donations have enabled 230 million meals worldwide.
Sustainable agriculture
General Mills has promoted sustainable agriculture in a variety of ways. We now have nine natural and organic brands and are one of the largest natural and organic food companies in the U.S.
We have committed to sustainably source all 10 of our priority ingredients by 2020 and are already more than two-thirds of the way there. And we are actively involved in a number of other sustainability initiatives, including:
A program to help conventional dairy farms convert to organic.
A member of the Prairie Organic Grain Initiative, whose mission is to increase both the quantity and quality of organic field crops grown in Canada.
A partnership with the USDA's Natural Resources Conservation Service to restore and protect pollinator habitat across hundreds of thousands of acres of farmland in North America. We are the largest supporter of pollinators in the food industry.
Young scholars are being asked to share a short video (between two and three minutes long) explaining their idea for either hunger relief or sustainable agriculture.
A General Mills panel will select five finalists and then engage the public to select the grand prize winner. The remaining four finalists will each be awarded $10,000 to grow their programs.
For official rules or to enter in-action solutions for the General Mills Feeding Better Futures Scholars Program, visit FeedingBetterFutures.com.
Have an idea for a story you'd like to see on "A Taste of General Mills"? Please let us know via email at contact.blog@genmills.com.
Subscribe to "A Taste of General Mills" by email – here – and we'll notify you about our latest posts.
*Excluding the province of Quebec.