FedEx and GlobalMedic Deliver Aid in Canada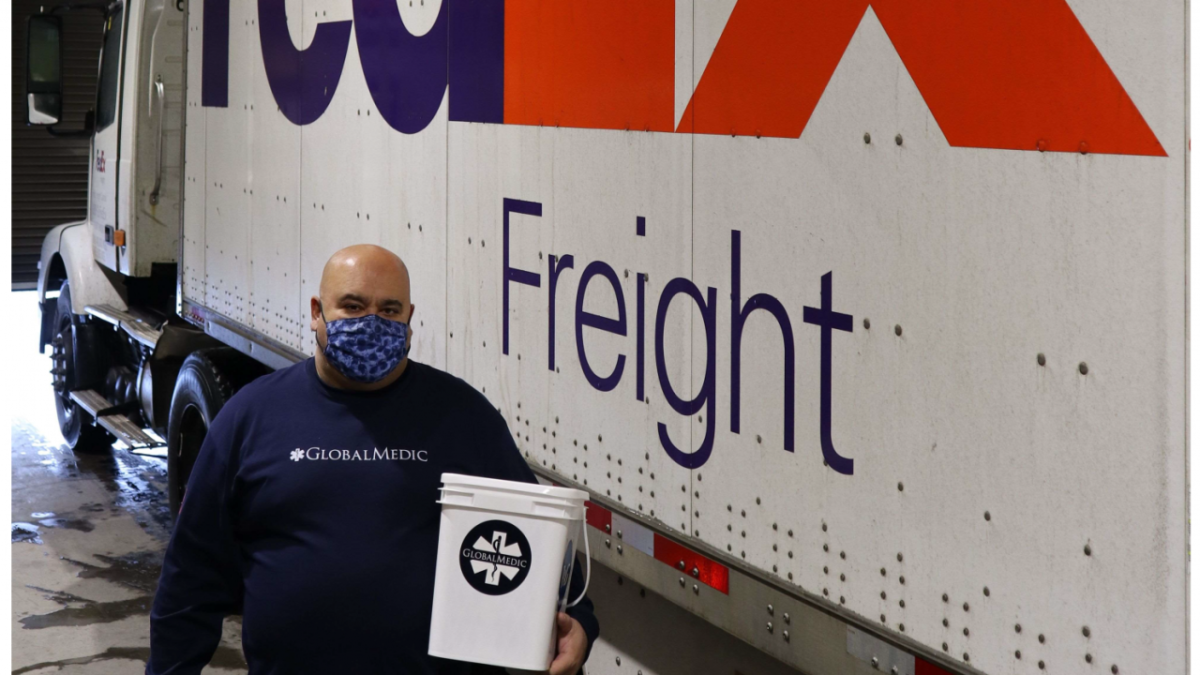 After the province of British Columbia was devastated by recent flooding, mudslides and debris flow caused many highways and roads to close in interior and southern regions. GlobalMedic, an organization focused on disaster relief, quickly sent 1,000 Emergency Food Kits to families affected by the floods. With help from FedEx, the kits were sent to local food banks where they are serving 4,000 people returning to their homes and communities following mandatory evacuations. Due to ongoing supply chain disruptions, many stores in the affected area have already seen difficulty restocking essential items. The emergency food kits provide food security during the recovery phase of this disaster.
Although GlobalMedic began responding to disasters with medical care, clean water is now a top focus of their response. When Iqaluit, a city in Canada's far northern region, experienced a water crisis due to a contaminated tank in the city's water supply, GlobalMedic immediately deployed one of their community water purification units to a partner food bank so they could provide safe drinking water to residents. These units can purify three gallons of water per minute and are much more sustainable than providing bottled water, which has been the go-to solution up to now.
FedEx transported these shipments as a part of the company's FedEx Cares "Delivering for Good" initiative, in which FedEx lends its global network and unparalleled logistics expertise to organizations with mission-critical needs and helps communities before, during and after crises. Learn more about FedEx Cares Delivering for Good initiative here.