Essity Included in S&P Global's Sustainability Yearbook 2023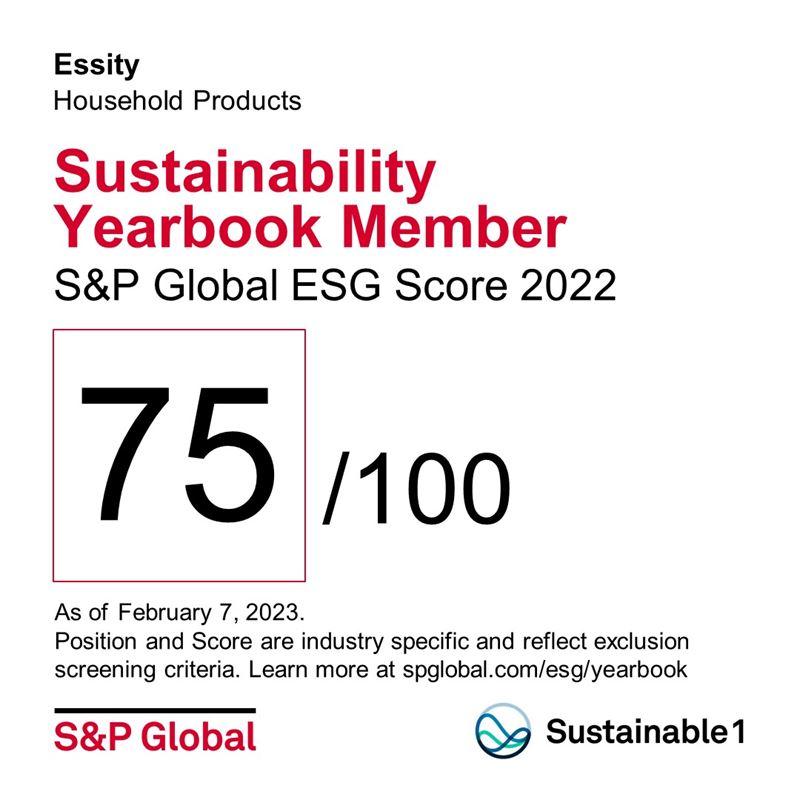 Originally published on Essity News Center
The hygiene and health company Essity has, for the second consecutive year, been included in S&P Global's Sustainability Yearbook. In the review of 7,800 companies globally, Essity is part of the top 10% to be selected for this year's Yearbook.
S&P Global is an international finance and analytics company that annually reviews the world's most sustainable companies. Each company answers a comprehensive questionnaire that is subsequently analyzed alongside public environmental, social and governance (ESG) data. 

"At Essity, we are dedicated to improving well-being through leading hygiene and health solutions, while working with sustainability across our value chain. We are proud of our performance and to be included in S&P Global's Sustainability Yearbook 2023," says Magnus Groth, President and CEO of Essity.

To be listed in the Yearbook, companies must score within the top 15% of their industry and must achieve an S&P Global Sustainability Score within 30% of their industry's top-performing company.

Click here to view all the companies that made this year's Sustainability Yearbook.