Essity 2022 Annual and Sustainability Report: Reducing Our Environmental Impact
For the well-being of people and planet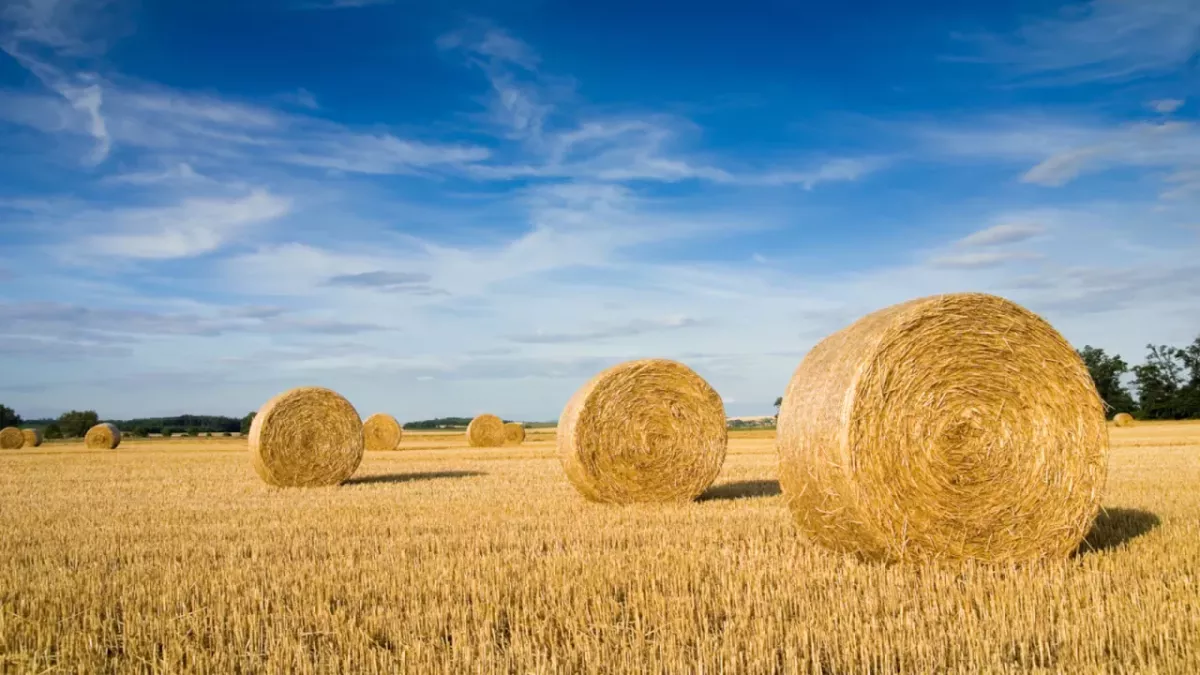 Originally published on Essity.com
Our greatest contribution
The climate crisis is one of the most defining issues of our time. Its global effects are far-reaching and impact both individuals and Essity's business. As one of the world's leading hygiene and health companies, we have the scale and reach to take action and contribute to collective transformation.
Biodiversity is crucial for the environment and human health and well-being. Our operations impact biodiversity in all parts of the value chain – particularly our activities related to sourcing of raw materials, green- house gas emissions, water consumption and effluent water, and also waste leakages, in particular plastic waste. Essity has ongoing initiatives and measures in all of these areas. As part of a major analysis of our impact on biodiversity, Essity integrated biodiversity into our overall risk management in 2021. We help our customers and consumers to make simple environmental choices, by communicating our environmental improvements in our own communication or through eco-labelling.
We are working to reduce greenhouse gas emissions, air, land and water pollution, as well as water and plastic use, and waste. A central part of this is responsible forestry and procurement of fiber, reduced material use, sustainable consumption and circular solutions. These initiatives make a positive contribution to SDG 12 Responsible consumption and production, SDG 13 Climate action and SDG 15 Life on land.
Forest and fiber
Nature consideration and protection of biodiversity through responsible forestry is a priority for Essity. As a global purchaser of both fresh and recycled wood-based fiber materials, we are dependent on healthy and resilient forests. Our impact on forest biodiversity is primarily through use of wood-based fresh fiber. Responsible procurement and responsible forest management is an integral part of our fresh fiber procurement and is therefore central to Essity's sustainability strategy.
Responsible fiber procurement
Our long-standing work with responsible fiber procurement is an important part of our sustainability strategy. We ensure responsible fiber procurement through certifications such as the Forest Stewardship Council (FSC) and the Programme for the Endorsement of Forest Certification (PEFC) and can thereby prevent deforestation and promote biodiversity. Every FSC-certified forest must be annually assessed by the accredited body. Essity works with and encourages non-certified suppliers and forest owners to become certified. This secures our procurement of certified materials while increasing the availability of certified raw materials to other users. To further promote responsible forestry at the global, regional, and national levels, we support the further development of international certification systems. Essity participates in the Consumer Goods Forum (CGF) together with other leading consumer goods companies in the Forest Positive Coalition of Action initiative to combat global forest degradation, deforestation and to preserve biodiversity.
Recycled and alternative materials
As a means of reducing fresh wood fiber purchases, we invest in new technology to increase the possibility of utilizing a larger share of recycled and alternative materials. One step in this direction was Essity's investment in the production facility in Hondouville, France, in 2021. The investment made it possible to increase the recycling capacity for cartons and extract 98% of paper fiber in food and beverage cartons. We are also investing in alternative renewable fibers such as wheat straw, an agricultural by-product that often remains unused. Essity's production facility in Mannheim, Germany, began producing tissue from wheat straw pulp in 2021, with the first products launched on the market in 2022 under the Zewa brand. This is the first production facility of its kind in Europe and the first plant in the world that uses wheat pulp on a large scale to produce tissue. The breakthrough innovation leads to increased circularity and reduced climate footprint.
Targets and transparency
In 2022, Essity was again recognized for the company's leadership in sustainability by the non-profit environmental organization CDP.
Through CDP's database, everyone can access information about how Essity works with fiber suppliers, industry organizations and other stakeholders, including non-profit organizations, to manage and promote sustainable forestry.
Each year, Essity reports according to the agreed targets in the Forest Positive Coalition of Action that is part of the CGF. This report is available on our website and is included in CGF's annual aggregated report. Our joint targets form an essential part of our commitment together with other coalition members. Essity reports and follows up on these targets to drive a Forest Positive change within our own supply chains, our industry, and beyond.
Fresh fiber: Target: 100%
Share of FSC or PEFC-certified fresh fiber
Outcome:
2020: 95%
2021: 98%
2022: 97%
Through certifications such as the Forest Stewardship Council (FSC) and the Programme for the Endorsement of Forest Certification (PEFC), Essity ensures sustainable fiber procurement, thereby preventing deforestation and promoting biodiversity.
Read more about Essity's strategic priorities, earnings and leading sustainability work in the Annual and Sustainability Report 2022, which can be downloaded at www.essity.com.
To access the digital short version, please click here.