Enbridge Is Working Together for Change
Enbridge Is Working Together for Change
Teaming up with First Nation Capital Investment Partnership to advance CO2 storage solutions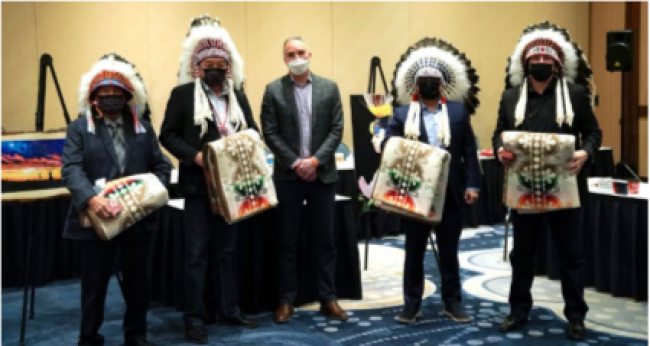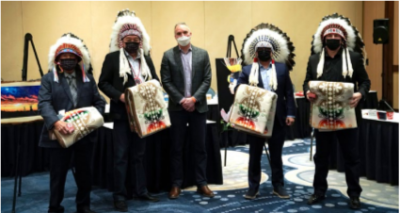 Monday, August 8, 2022 - 1:15pm
Enbridge and the First Nation Capital Investment Partnership (FNCIP) reached an agreement in February 2022 to advance the proposed Open Access Wabamun Carbon Hub (the Hub) west of Edmonton, Alberta. The Hub is being developed as an innovative combination of carbon transportation and storage solutions to support recently announced carbon capture projects in the region.
Four Treaty 6 Nations—Alexander First Nation, Alexis Nakota Sioux Nation, Enoch Cree Nation and Paul First Nation—formed the FNCIP to pursue ownership in major infrastructure projects with commercial partners who share Indigenous values. The Hub is the FNCIP's first partnership. The Lac Ste. Anne Metis Community will also have an opportunity to pursue ownership in future carbon transportation and storage projects associated with the Hub. Once built, it has the potential to sequester nearly 4 million tonnes of CO2 emissions annually.
"This path creates an opportunity to generate wealth, but more importantly it allows sustainable economic sovereignty for our communities. We are creating a healthy future for the next seven generations to thrive. We're looking forward to working with industry leaders who share our values of environmental stewardship and to collaborate with Enbridge on worldscale carbon transportation and storage infrastructure investments." Chief George Arcand Jr., Alexander First Nation.