Empower Your Employees to Support Justice and Equity for Black People
10 actions to help people stand up against racism and social injustice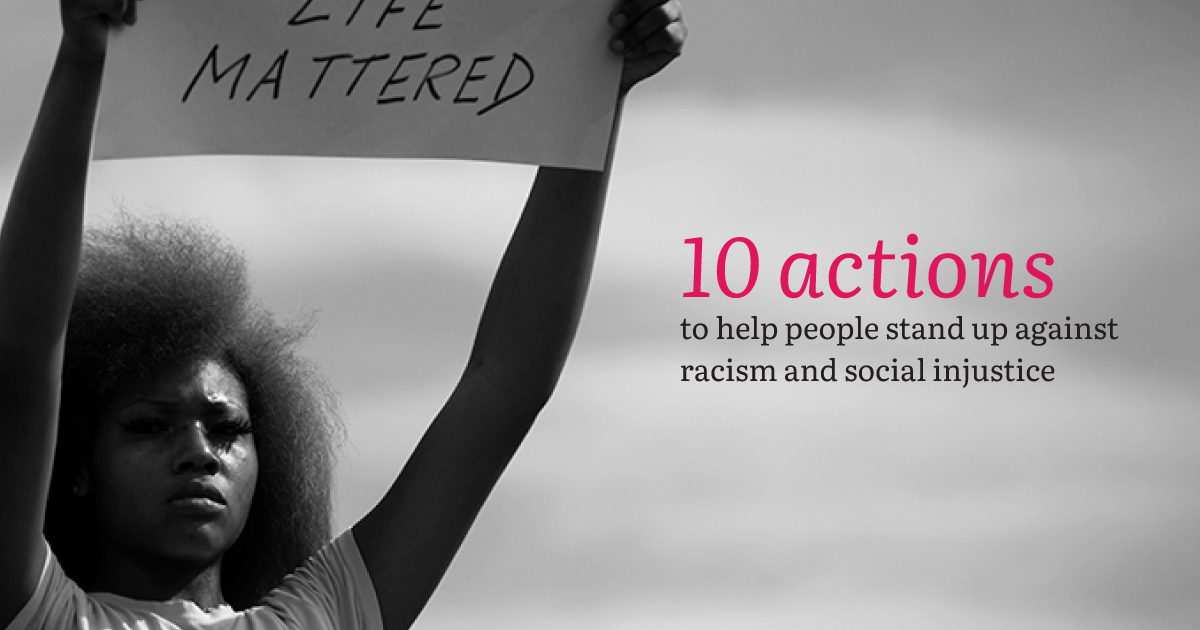 Recent events involving racial inequity and injustice have shown us that racism is still very much alive. Change starts with each of us and we can play a role in addressing the far-too-prevalent discrimination against Black individuals—both now and in the future, forever.
Some companies are helping their people take action. And many are looking to strengthen their existing diversity and inclusion programs to create long-term, collective impact.
To help you get started, we've pulled together 10 ideas you can share with your employees to empower them to take real, concrete action to address racism. This list comes from Benevity's Missions module on Justice & Equality—which enables people to take positive actions to drive long-term behavioral change.