Employee-Powered Climate Action
Employee-Powered Climate Action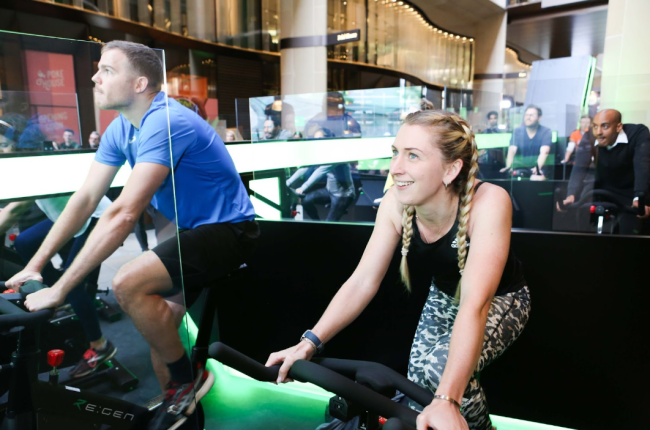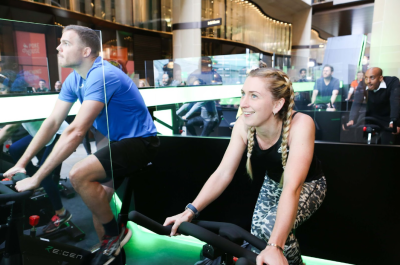 Monday, May 9, 2022 - 10:25am
Protecting our Earth is the collective challenge of our times, requiring global cooperation at every level of society: from cities and governments to businesses, academia, and individuals. Bloomberg is using the expertise of our business and decades of leading from the front to tackle the climate crisis from every angle.
Bloomberg employees are joining in this effort, too. Through our philanthropic partnerships and initiatives, volunteers take part in large-scale efforts to drive measurable climate actions all year round. We're tracking our collective reductions in carbon emissions, generating real kilowatts of clean energy for non-profit partners, planting trees by the thousands, improving carbon-sequestering ecosystems like wetlands while preserving the natural beauty of our surrounding communities, and so much more.
Making action count
In the words of our founder, "If you can't measure it, you can't manage it." Our Corporate Philanthropy programs take a similarly data-minded approach, giving employees a platform to have a measurable effect on climate change, while measuring the effects of their actions on behalf of the planet.
In late 2021, Bloomberg joined the Count Us In Employee Challenge, an initiative that encourages employees at leading businesses to take concrete everyday climate action to reduce carbon emissions. Count Us In is building the world's largest community of people and organizations taking practical action on climate change, and hundreds of Bloomberg employees have already made minor changes in their everyday life and tracking the resulting reduction in their own carbon footprint.
In just a few short months, 839 Bloomberg employees from over 39 cities have reduced the carbon equivalent of 178 flights from London to New York (22,345 KG), saved the equivalent of 34 25 meters-sized swimming pools worth of water (2,545,537 L), and eliminated 9,113 bins of waste in total (141,983 KG).
The project provides guidance on the most effective steps individuals can take, like eating less meat and avoiding plastic bottles. Organizers aim to engage 100 million employees by 2025, with volunteering activities planned globally to help the campaign expand in 2022.
In November 2021, more than 250 Bloomberg employees, clients and community members — including Olympic gold medalists Jason Kenny and Laura Kenny — participated in the inaugural Bloomberg Power Ride, held in the Bloomberg arcade outside our London office.
Cycling on 16 static Energym bikes hooked up to generators in a series of 30-minute sessions spread out over two days, Power Ride participants produced 32 kWh of green energy. This energy was then converted, stored in portable batteries, and donated to local non-profit partner Greenhouse Sports, where it will power three of the organization's after-school sports clubs. Even short rides can add up to significant energy, and we're planning to bring Bloomberg Power Ride to more Bloomberg offices in 2022.
Click here to read the full story and view associated images.