Eldorado Gold Shares About Environmental Site Restoration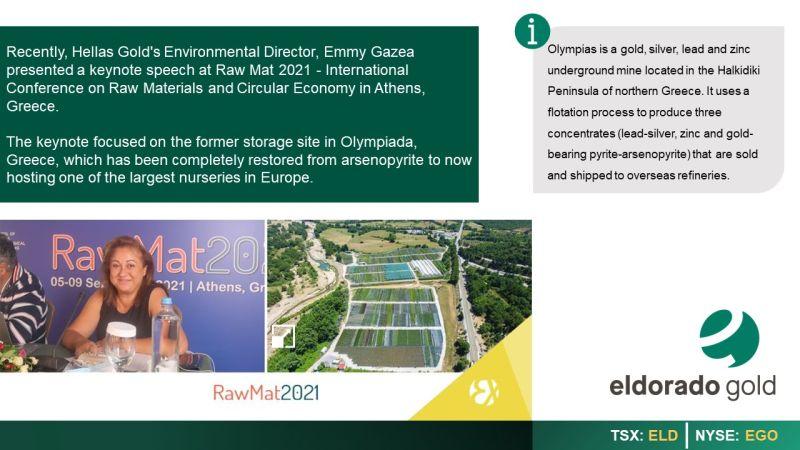 Recently, Hellas Gold S.A. Environmental Director, Emmy Gazea presented a keynote speech at Raw Mat 2021 - International Conference on Raw Materials and Circular Economy in Athens, Greece.
The keynote focused on the former storage site in Olympiada, Greece, which has been completely restored from arsenopyrite to now hosting one of the largest nurseries in Europe.
See the original post on LinkedIn.