Education and Empowerment: Powerful Tools for Girls in STEM
by Martha Rook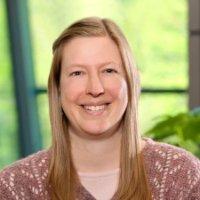 Originally posted on SocialEarth
The push for young minds to pursue science, technology, engineering and math (STEM) careers is more prevalent now than ever before. While more and more educators and organizations are acknowledging this need, it is just as important to address the existing gender gap in STEM. According to the National Science Foundation, women make up half of the total U.S. college-educated workforce, but only 29 percent of the science and engineering workforce.
So how do we change perceptions and encourage girls to pursue STEM careers? The answer is simple, but the tools themselves are powerful: education and empowerment.
Armed with these two weapons, girls are unstoppable forces with the ability to make important breakthroughs. In fact, education and empowerment were integral themes in my own path to becoming a scientist. My fascination with science began in my middle school chemistry lab, where I was given the opportunity to take part in hands-on experiments. These types of science experiences are proven to help students develop problem-solving and critical-thinking skills—preparing them for STEM careers. I wanted to continue to fuel my passion beyond high school, so chemistry was an obvious major for my undergraduate studies. While at Texas A&M University, I immersed myself in science 24/7 and took advantage of the opportunity to do undergraduate research both at the university and through a summer science internship program at the United States Army Medical Research Institute for Infectious Diseases (USAMRIID). After I received my bachelor's degree, I took my learning a step further, earning a Ph.D. in biochemistry from Massachusetts Institute of Technology. Education? Check.
While my education exposed me to the possibilities of a career in science and prepared me academically, I also had role models along the way who helped unveil my own potential. First and most important, my father, who was a scientist himself, was an influential force in my life. His passion for his work was contagious—having opened my eyes to a career as a scientist. As one of my biggest supporters on my journey, he always encouraged me to follow my passion for chemistry—which ultimately led me to where I am today. In addition to my father, my undergraduate advisor and the lieutenant colonel who supervised me at USAMRIID also served as mentors who inspired and guided me. Empowerment? Check.
While I was fortunate to have numerous opportunities that shaped my career in STEM, many girls (and boys) do not have the economic or educational/community resources to be exposed to STEM education in elementary or middle school. It's critical to engage these children at a young age, considering four out of five STEM college students decided to study STEM in high school or earlier. To help bring these opportunities to girls, organizations such a Girlstart—the largest and longest-running community-based informal STEM education nonprofit in the nation designed to empower girls—are instrumental.
Through informal, nationally-recognized STEM programs—such as after-school programs, summer camps and conferences—Girlstart is fostering girls' passion for STEM at a young age and encouraging them to pursue STEM-related careers. These programs not only help with STEM skills development, but also connect girls with role models. I know firsthand how important it is to have a mentor who can guide you, push you and believe in you. By making connections with women in STEM, girls are able to envision their future as a scientist, engineer, software developer, etc.
Girlstart recently celebrated its 20th anniversary at its annual Game Changers Luncheon. As Head of Genome Editing & Novel Modalities at MilliporeSigma—a long-time partner of Girlstart—I was given the opportunity to tell my own story as the keynote speaker. This event opened my eyes to the positive impact that I—along with the many other influential STEM women who attended—can make on girls' lives. As we band together, we're showing girls what they're capable of when equipped with the right education and a mentor to match.
MilliporeSigma and Girlstart both understand the importance of having women represented in the sciences. In fact, 52 percent of R&D scientists at MilliporeSigma are women—demonstrating what's possible with diversity in STEM. However, MilliporeSigma also recognizes that this representation of women may not be possible without early engagement, which is why we help inspire students through hands-on science education. Our Curiosity Labs™  program is designed to engage students through hands-on science lessons in classrooms around the world. These experiences are crucial in sparking scientific curiosity, especially since they allow students to interact with real-world scientists. To bring this important educational opportunity to even more young minds, we launched the Curiosity Cube™—a retrofitted shipping container turned mobile science lab. Inside the Curiosity Cube™, students conduct interactive, hands-on experiments that cover variety of science topics, such as DNA extraction, 3D printing and precision medicine. From January through October, the Curiosity Cube™ engaged 36,901 students through 22,140 lessons.
Both of these programs show how hands-on science experiences—similar to the ones I had in my middle school chemistry lab—can influence student perception. For example, 79 percent of students who took part in a Curiosity Labs™ lesson reported an increase in content knowledge following the lesson, while 80 percent demonstrated confidence in science—indicating that they know "quite a bit" or "very much" about science. Additionally, 77 percent of students said they were more interested in science after visiting the Curiosity Cube™ and 95 percent of students increased their understanding of life science terminology.
By equipping girls with the knowledge and confidence to solve the problems of tomorrow, Girlstart and MilliporeSigma are helping bridge the gender gap in STEM. And it can all be traced back to education and empowerment: two tools, endless possibilities.
Martha Rook is Head of Genome Editing & Novel Modalities at MilliporeSigma.