Eckrich®, Operation Homefront, Albertsons, Vons, Pavilions, and Former Professional Beach Volleyball Player Christopher "Sinjin" Smith Partnered to Honor Local Military Family
Eckrich®, Operation Homefront, Albertsons, Vons, Pavilions, and Former Professional Beach Volleyball Player Christopher "Sinjin" Smith Partnered to Honor Local Military Family
Salling Family Surprised with One Year of Free Groceries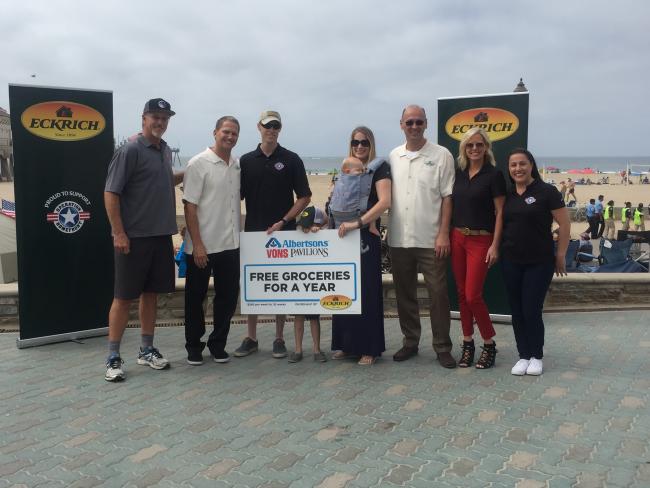 Wednesday, October 4, 2017 - 7:55am
Originally published on GlobeNewswire
Eckrich®, the makers of naturally hardwood smoked sausage and perfectly seasoned deli meats, partnered with Albertsons, Vons, Pavilions, former professional volleyball player Christopher "Sinjin" Smith, and Operation Homefront, a national nonprofit that serves America's military families, to honor a Garden Grove, California, military family on Saturday.
"This gift of free groceries for one year will help our family immensely," said Scott Salling. "We could not be more grateful for this gift and we would like to thank Eckrich, Albertsons, Vons, Pavilions, and Sinjin Smith for all of their support."
Continue reading more about our efforts to support veterans here.