Duke Energy Sending Additional Personnel, Resources to Accelerate Power Restoration in Puerto Rico
Company assisting industry efforts to deploy equipment, supplies and manpower to expedite rebuilding work across island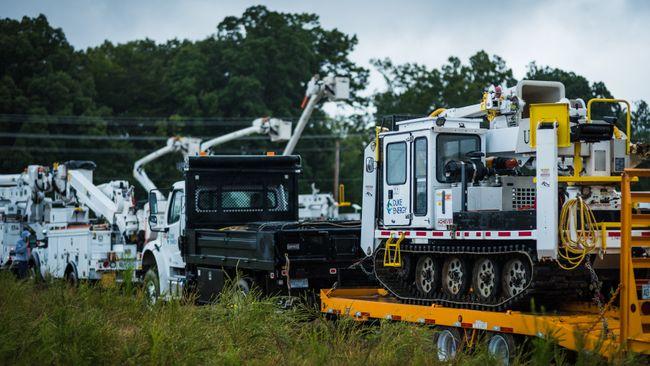 CHARLOTTE, N.C., January 4, 2018 /3BL Media/ - Duke Energy is joining the U.S. utility industry effort to help rebuild electric infrastructure and restore power to the island of Puerto Rico, the U.S. territory hit hard by Hurricane Maria earlier this year, with hundreds of thousands of residents still without electricity. 
Beginning in January, the company will send more than 200 Duke Energy employees along with trucks, equipment and supplies to support the effort to rebuild the power grid and restore electric service to areas hit hard by the storm. Personnel from Duke Energy operations in the Midwest, Carolinas and Florida will take part in the effort.
The company previously sent a contingent of 100 contract line workers to support recovery efforts.
The Duke Energy team will join personnel from several U.S. electric companies deploying resources to support the effort – a total of nearly 1,500 additional restoration workers.
The workers will join the Puerto Rico Electric Power Authority (PREPA), FEMA and the U.S. Army Corps of Engineers (USACE), which have had incident management teams on the island since early December completing damage assessments of Puerto Rico's energy grid and developing a coordinated restoration plan.
With the additional resources, the total number of power restoration workers will increase to more than 5,500. These include resources already working on the island from PREPA's own crews, a contingent of crews from New York who are working as part of an intergovernmental agreement, and crews mobilized under USACE contracts.
The additional crews, including Duke Energy personnel, are scheduled to begin restoration efforts by Jan. 15.
Duke Energy
Headquartered in Charlotte, N.C., Duke Energy is one of the largest energy holding companies in the United States. Its Electric Utilities and Infrastructure business unit serves approximately 7.5 million customers located in six states in the Southeast and Midwest. The company's Gas Utilities and Infrastructure business unit distributes natural gas to approximately 1.6 million customers in the Carolinas, Ohio, Kentucky and Tennessee. Its Commercial Renewables business unit operates a growing renewable energy portfolio across the United States.
Duke Energy is a Fortune 125 company traded on the New York Stock Exchange under the symbol DUK. More information about the company is available at duke-energy.com. 
The Duke Energy News Center serves as a multimedia resource for journalists and features news releases, helpful links, photos and videos. Hosted by Duke Energy, illumination is an online destination for stories about people, innovations, and community and environmental topics. It also offers glimpses into the past and insights into the future of energy.
Follow Duke Energy on Twitter, LinkedIn, Instagram and Facebook.
Contact: 
Candice Knezevic
24-Hour: 800.559.3853