Duke Energy Honors Eight Organizations With 2023 Power Partner Awards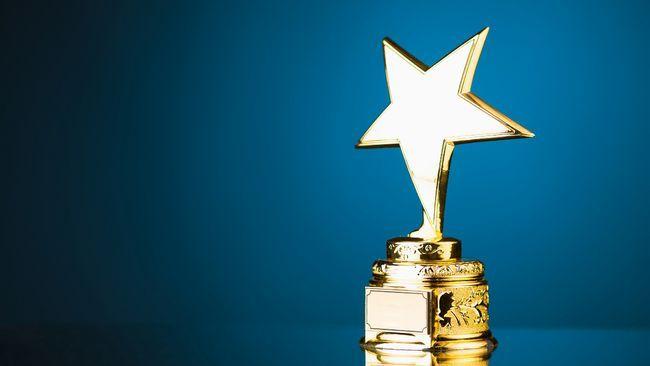 Winners demonstrated excellence in sustainability, safety and community service
CHARLOTTE, N.C., September 28, 2023 /3BL/ - Duke Energy has chosen eight organizations to receive its 2023 Power Partner Award.
The annual program founded in 1992 honors businesses and other organizations that have demonstrated excellence in sustainability, safety, service, and problem solving.
"We value our large commercial, industrial and government customers and encourage them to strive for organizational excellence," said Chris Edge, Duke Energy vice president of large business customers. "All the winners awarded this year have innovated in ways that benefit their employees, stakeholders and greater community."
The 2023 Power Partner award-winning organizations are:
Alamance-Burlington School System 
Burlington, N.C.
Category: Sustainability Excellence
The Alamance-Burlington School System (ABSS) is a school district covering Alamance County and the city of Burlington, N.C., with an enrollment of approximately 23,000 students. The school system is committed to participation in Duke Energy's Energy Efficiency (EE) Design Assistance programs for new facilities and has enrolled facilities in extensive retrofitting projects resulting in valuable energy savings.
Milliken & Company 
Spartanburg, S.C.
Category: Sustainability Excellence
Milliken & Company, an industrial manufacturer of textiles, floor coverings and chemicals, works closely with Duke Energy to develop economically viable solutions to meet their desired 2025 sustainability goals. Milliken's Magnolia/Allen plant in Blacksburg, S.C., opted into Duke Energy's EE programs, using its custom performance incentives to eliminate coal as an on-site fuel source and to significantly reduce air pollutant emissions. Also, as part of Duke Energy's net metering program, Milliken installed two solar arrays at their Roger Milliken Center (RMC) Global Headquarters.
Evonik 
Tippecanoe, Ind.
Category: Safety Partnership
Evonik, a German based chemical company, partnered with Duke Energy to strengthen the safety culture at its Tippecanoe Laboratory site. Through this partnership, Evonik and the Duke Energy Lafayette Distribution Operations Team performed "Safety Days," a series of live-line demonstrations designed to communicate everyday best safety practices to Evonik employees. Evonik also worked with Duke Energy to install warning signage underneath on-site high voltage lines and sought consultation on safe vegetation clearing practices.
Catawba College 
Salisbury, N.C.
Category: Sustainability Excellence
Catawba College, a longtime customer of Duke Energy, was recently recognized for becoming the first campus in North Carolina and the Southeast to achieve carbon neutrality. Duke Energy Sustainable Solutions (DESS) assisted Catawba College with the development of a sustainability plan that got them to this goal. In addition, the college used DESS resources to upgrade their campus electric system and implement a campus-wide metering system to track their energy usage. Working together with Duke Energy, the college was able to achieve their 2030 goal of carbon neutrality seven years ahead of schedule.
Duke University 
Durham, N.C.
Category: Sustainability Excellence
Duke University has established the Duke Climate Commitment, a university-wide initiative to address climate change. To advance this initiative, the university is a participant in Duke Energy's Green Source Advantage (GSA) Program, which enabled the construction of three solar arrays totaling 100.9 MW of renewable generation. In addition, the university has installed net-metered solar arrays, totaling approximately 876 kW of clean energy.
Purdue Research Foundation 
West Lafayette, Ind.
Category: Service Excellence
Purdue Research Foundation (PRF) has two major development sites within Duke Energy Indiana's service territory, Purdue Research Park and Discovery Park District. Both sites are creating jobs and bringing capital investment to the West Lafayette, IN community. Three projects have broken ground at these sites in 2023: the Rolls-Royce High Altitude Test Facility, Rolls-Royce Hybrid Electric Test Facility, and Ascension St. Vincent Hospital campus. Duke Energy Indiana and PRF have partnered closely to develop a long-term planning strategy to accommodate future growth at these facilities.
FUJIFILM Diosynth Biotech USA 
Holly Springs, N.C.
Category: Solution Innovation
In March 2021, FujiFilm Diosynth announced that Holly Springs, N.C. had been selected for their new cell production site. By 2025, FujiFilm will invest $2 billion into the site and surrounding community, creating 725 skilled jobs that pay an average of $100,000. Duke Energy will serve the 16 MW campus, which will be the largest culture bio-pharmaceutical contract development and manufacturing organization (CDMO) in North America. The facility will enable FujiFilm to produce transformative medicine to meet market demand. FujiFilm has also partnered with Duke Energy to provide backup generation to the site through a 15-year Premier Power agreement. Further, the design and construction of the campus will align with Fujifilm's Sustainable Value Plan.
Toray Resin Company 
Shelbyville, Ind.
Category: Sustainability Excellence
Toray Resin Company, an international plastics manufacturer, partnered with Duke Energy to construct a solar energy facility capable of producing up to 900 kilowatts of power at its campus in Shelbyville, Ind. Toray Resin Company signed up to be the first participant in Duke Energy Indiana's solar services pilot program, which aims to make it easier for businesses, schools and nonprofits to incorporate clean, renewable energy sources into their energy mix. Under the program, Duke Energy owns, operates and maintains the Blue River Solar Facility on Toray Resin's campus for a monthly service fee. The program provides Toray Resin with the advantages of clean energy while minimizing upfront costs and maintenance obligations. Construction on the 8-acre, ground-mounted solar project began in October 2021, and it was brought into service in 2023.
Duke Energy
Duke Energy (NYSE: DUK), a Fortune 150 company headquartered in Charlotte, N.C., is one of America's largest energy holding companies. Its electric utilities serve 8.2 million customers in North Carolina, South Carolina, Florida, Indiana, Ohio and Kentucky, and collectively own 50,000 megawatts of energy capacity. Its natural gas unit serves 1.6 million customers in North Carolina, South Carolina, Tennessee, Ohio and Kentucky. The company employs 27,600 people.
Duke Energy is executing an aggressive clean energy transition to achieve its goals of net-zero methane emissions from its natural gas business by 2030 and net-zero carbon emissions from electricity generation by 2050. The company has interim carbon emission targets of at least 50% reduction from electric generation by 2030, 50% for Scope 2 and certain Scope 3 upstream and downstream emissions by 2035, and 80% from electric generation by 2040. In addition, the company is investing in major electric grid enhancements and energy storage, and exploring zero-emission power generation technologies such as hydrogen and advanced nuclear.
Duke Energy was named to Fortune's 2023 "World's Most Admired Companies" list and Forbes' "World's Best Employers" list. More information is available at duke-energy.com. The Duke Energy News Center contains news releases, fact sheets, photos and videos. Duke Energy's illumination features stories about people, innovations, community topics and environmental issues. Follow Duke Energy on Twitter, LinkedIn, Instagram and Facebook.
24-Hour media line: 800.559.3853
View original content here.