Duke Energy Foundation Donates Additional $100,000 To Support Communities Following Hurricane Idalia Devastation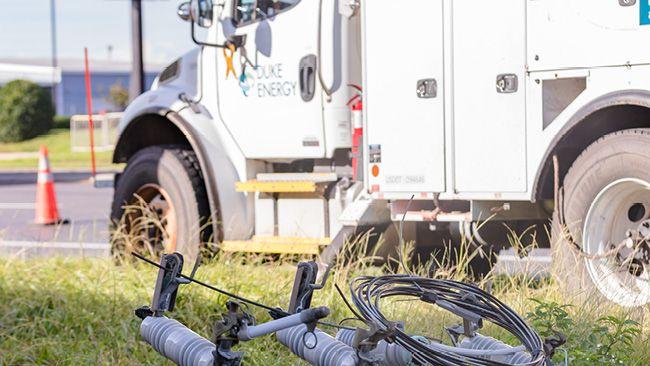 $50,000 to support local recovery efforts in north Florida
$25,000 to support Florida's agriculture community
$25,000 to Feeding Florida
ST. PETERSBURG, Fla., September 14, 2023 /3BL/ - To continue assisting our communities with disaster relief, the Duke Energy Foundation is committing an additional $100,000 in grants to support local recovery and disaster relief efforts in Florida.
"Our priority following a devastating storm like Idalia is helping customers get back to their lives," said Melissa Seixas, Duke Energy Florida state president. "We know this is a time of heartbreak and difficulty for many of our customers and we are grateful to be able to support the organizations that are helping them to rebuild and recover."
These funds will be focused on delivering basic needs support and bolstering recovery efforts for those communities that have been severely impacted by Hurricane Idalia. This includes $25,000 to Feeding Florida, $25,000 to support Florida's agriculture community and an additional $50,000 to support local recovery efforts in north Florida.
"Seven counties in Florida have been declared disaster areas by FEMA and Gov. DeSantis, which three of our food banks are directly serving," said Robin Safley, Feeding Florida executive director. "In addition to ground zero in the Big Bend area, several counties facing massive flooding will see more limited access to resources than before, and delayed recovery.
"With the financial support of the Duke Energy Foundation, we will be able to provide support to these hardest-hit areas," said Safley. "Our work has begun with MRE and water distributions, but we will quickly transition to providing additional resources, food boxes, produce, and the types of materials and support needed to clean and recover after such a devastating event."
In advance of the storm, the Duke Energy Foundation donated $250,000 to the American Red Cross' disaster responder program and $50,000 to the Volunteer Florida Foundation.
Hurricane Idalia made landfall on the northwestern side of Florida earlier this week, causing widespread power outages, flooding and damage to approximately 182,000 customers in Duke Energy Florida's service territory.
Duke Energy Foundation
The Duke Energy Foundation provides more than $30 million annually in philanthropic support to meet the needs of communities where Duke Energy customers live and work. The Foundation is funded by Duke Energy shareholders.
Duke Energy (NYSE: DUK), a Fortune 150 company headquartered in Charlotte, N.C., is one of America's largest energy holding companies. Its electric utilities serve 8.2 million customers in North Carolina, South Carolina, Florida, Indiana, Ohio and Kentucky, and collectively own 50,000 megawatts of energy capacity. Its natural gas unit serves 1.6 million customers in North Carolina, South Carolina, Tennessee, Ohio and Kentucky. The company employs 27,600 people.
Duke Energy is executing an aggressive clean energy transition to achieve its goals of net-zero methane emissions from its natural gas business by 2030 and net-zero carbon emissions from electricity generation by 2050. The company has interim carbon emission targets of at least 50% reduction from electric generation by 2030, 50% for Scope 2 and certain Scope 3 upstream and downstream emissions by 2035, and 80% from electric generation by 2040. In addition, the company is investing in major electric grid enhancements and energy storage, and exploring zero-emission power generation technologies such as hydrogen and advanced nuclear.
Duke Energy was named to Fortune's 2023 "World's Most Admired Companies" list and Forbes' "World's Best Employers" list. More information is available at duke-energy.com. The Duke Energy News Center contains news releases, fact sheets, photos and videos. Duke Energy's illumination features stories about people, innovations, community topics and environmental issues. Follow Duke Energy on Twitter, LinkedIn, Instagram and Facebook.
View original content here.