Duke Energy Celebrates Florida Arbor Day by Giving Away 1,200 Free Trees to Customers Throughout the State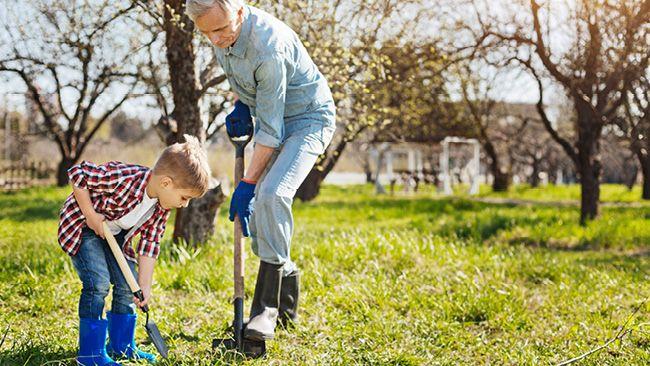 Florida Arbor Day is recognized on the third Friday in January
Company encourages strategic tree planting to maximize environmental benefits, conserve energy and help keep power on
Nearly 11,000 trees distributed since 2017 through Energy-Saving Trees program
ST. PETERSBURG, Fla., February 9, 2023 /3BL Media/ - In honor of Florida Arbor Day, Duke Energy Florida is collaborating with the Arbor Day Foundation's Energy-Saving Trees program to give away 1,200 free trees.
Starting on Florida Arbor Day, January 20, Duke Energy customers can request a free tree online at arborday.org/dukeenergy, until all trees are distributed.
The one-gallon trees are shipped directly to customers' homes with planting and care instructions. They are expected to be delivered in time for National Arbor Day, April 28, 2023.
Available tree species include the dahoon holly, sweetbay magnolia, baldcypress, crape myrtle (pink) and crape myrtle (red).
Duke Energy Florida is donating $50,000 to the Arbor Day Foundation to purchase and distribute the trees through its Energy-Saving Trees program.
"For years, Duke Energy Florida has teamed up with the Arbor Day Foundation in giving away nearly 11,000 free trees to customers and communities throughout the state," said Melissa Seixas, Duke Energy Florida state president. "To provide reliable service, it's important we maintain trees and other vegetation along the lines that deliver electricity to our customers. By planting the right tree in the right place, you are assisting us in providing the safe, reliable service you depend on, while helping to keep the environment healthy and beautiful."
The Arbor Day Foundation's Energy-Saving Trees and Tree Line USA programs demonstrate how trees and utilities can coexist for the benefit of communities and citizens by highlighting best management practices in public and private utility arboriculture. Duke Energy Florida has been recognized for its tree management practices for 17 consecutive years.
For information about planning and planting vegetation around electrical facilities, please visit Duke Energy's Right Tree Right Place website.
Duke Energy Florida
Duke Energy Florida, a subsidiary of Duke Energy, owns 10,300 megawatts of energy capacity, supplying electricity to 1.9 million residential, commercial and industrial customers across a 13,000-square-mile service area in Florida.
Duke Energy (NYSE: DUK), a Fortune 150 company headquartered in Charlotte, N.C., is one of America's largest energy holding companies. Its electric utilities serve 8.2 million customers in North Carolina, South Carolina, Florida, Indiana, Ohio and Kentucky, and collectively own 50,000 megawatts of energy capacity. Its natural gas unit serves 1.6 million customers in North Carolina, South Carolina, Tennessee, Ohio and Kentucky. The company employs 28,000 people.
Duke Energy is executing an aggressive clean energy transition to achieve its goals of net-zero methane emissions from its natural gas business by 2030 and net-zero carbon emissions from electricity generation by 2050. The company has interim carbon emission targets of at least 50% reduction from electric generation by 2030, 50% for Scope 2 and certain Scope 3 upstream and downstream emissions by 2035, and 80% from electric generation by 2040. In addition, the company is investing in major electric grid enhancements and energy storage, and exploring zero-emission power generation technologies such as hydrogen and advanced nuclear.
Duke Energy was named to Fortune's 2022 "World's Most Admired Companies" list and Forbes' "World's Best Employers" list. More information is available at duke-energy.com. The Duke Energy News Center contains news releases, fact sheets, photos and videos. Duke Energy's illumination features stories about people, innovations, community topics and environmental issues. Follow Duke Energy on Twitter, LinkedIn, Instagram and Facebook.
View original content here
Media contact: Audrey Stasko
Media line: 800.559.3853
Twitter: @DE_AudreyS