Download the Antea Group 2016 Sustainability Report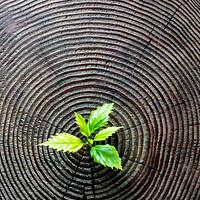 Antea Group 2016 Sustainability Report
Download the Antea Group 2016 Sustainability Report
August 31, 2017 /3BL Media/ - Antea Group is always striving for Better Business, Better World®. Learn what we achieved last year in our new sustainability report.
At Antea Group, we subscribe to a philosophy of Better Business, Better World®, believing that doing the right thing environmentally and socially will improve our competitive position long-term. This concept influences not only the work we do for our clients every day, but also how we engage in our communities and the way we connect with our employees. We are excited and proud to show you the work we completed in the form of our 2016 Sustainability Report.
As an environmental consulting firm, we are in a unique position to help ensure a cleaner, safer, and more sustainable world. Our Social Sustainability Program seeks to create positive impacts at global, national, and local levels through commitments to charitable giving, pro-bono services, and volunteerism. These commitments promote a sense of community and pride among our employees, establish goodwill within our neighborhoods, and reinforce Antea Group as a great place to work.
To keep our promise of Better Business, Better World in 2016, we built and repaired homes, prepared meals for the hungry, planted trees, assisted with land conservation, cleaned up riverbeds and beaches, supported disaster relief, and funded disease research. We also made investments in our people through workplace diversity initiatives, mentoring and development efforts, and expanded wellness programming, helping to ensure an engaged and healthy workforce.
You can find the highlights of our progress in 2016 by downloading our Sustainability Report.
About Antea Group
Antea Group is an international engineering and environmental consulting firm specializing in full-service solutions in the fields of environment, infrastructure, urban planning and water. By combining strategic thinking and multidisciplinary perspectives with technical expertise and pragmatic action, we do more than effectively solve client challenges; we deliver sustainable results for a better future. With more than 3,000 employees in over 100 offices around the world, we serve clients ranging from global energy companies and manufacturers to national governments and local municipalities. Learn more at http://us.anteagroup.com.