Don't Sell Production Safety Short – What You Need To Know To Keep the Cast and Crew Safe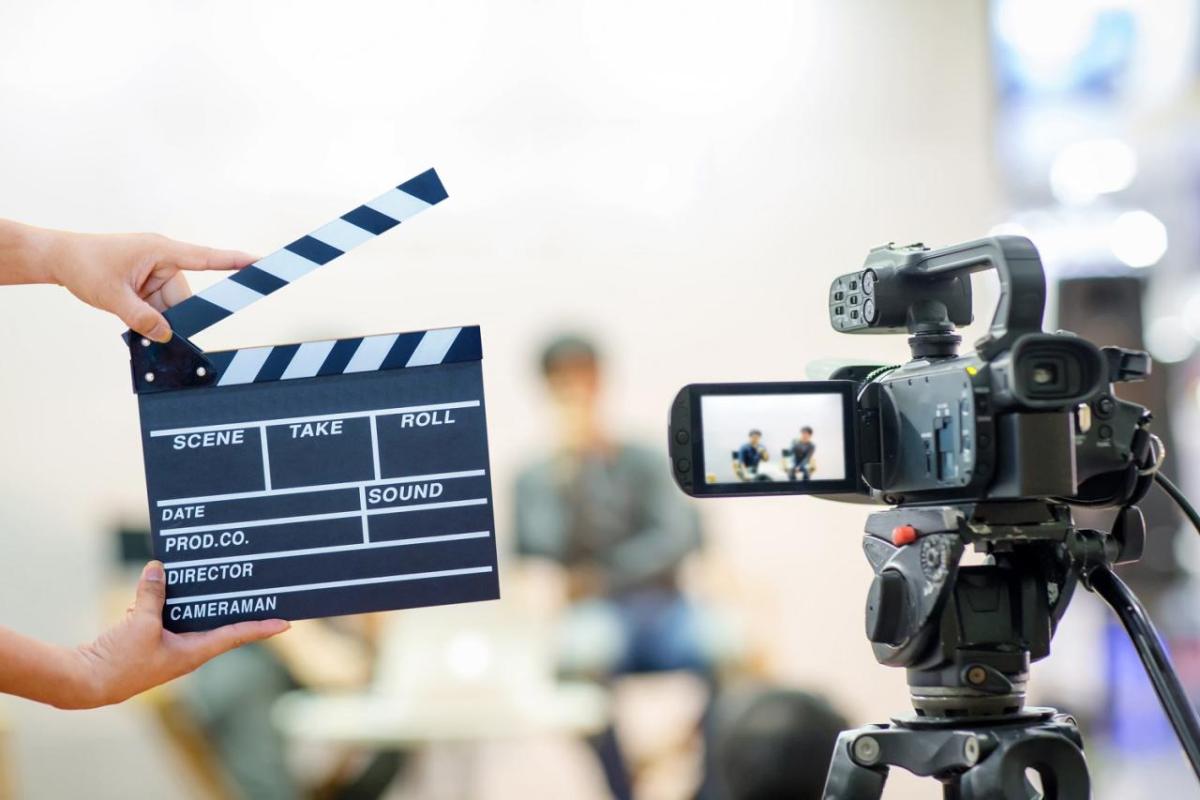 Lights, camera, action!
But wait!
Before you can move forward with the glitz and glamor of filming on location, an awful lot of planning and staging needs to occur to help make that movie magic.
Why Production Safety Matters 
For larger productions, a complicated behind-the-scenes process must unfold to make the production spaces (both onscreen and off) safe for the designers, artists, and construction crews. To set the scene – pre-planning is key. In some states, OSHA may require that a safety plan be developed to manage production risks.
These days, directors are tasking location managers with finding new and unique filming locations – or even just to go find somewhere cool to film a four-minute safety video. Often, unique locations have suffered from being underutilized or neglected and can present some significant environmental, health, and safety (EHS) challenges to cast and crew.
Older structures may be impacted by building toxins such as lead paint or asbestos; water intrusion or neglect may have resulted in structural damage or mold growth. Abandoned structures also provide a haven for a wide variety of undesirable animal AND human activity.
And this doesn't just apply to big feature films. Whether you are planning your short-format directorial debut, your next Tik-Tok, or a promotional snippet to use for in-house training, some level of planning and pre-filming risk assessment is necessary (albeit without the Hollywood budget).
So where do we start? 
Project pre-planning includes a few critical steps – failure to identify EHS risks at a location can eat up a significant amount of time and budget if not carefully evaluated during location tech scouts. A make-or-break filming location may not be worth the expense of making it safe for occupancy, especially if the space is only going to be used for a short duration.
Let's break the planning process down with a few starting points: 
Set the context: Understand the anticipated use of each new location - merging art department vision, construction needs, and potential remediation requirements.
Think about expected versus actual schedules – overcoming hurdles from assessment to remedy implementation.
Review existing property records, if available – the landlord may not have them, and records may be incomplete or untrustworthy.
Determine the composition of the production cast and crew. The presence of children or other sensitive populations can impact recommended use and remedial strategies.
Find out how long you will be there. Duration of subject property use should be taken into consideration when some type of environmental remedy is recommended and may vary based upon what is allowed under local regulations.
Determine if you need to establish a contract with a property owner. Carefully check to see if there are limitations that specify the extent to which a building can be altered.
A few other special considerations may be needed for structures of historical significance and how to manage them – this includes pre-assessment communication, contracting, and local preservation requirements.
Where to go Next 
Now that you've thought about these pre-production logistics, it's time to plan a course of action to ensure your designated filming space is safe and ready to go!
Environmental testing, structural engineering evaluations, and other steps may be needed to create a safe production environment. If contamination is present, some level of remediation may be necessary – and it's never fast AND cheap.
Make sure you are comfortable with walking away from the "perfect film location" if the time/costs to make the space safe don't fit into your budget. It's better to walk away and find an alternate space versus putting people at risk.
And remember, production safety isn't just for what we see on camera.
Backstage holding areas, food handling, and talent trailers all need to be accounted for. For longer-duration productions, an often-overlooked consideration is the production office space – the backstage offices which support the on-location process. These spaces are often leased on a short-term basis and may not have been designed for use as permanent office occupancy.
Concerns often arise regarding HVAC functionality, mold, drinking water contaminants, and other building toxins that may be present; this can make for some tense landlord negotiations and uncomfortable production teams if not carefully assessed and addressed ahead of time.
Roll the Credits 
Yes, this is a lot to think about! That's why it's key to make sure your production team has the right resources in place to support environmental, health, and safety considerations during planning, prep, filming, and tear-down.
A complex set of regulations (federal, state, and maybe even local, depending on where you are!) applies to each step in the process. Permits, training, contracts for specialty vendors, and additional onsite support may be needed to help you execute your dream production – even if it is only for a short, in-house training video.
Don't sell production safety short. Reach out to Antea Group and our Event and Production EHS Support team to get your film production process started the safe way.