Domtar's Paper-Based Solutions Bring Variety, Creativity to Self-Isolation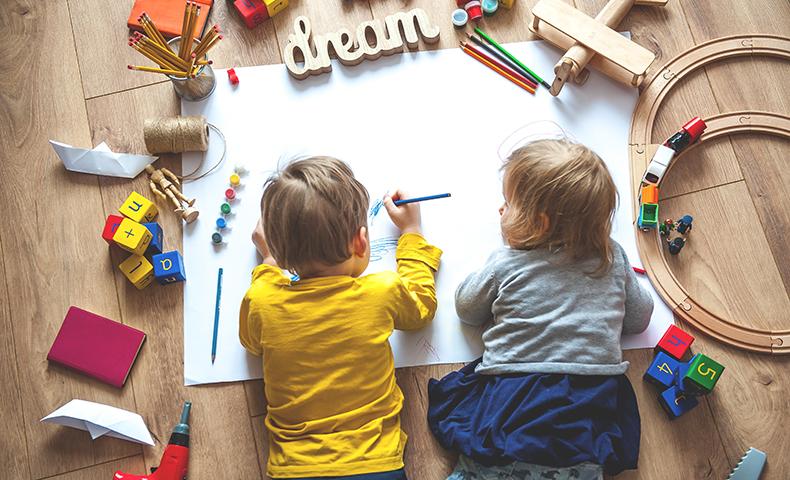 Have your kids spent their days during quarantine glued to the TV or tablet? Have you "finished Netflix?" If so, it might be time to unplug and turn to paper-based solutions for enhanced productivity and entertainment.
While the global COVID-19 pandemic has most of us at home, self-isolating with our families while juggling work, distance learning and family entertainment, it might be easy to use screen time to help fill the void left by canceled plans.
Of course, screens are necessary while working and learning from home, but paper-based solutions offer a timeless approach to education, entertainment and productivity and a welcome change of pace, especially when your family needs a digital detox.
In fact, they can even be good for your health. Using paper to work and learn offers many cognitive benefits, such as increased language skills, enhanced mental development and improved memory. And when the work is done, paper-based solutions can help you be more present with your partner and family, and more mindful of your own well-being.
"There is a growing body of research that shows students understand and retain concepts better when they read about them on paper. Right now, especially, it's important for kids and parents to remember to incorporate paper as an important tool in daily activities and learning," says Mary Anne Hansan, president of the Paper and Packaging  Board.
With that said, we invite you to turn off your TV, close your laptop, put down your phone and try using paper to give yourself a much-needed break from technology.
Consider these paper-based solutions for:
Family Time
Personal Time
Pick up a book — Take a break from digital entertainment by reaching for a book instead of the remote control. Take the pledge to read 15 Pages a day, and track your progress toward creating a new reading habit.
Be creative with adult coloring books — Need a creative outlet or a more enjoyable way to relieve stress? Try adult coloring books. Research shows that coloring reduces stress by activating both the left (analytical) and the right (creative) sides of the brain.
Start a journal — Writing with pen and paper is good for your brain and your soul. Studies show that people who keep a journal experience mental and emotional benefits.
Practice mindfulness — Use paper to be more mindful using these techniques.
Productivity
When the world returns to a new normal and you find yourself back in the office and balancing work, family, school schedules, sports and other activities, keep a few of these paper-based solutions in your life for enhanced productivity, learning and entertainment.