Domtar's Evolution Means Increased Viability for Forestry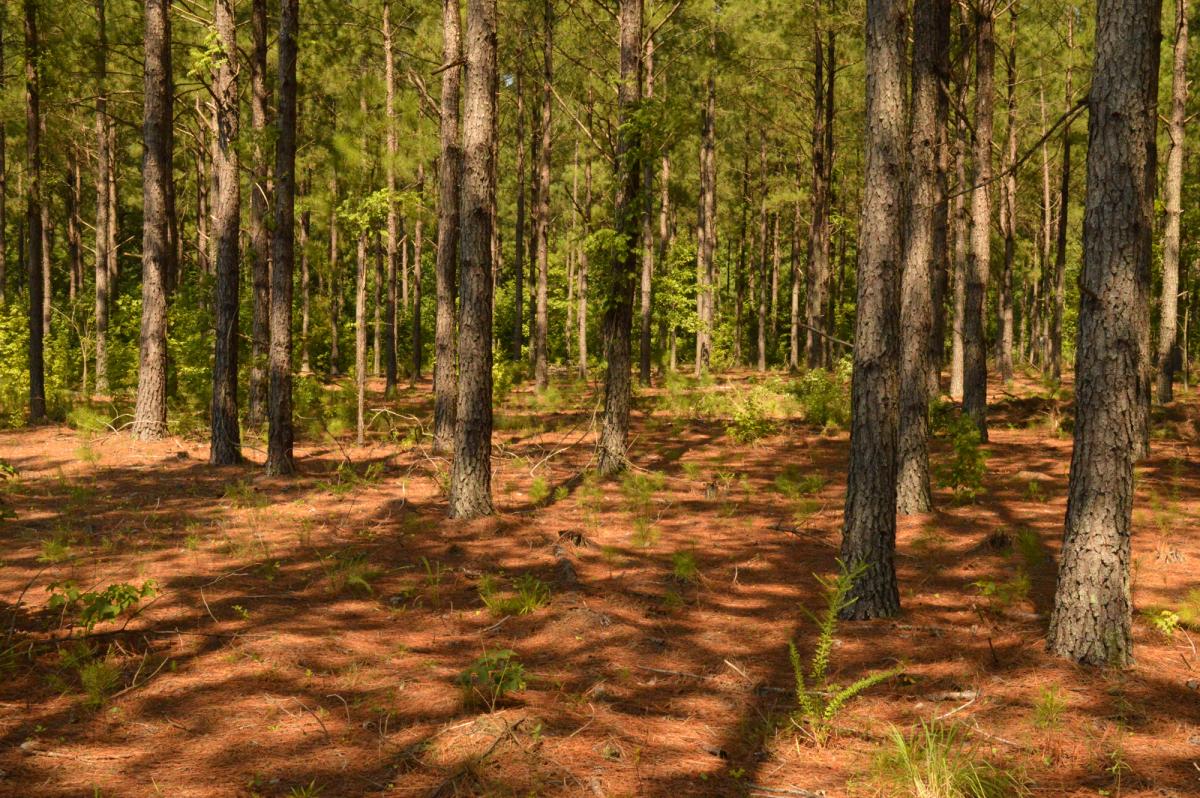 Sources of sustainable wood fiber like this certified pine plantation provide Domtar with ways to play a part in the transition to a bio-based economy.
It's an exciting time to be at Domtar and a member of the forestry community, Domtar Pulp & Paper President Mike Garcia said recently while speaking to a group of landowners and foresters at the South Carolina Forestry Association's annual meeting.
Garcia noted that as the world shifts from a fossil fuel-based economy to a bio-based economy, there's more potential for trees to change the world than ever before. Domtar's efforts in developing innovative ways to use trees more efficiently is good news for everyone, he said, because it means creating hundreds of thousands of rural jobs, increasing the number of trees on the planet, reducing CO2 emissions, and reducing the amount of harmful plastics getting into landfills and oceans.
Domtar is continually positioning itself for the future, Garcia said, and recent declines in communication paper demand due to the rise of the digital media has prompted the company to find new and innovative ways to take full advantage of its assets and supply chain. An exciting and crucial portion of this strategy lies in the opportunities the company's biomaterials team is exploring regarding new ways to use biomass.
Garcia said Domtar is uniquely positioned to lead the shift from a fossil fuel-based economy to a bio-based economy thanks to its unprecedented access to trees, which are the largest and most renewable alternative to fossil fuels on the planet. In addition, the company has the ability and expertise to do more with them than just make pulp and paper. Today, Domtar can develop biodegradable alternatives to almost any material or chemical made with fossil fuels. Using trees as a feedstock, Domtar can do in about 48 to 72 hours what it takes Mother Nature millions of years to do.
Because managing forests responsibly requires a lot of commitment, landowners need to be assured of a defined value for the wood, Garcia said. However, he's confident the innovative products and technology Domtar is developing every day are going to create more reasons for land owners to maintain their forests. As demand for bio-based alternative products takes off, he said strong partnerships with foresters and landowners are going to crucial to ensuring the company continues to have access a reliable fiber basket, which, in essence, will also be crucial to growing the forestry industry.
Therefore, Garcia concluded, the same things that make it an exciting time to be at Domtar are the same things that make it an exciting time to be a member of the forestry industry.
For more inspiring stories about Domtar's sustainability efforts, please visit the Domtar Newsroom.