Domtar Sustainability: Simple Idea. Big Savings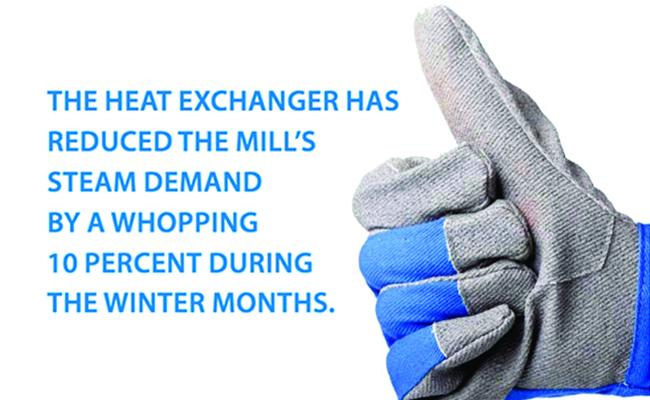 Domtar 2017 Sustainability Report
How do you heat more with less? Reuse the heat you have.
That is what our Rothschild, Wisconsin, mill did by installing a heat exchanger to warm incoming process water with outgoing process water. The idea is simple. Instead of being lost to the wastewater treatment plant, some of the heat from the outgoing water is captured and sent back into the mill.
THE HEAT EXCHANGER HAS REDUCED THE MILL'S STEAM DEMAND BY A WHOPPING 10 PERCENT DURING THE WINTER MONTHS.
Considering Wisconsin winters extend from October to April, that is a lot of steam! In fact, the mill no longer needs a supplemental boiler to operate in the winter.
This project is just one example of the opportunities to reduce energy use identified in comprehensive energy audits conducted at all of our pulp and paper mills.                       
###
Domtar's 2017 Sustainability Report details the company's endeavor to take a longer term view of creating and preserving value for our shareholders, customers, employees and communities.  For more inspiring stories about Domtar's sustainability efforts, visit the Domtar Newsroom. To view the full 2017 Sustainability Report click here.