Domtar Sustainability: Managing Our Byproducts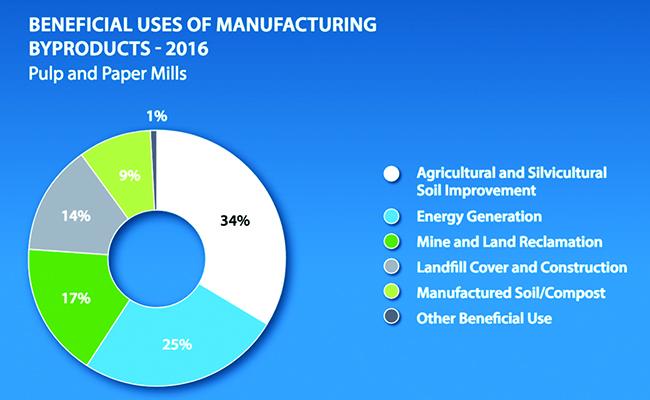 Domtar 2017 Sustainability Report
Our manufacturing processes generate byproducts that were historically viewed as "waste" and sent to landfills. We are increasingly monetizing the value in these byproducts and envision a future with virtually zero waste going to landfills. The benefits are both environmental and economic.
Our first step is to not generate "waste" to begin with. Through our continuous improvement initiatives and engineering innovations, we are turning more of the materials we handle into saleable products. '
Our progress in diverting materials from landfills has accelerated in the past few years, driven by a more consistent, disciplined, company-wide approach to defining, measuring and reporting byproduct streams. We are intent on promoting a culture of sharing and replicating best practices across our manufacturing facilities to build on our success.  
###
Domtar's 2017 Sustainability Report details the company's endeavor to take a longer term view of creating and preserving value for our shareholders, customers, employees and communities.  For more inspiring stories about Domtar's sustainability efforts, visit the Domtar Newsroom. To view the full 2017 Sustainability Report click here.
Contact:
Dan Persica, Sustainability Communications Manager +1 (803) 802-8067
daniel.persica@domtar.com