Domtar Sustainability: Ensuring Top Quality From Pulp to End Product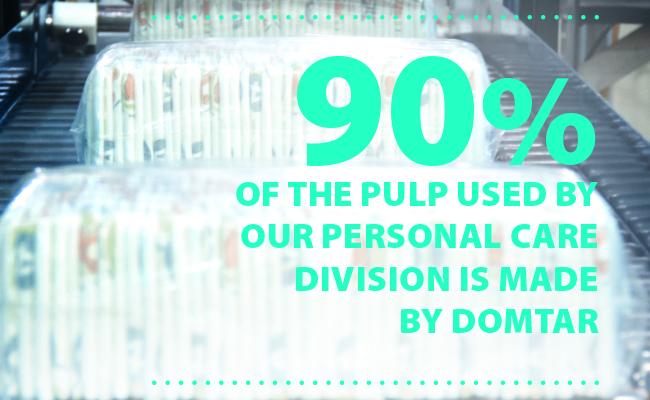 Domtar 2017 Sustainability Report
People may look at our products and wonder what baby diapers and copy paper have in common.
The answer is the core of our business —sustainably sourced wood fiber. It is at the heart of our paper products, and in the case of our personal care products, it literally makes up the absorbent core.
Wood fiber, in the form of fluff pulp, provides space for and quickly absorbs liquid, helping prevent leaks while keeping users dry.
It begins with loblolly pines, which are grown in abundance around our mills in Ashdown, Arkansas, and Plymouth, North Carolina. The loblolly pine's unique fiber qualities—unmatched wet strength, absorbency and wicking—make it the most desirable wood fiber in the world for manufacturing fluff pulp.
This fiber, and the fluff pulp Domtar makes from it, connects our two business divisions. It also ensures top-quality, sustainably sourced pulp for all of our customers and enables Domtar to innovate products at a fast pace.             
With Personal Care as their first customer, our pulp mills receive immediate feedback on the fluff pulp being produced. And our research and development teams can move new absorbent fiber ideas rapidly into production.
As customers are seeking thinner products, our facility in Jesup, Georgia, responds by using Domtar's pulp to make innovative cores that are thin, yet highly absorbent.
Through collaboration and innovation, Domtar continues to lead the way in creating products that enhance dignity, health and comfort.       
###
Domtar's 2017 Sustainability Report details the company's endeavor to take a longer term view of creating and preserving value for our shareholders, customers, employees and communities.  For more inspiring stories about Domtar's sustainability efforts, visit the Domtar Newsroom. To view the full 2017 Sustainability Report click here.