Domtar Sustainability: A Brighter (and Cooler) Future in Jesup
Domtar Sustainability: A Brighter (and Cooler) Future in Jesup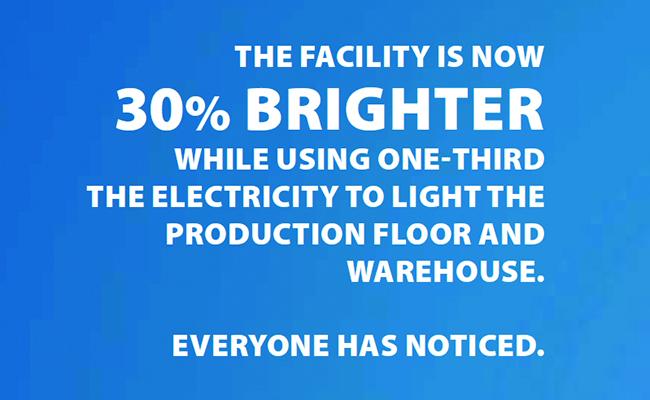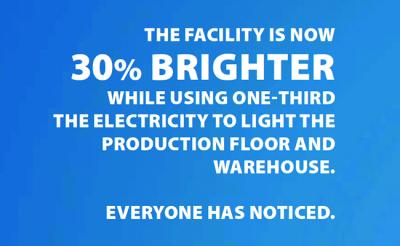 Thursday, October 19, 2017 - 9:15am
Colleagues at our personal care facility in Jesup, Georgia, are seeing their work in a different light.
That is because the facility upgraded to light-emitting diode (LED) bulbs and can now turn on all of the lights at the same time. The previous metal halide lighting gave off so much heat that only half the fixtures could be on at any given time.
"It's a lot brighter and cooler, which is impressive considering we added a production line that generates a good deal of heat," said Kim Sumner, the facility's director of operations and development. "The new LED lights also come on much more quickly than the metal halides after a power outage, resulting in less downtime on our equipment and improved safety for our employees."
The facility is also looking forward to a reduced environmental footprint and electricity bill, especially during the hot Georgia summers.
###
Domtar's 2017 Sustainability Report details the company's endeavor to take a longer term view of creating and preserving value for our shareholders, customers, employees and communities.  For more inspiring stories about Domtar's sustainability efforts, visit the Domtar Newsroom. To view the full 2017 Sustainability Report click here.