Diversity & Inclusion at IFF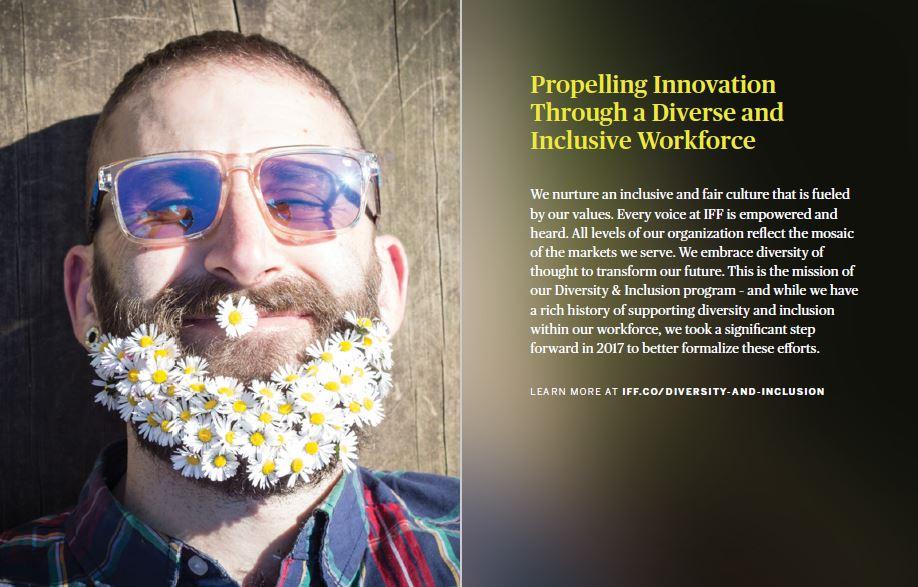 A spread from our 2017 Sustainability Report, "Leading Positive Transformational Changes"
"Diversity and inclusion (D&I) are imperative to our continued success. We are dedicated to nurturing a truly inclusive, fair culture, built on a legacy of pioneering firsts that pursues new frontiers to explore. Our new Diversity & Inclusion program recognizes and accelerates our journey to full inclusiveness and inspires us to lead transformational change from within.
That's why celebrating diversity is one of the Positive Principles that is central to IFF's sustainability strategy. And while we have a rich history of supporting diversity and inclusion within our workforce, we took a significant step forward in 2017 to better organize and formalize our efforts."
For more on Diversity & Inclusion at IFF, read the "Our People" section of our 2017 Sustainability Report, available via the link below.