Demystifying Water Circularity and the Energy/Water Nexus: Strategies for Sustainable Resource Management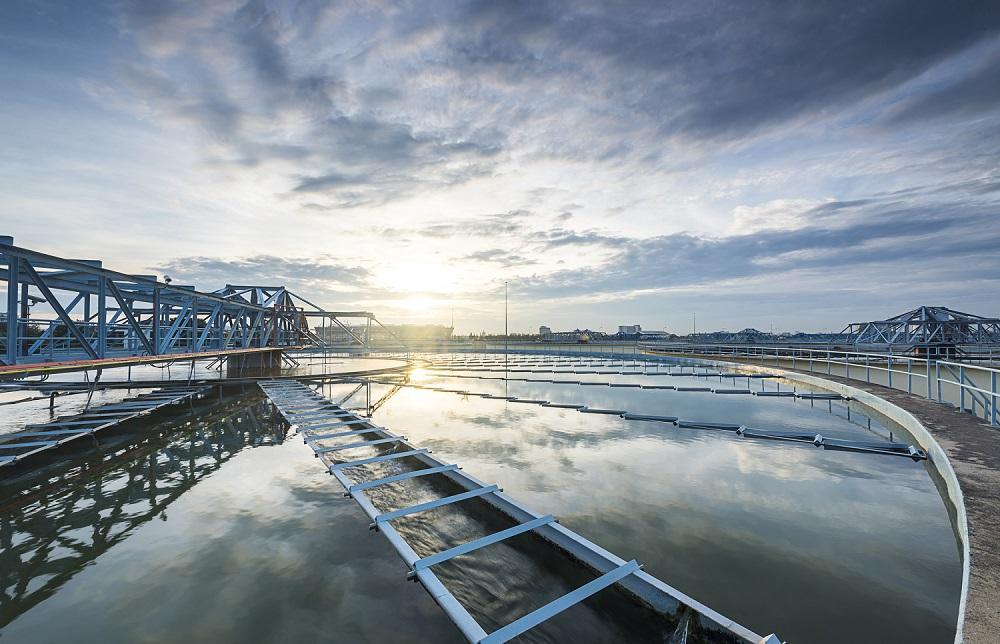 May 26, 2023 /3BL Media/ - Unlock the secrets of water circularity and the energy/water nexus in our upcoming webinar. Our primary goal is to demystify these essential concepts, ensuring clarity and understanding.
Join our esteemed panelists as they provide valuable insights and practical examples. First, we have PepsiCo, a renowned industry expert in implementing circular solutions, sharing their firsthand experiences. Next, the World Business Council for Sustainable Development (WBCSD) will introduce a powerful tool that helps organizations understand the impact of their wastewater on the change in the state of nature, a crucial step in building a credible water stewardship strategy and applying Science Based Targets for Nature. Lastly, we'll explore the fascinating relationship between energy and water in data centers with Amazon Web Services (AWS). AWS will highlight the water dependency of our energy systems and illustrate how improving efficiency in one area can lead to improvements in the other. Don't miss this illuminating webinar that aims to demystify water circularity and the energy/water nexus, providing you with valuable insights and understanding.
Panelist 1- Circularity: PepsiCo is identifying water circularity opportunities from multiple perspectives - efficiency and availability. Before projects are undertaken, a comprehensive risk assessment is completed, and key internal (plant level) and external (community and municipal) stakeholders are identified. Quality controls are the highest priority with every reuse project, and multiple test assurances are conducted to establish and maintain confidence in applications utilizing reused water.
Panelist 2- Wastewater Considerations: WBCSD recently launched the Wastewater Impact Assessment Tool, to help businesses improve water quality and water availability while minimizing GHG emissions from wastewater management operations. The tool enables site-level assessment on the change in the status of nature and guides water users toward impact-driven action. Together with Wastewater Impact Guidance, these tools will help businesses assess and identify high-impact locations for action and prepare them for the water quality methods associated with the forthcoming SBTs for nature.
Panelist 3- Energy/Water Nexus: The Global Lead for Water Sustainability at Amazon Web Services (AWS) will provide valuable insights into their efficient data center operations. AWS announced for the first time their global water use efficiency (WUE) in 2021 and is setting the standard for water efficiency among cloud providers with a WUE of 0.25 liters of water per kilowatt-hour. They will also discuss AWS' commitment to becoming water-positive (water+) by 2030. This commitment includes regular reporting on WUE metrics, new water reuse and recycling initiatives, efforts to reduce water consumption in facilities, and advancements in water replenishment.
Please join us for "Demystifying Water Circularity and the Energy/Water Nexus: Strategies for Sustainable Resource Management," a panel hosted by Antea Group with guests from PepsiCo, World Business Council for Sustainable Development (WBCSD), and Amazon Web Services (AWS) on June 21st, 11 AM ET to learn more about water circularity and the energy/water nexus!
About Antea Group
Antea®Group is an environment, health, safety, and sustainability consulting firm. By combining strategic thinking with technical expertise, we do more than effectively solve client challenges; we deliver sustainable results for a better future. We work in partnership with and advise many of the world's most sustainable companies to address ESG-business challenges in a way that fits their pace and unique objectives. Our consultants equip organizations to better understand threats, capture opportunities and find their position of strength. Lastly, we maintain a global perspective on ESG issues through not only our work with multinational clients, but also through our sister organizations in Europe, Asia, and Latin America and as a founding member of the Inogen Alliance. Learn more at us.anteagroup.com.