Defense News Elevates Booz Allen Hamilton to #17 on its Top 100 List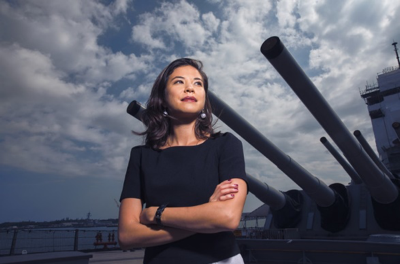 Booz Allen Hamilton has ranked #17 on Defense News' annual Top 100 list of defense contractors, climbing five spots from last year. This list provides a snapshot of the key players who are dominating in the defense space.
Booz Allen Global Defense Group Lead Karen Dahut said of the recognition, "We are honored to be recognized by Defense News as a top global defense company. For 104 years, Booz Allen has worked side-by-side with our defense clients to support the needs of our warfighters and protect them against ever-changing threats. We are proud to combine our expertise in engineering, strategy, and cyber security with cutting-edge technologies to help our clients serve the nation."
To create the list, Defense News requested submissions from defense companies who provided services to the government over the course of the previous calendar year or fiscal year. Respondents were asked to share defense revenue garnered from their military, intelligence and homeland security efforts.
To read more about the Defense News Top 100 list click here.
To learn more about how Booz Allen is creating innovative solutions to support the nation's most critical missions, click here.