A Decarbonization Journey With Neiman Marcus Group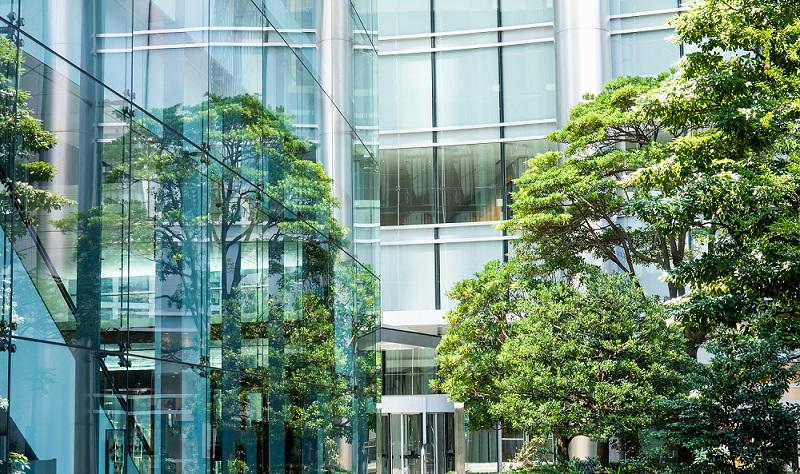 As the world transitions to a low-carbon economy, retailers are often caught between rising customer demand for sustainability and a lack of operational control of emissions in their value chain. Despite these constraints, some retailers are finding ways to manage company growth and start down a path of decarbonization. In fact, for most retailers, there are no technological barriers to achieving net-zero emissions across scope 1 and 2 emissions, as renewable energy, heat pumps, and electric vehicles all provide clear pathways to eliminating emissions.
Neiman Marcus Group (NMG), a luxury brand multiline retailer, recently launched its first ESG strategy, which addresses climate and advances the overall sustainability of the retail segment. In 2021, NMG started its climate journey by completing a scope 1 and 2 greenhouse gas (GHG) emissions inventory and a scope 3 emissions screening. This work set the stage for NMG to establish science-based targets, develop a low-carbon transition plan, and publish its progress through CDP Climate and other investor-grade disclosures.
Four Key Milestones from Neiman Marcus Group's Decarbonization Journey:
1. NMG and Antea Group work together to calculate NMG's scope 1, 2, and 3 emissions, which leads to a transparent, robust, and fully auditable inventory aligned with the WRI GHG Protocol and reveals key insights into emissions hot spots. NMG's scope 1 and 2 emissions inventory included emissions associated with purchased electricity, natural gas, refrigerants, and vehicle fuel usage at all NMG facilities, while scope 3 calculations and estimates spanned all 15 scope 3 categories with a focus on purchased goods and services. Through the inventory process, NMG identified that purchased electricity was contributing nearly 90% of scope 1 and 2 emissions as disclosed in their 2021 ESG report. The scope 3 calculations showed that purchased goods and services comprised an important portion of value chain emissions.
2. NMG sets decarbonizing its electrical footprint as a top priority. As a large retailer with a variety of facilities, NMG now recognizes that purchased electricity makes up the vast majority of their scope 1 and 2 emissions. With this understanding, decarbonizing NMG's electricity has become a top priority to achieve substantial emission reductions across its footprint. To accomplish these goals, NMG's facilities team is working to develop a strategy to reduce the overall electrical footprint and implement renewable energy technologies across the portfolio.
3. Using the knowledge gained from the inventory analysis, and with the help of Antea Group, NMG develops a renewable energy strategy. Equipped with this knowledge, NMG developed an energy strategy focused on improving energy efficiency while incorporating renewable energy credits and investigating other renewable energy options to reduce carbon emissions. NMG has joined RE100, committing to 100% renewable electricity across its entire global operations by 2030. By implementing this strategy, NMG has already reduced scope 1 and 2 emissions by 31% in 2021 compared to its 2019 baseline. Using the low-carbon transition plan, NMG has established emission reduction goals that are ambitious but feasible for the business and will help advance a global transition to a low-carbon economy.
4. NMG works to engage suppliers. Antea Group's calculations identified purchased goods and services and downstream transportation and logistics as the two largest categories of scope 3 emissions. NMG is currently developing a plan to engage suppliers in these two categories leveraging tools like SME Climate Hub and US EPA's SmartWay program.
A Sustainable Future
In gaining a better understanding of the company's overall GHG footprint, NMG has directed its attention to areas with the greatest opportunity for carbon emissions reductions. As NMG works to reduce emissions, they are already looking to the future at what more they can do to become a leader in the luxury retail space through the transition to a low-carbon business model. Their dedication to sustainability is being proven through the setting of aggressive targets and through implementing a variety of actions that progress their business towards a sustainable future while working towards increasing revenue from sustainable and ethical products.
For help getting started on your own decarbonization journey, connect with our Climate Change Advisory team.
About Antea Group
Antea®Group is an environment, health, safety, and sustainability consulting firm. By combining strategic thinking with technical expertise, we do more than effectively solve client challenges; we deliver sustainable results for a better future. We work in partnership with and advise many of the world's most sustainable companies to address ESG-business challenges in a way that fits their pace and unique objectives. Our consultants equip organizations to better understand threats, capture opportunities and find their position of strength. Lastly, we maintain a global perspective on ESG issues through not only our work with multinational clients, but also through our sister organizations in Europe, Asia, and Latin America and as a founding member of the Inogen Alliance. Learn more at us.anteagroup.com.