Cummins TEC Opens Second Training Program in Nigeria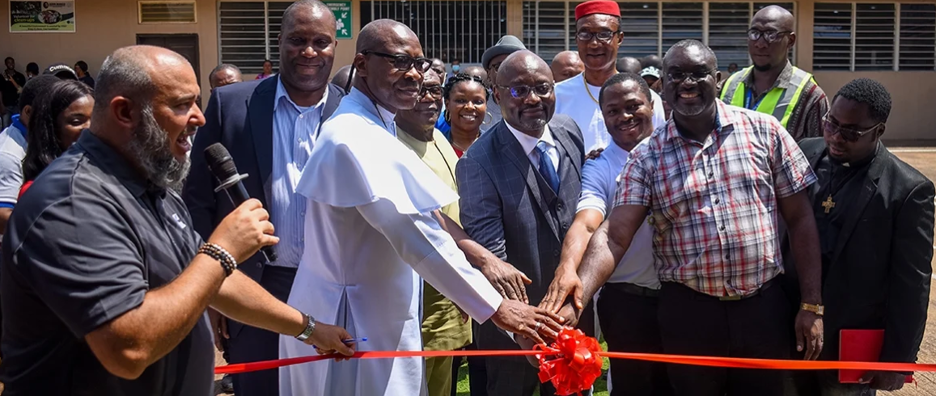 A second Cummins TEC technical training program opened in Nigeria in 2022.
Cummins Inc., through its Nigerian subsidiary Cummins West Africa Ltd., has launched the second phase of its technical training program in Nigeria, furthering the company's impact on education in global communities.
Cummins TEC: Technical Education for Communities, seeks to transform lives through career technical vocational education, training disadvantaged youth in employable skills that will help them gain good jobs.
Businesses around the world are experiencing a shortage of technical workers. Since 2012, Cummins has been committed to training disadvantaged youth to help fill that gap and at the same time fight poverty.
 Joining the country's first TEC location in Lagos, the John Bosco Institute of Technology, in Obosi, Anambra State, is partnering with Cummins in the global power technology leader's efforts to provide world class learning environments for students to access quality technical education.
"In an era where young people are unskilled, it is very possible to have a future generation despondent with a penchant for a life of frivolity," said Thierry Pimi, Vice President and Managing Director, Cummins Africa-Middle East Area Business Organization, speaking at the launch event for the new location.
"In a bid to ensure we grow a meaningful future generation, we need to invest using a market relevant curriculum to equip our youth with employable skills and capability to find employment or run their own businesses in the engineering space," he said.
Education is a strategic priority for Cummins' corporate responsibility efforts. Cummins TEC has expanded to 27 locations around the world. To date, the program has achieved an 83% graduation rate with more than 2,000 graduates globally. Approximately 72% of graduates gained employment within six months.
A scholarship beneficiary of the John Bosco Institute of Technology, Anastasia Ukamaka, says there is an urgent need for more females to have access to such opportunities.
"Cummins TEC has provided me with an invaluable technical skillset," Ukamaka said. "I am looking forward to being able to make an impact with what I have learned, and I look forward to more women having a similar opportunity to enhance their technical knowledge."
END