Cummins Inc. Plant Commits to Reducing Wastewater Through Reverse Osmosis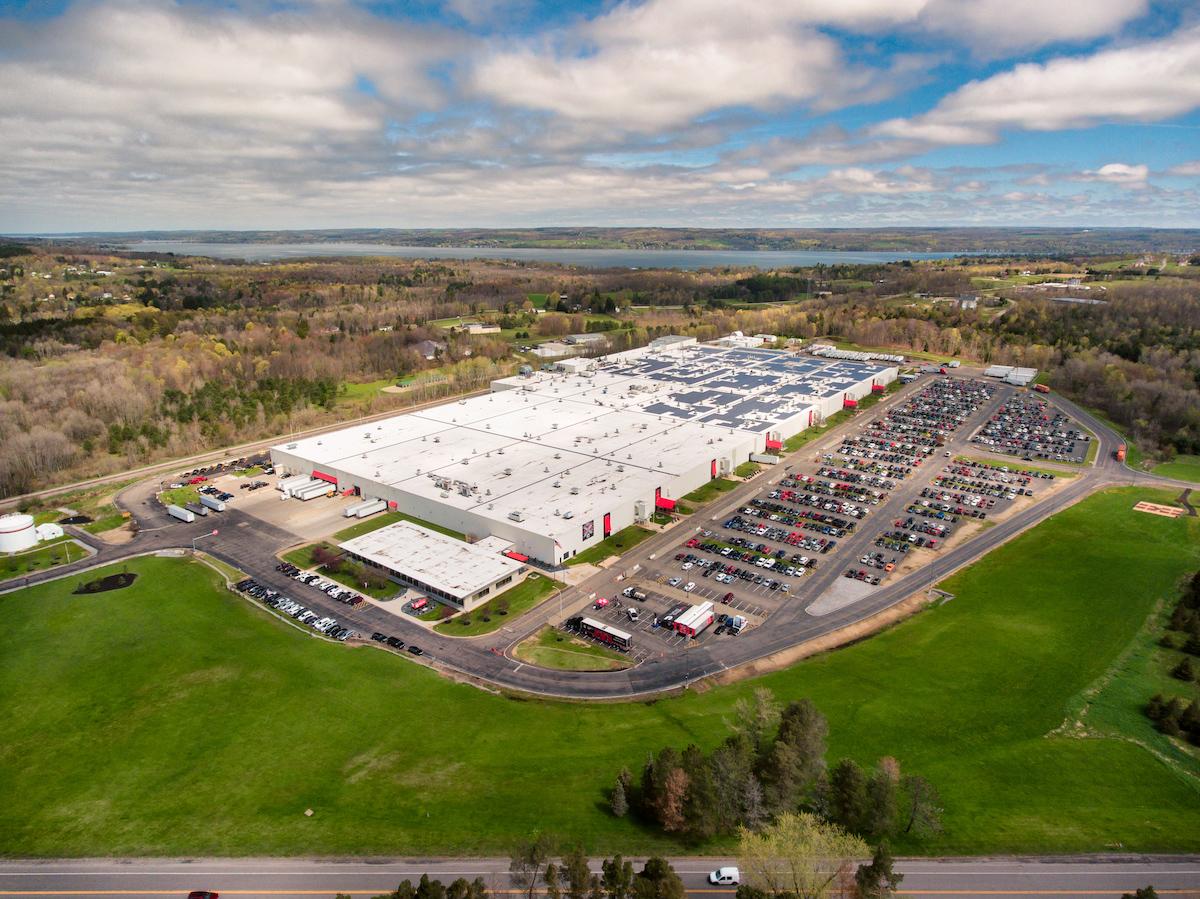 Cummins' Jamestown Engine Plant is located in Western New York.
Jamestown Engine Plant commits to reducing water waste through reverse osmosis | Cummins Inc.
The Cummins Inc. Jamestown (New York) Engine Plant wants to set the standard for plants across the U.S. as it makes progress on the company's goal of having a net positive impact on local communities.
Part of Cummins' PLANET 2050 environmental sustainability strategy is the 2030 goal to reduce absolute water consumption in facilities and operations by 30%. Plants like Cummins Mid-Range Engine Plant in Columbus, Indiana, for example, have removed their 6.7 turbo diesel engine coating process to help reduce their water consumption.
Sustainability leaders at Jamestown, however, hope to achieve this goal by eliminating 100% of potable water for irrigation, and reusing 100% of fire sprinkler test water and 100% of treated wastewater. Recycling and reusing wastewater through the science of reverse osmosis will be one of the largest initiatives in plant history.
Reverse osmosis is a technology that separates potable water from the outgoing waste streams by removing contaminants. This process is a major water-saver at the plant. 
In 2022, the plant used 16 million gallons of fresh water, a 59% reduction in total water usage since 2016. Of that 16 million gallons, approximately 8 million gallons left as wastewater to the local sewer system for treatment. The reverse osmosis system provides the potential to recycle or reuse 80% of that outgoing water, which goes a long way towards meeting Cummins' 2030 water reduction goals.
"If we want 30% to 50% water reduction at the plant, the reverse osmosis (process) is what gets us there," said the plant's Machining Director of Operations David Burlee.
This is no easy feat, as a significant amount of effort is required to maintain a reverse osmosis system at its peak efficiency. Water is extracted and reused in the deionizer water process, which removes the metals, calcium and magnesium that are normally in city water.
"City water has a lot of minerals that we need to take out. The beauty of the (reverse osmosis) system is that it removes 98% of it," Burlee said. "We don't want minerals in our water because when it evaporates, it leaves behind all that as scale – and we don't want that in our cooling systems."
Before the introduction of reverse osmosis, wastewater needed to be regenerated — a process that creates giant vats of acidic and caustic waste that requires treatment — every three or four days. Now, the water is fed into the deionizer where it can run for weeks before it needs to be regenerated, reducing the production of the acids and caustics associated with regeneration.
Today, 80% of deionized water used in the factory process is from the reverse osmosis system.
"Our plant is a case study to show that it is viable to implement green energy solutions or energy conservation measures in a workplace such as ours with heavy machine manufacturing," Burlee said.
Burlee said the more significant impact comes with long-term viability. With machinery purchases, the return on investment is usually one to two years. The return on investment for green energy solutions, however, is usually closer to eight to 10 years. 
"You're in it for the long haul. You've got to play the long game," Burlee said. "The technology fits our manufacturing profile. So as long as up-front financials can be overcome, a business can see the long-term benefits of these things."