CSX Recognized for Diversity in the Boardroom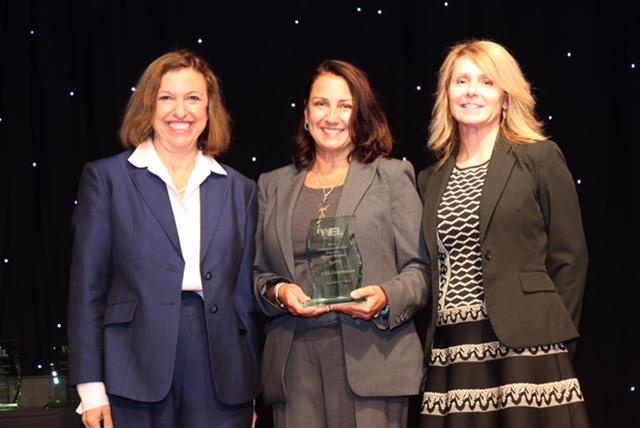 JACKSONVILLE, Fla., October 20, 2017 /3BL Media/– CSX Corporation (Nasdaq: CSX) was honored this week at the Women Executive Leadership (WEL) Florida annual Corporate Salute Event for advancing gender diversity in corporate boardrooms. WEL is a member-driven, non-profit organization dedicated to increasing the number of women serving on corporate boards and in executive suites by advocating, educating and connecting accomplished leaders.
"CSX is proud to be recognized by Women Executive Leadership for our commitment to diversity at the highest levels of our company," said Diana Sorfleet, CSX vice president and chief human resources and diversity officer. "From the boardroom and the executive team to railroaders performing essential roles across the company, we embrace and promote diversity of all types."
WEL evaluates the number of women on boards and in executive positions by analyzing Securities and Exchange Commission (SEC) filings, annual reports, proxy statements and other corporate materials. Through the Elevate Award, it honors companies that have added female executives to their board since the WEL 2014 Census.
CSX currently has three women on its board of directors: Donna M. Alvarado, founder and current president of Aguila International, a business-consulting firm; Pamela L. Carter, retired vice president of Cummins Inc. and president of Cummins Distribution Business; and Linda H. Riefler, director of MSCI, Inc., and former chairman of global research at Morgan Stanley.
"CSX believes that a diverse, highly trained and skilled workforce is essential to the long-term success of our company," said Sorfleet. "Through formal programs and a culture of inclusion, we demonstrate our belief that diversity is a driver of innovation, employee engagement and business success."
About Women Executive Leadership (WEL) Florida
Women Executive Leadership, Inc. (WEL) advocates, educates and connects accomplished women. WEL is a not-for-profit organization whose primary purpose is to increase the number of women serving on corporate boards and in the executive suite through advocating, educating and connecting accomplished leaders. WEL's membership is reflective of executive women across diverse businesses in Florida. For more information, visit www.welflorida.org.
About CSX
CSX, based in Jacksonville, Florida, is a premier transportation company.  It provides rail, intermodal and rail-to-truck transload services and solutions to customers across a broad array of markets, including energy, industrial, construction, agricultural, and consumer products.  For over 190 years, CSX has played a critical role in the nation's economic expansion and industrial development.  Its network connects every major metropolitan area in the eastern United States, where nearly two-thirds of the nation's population resides.  It also links more than 240 short-line railroads and more than 70 ocean, river and lake ports with major population centers and farming towns alike. More information about CSX Corporation and its subsidiaries is available at www.csx.com and on Facebook (http://www.facebook.com/OfficialCSX).