Building a Field of Dreams for a Neighborhood in Need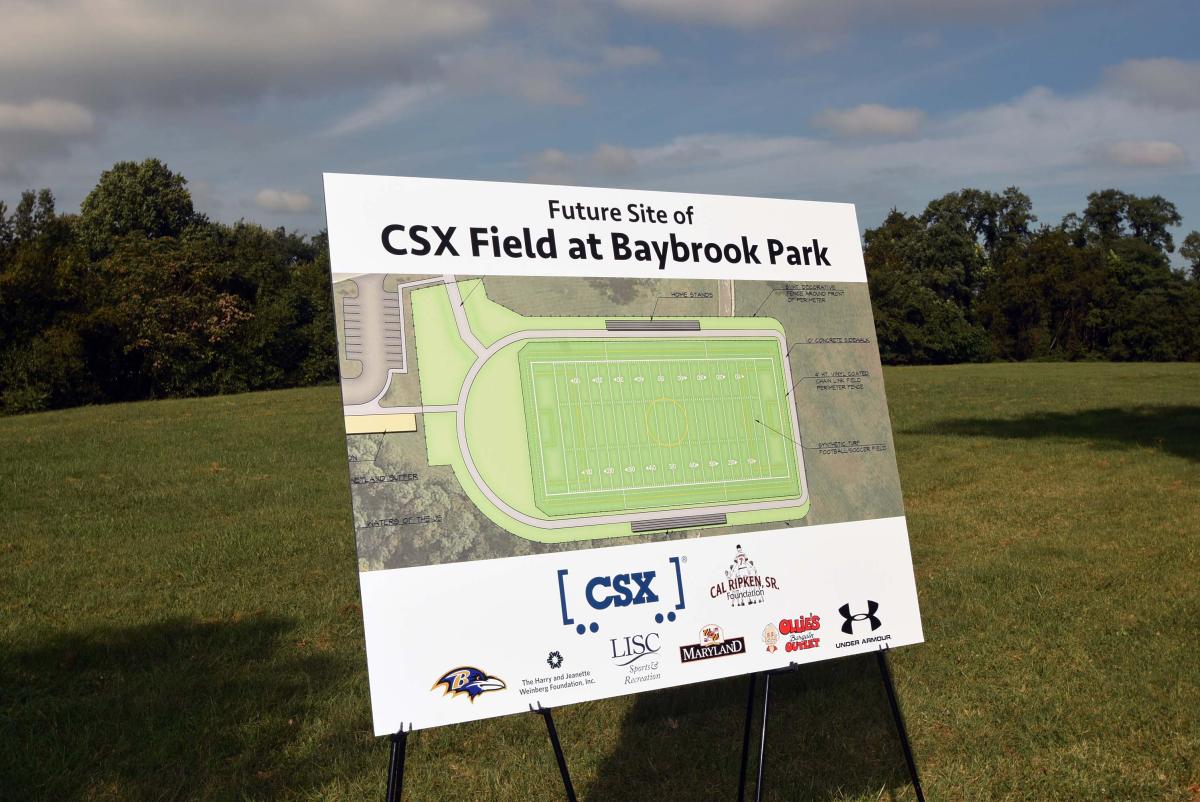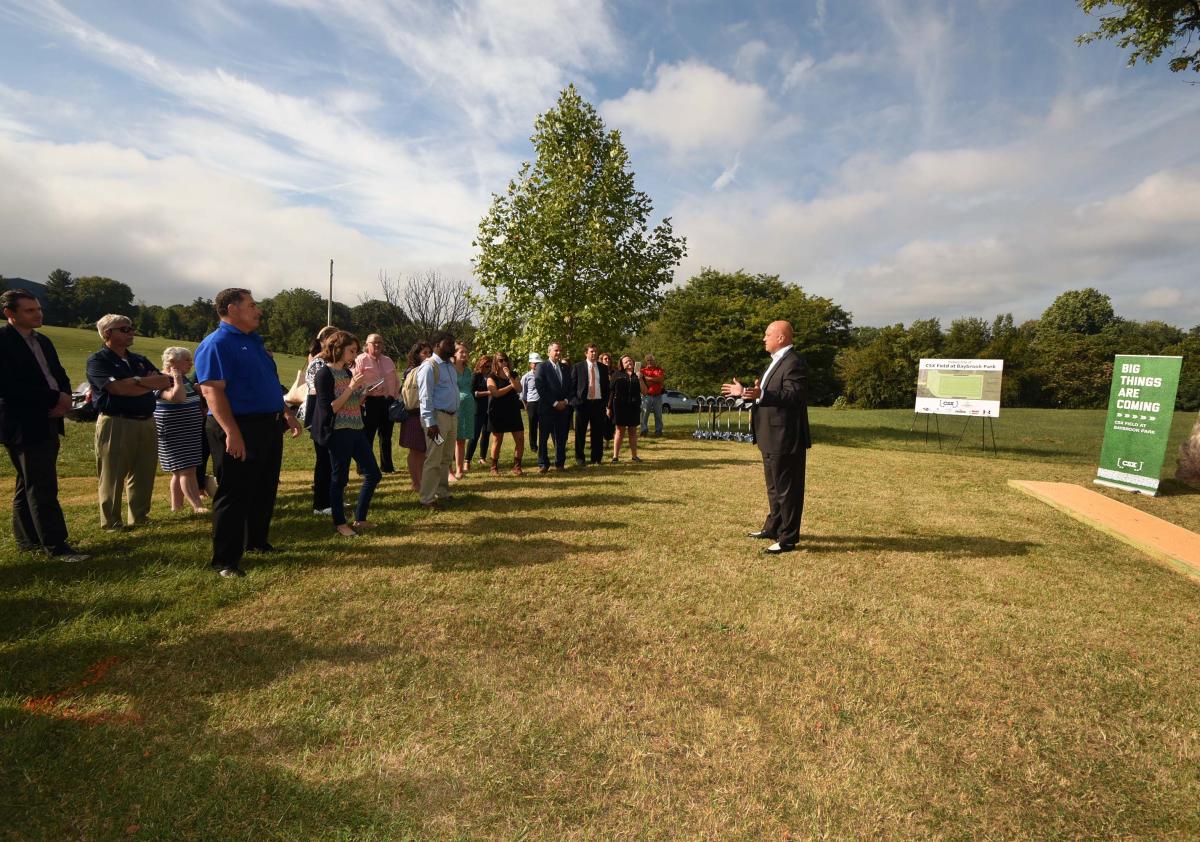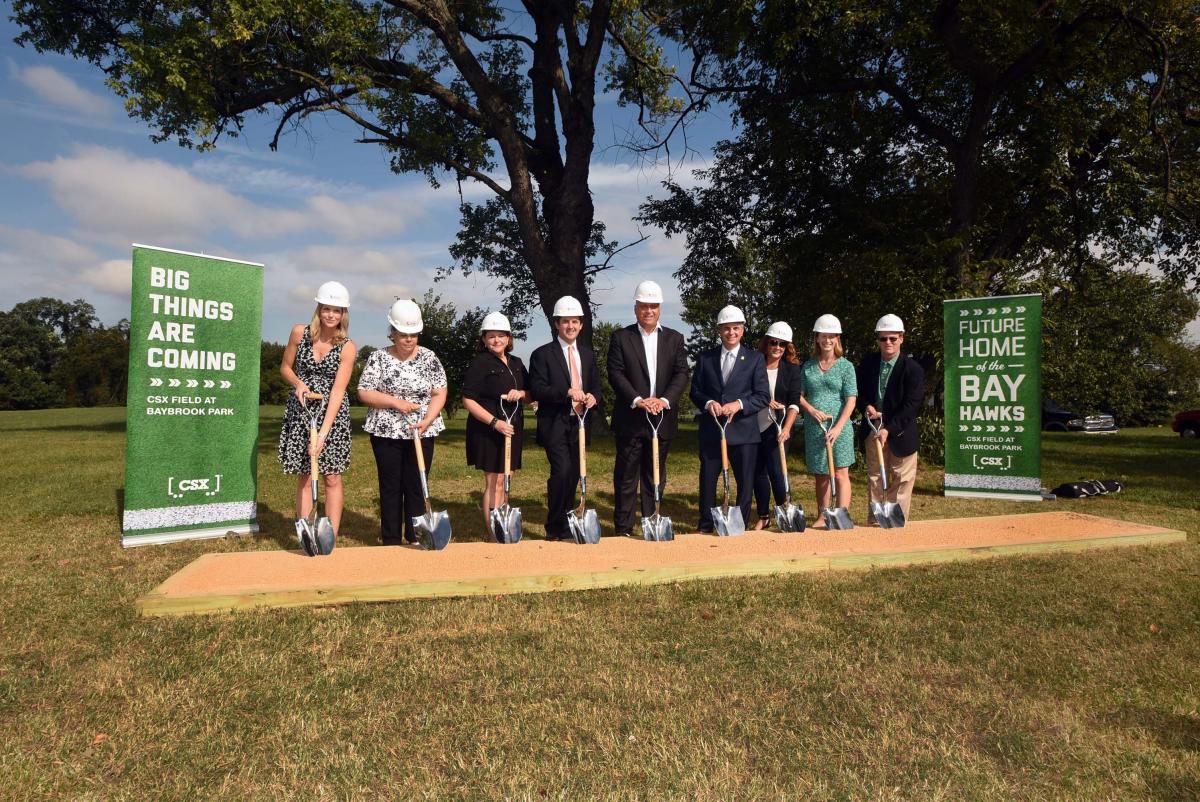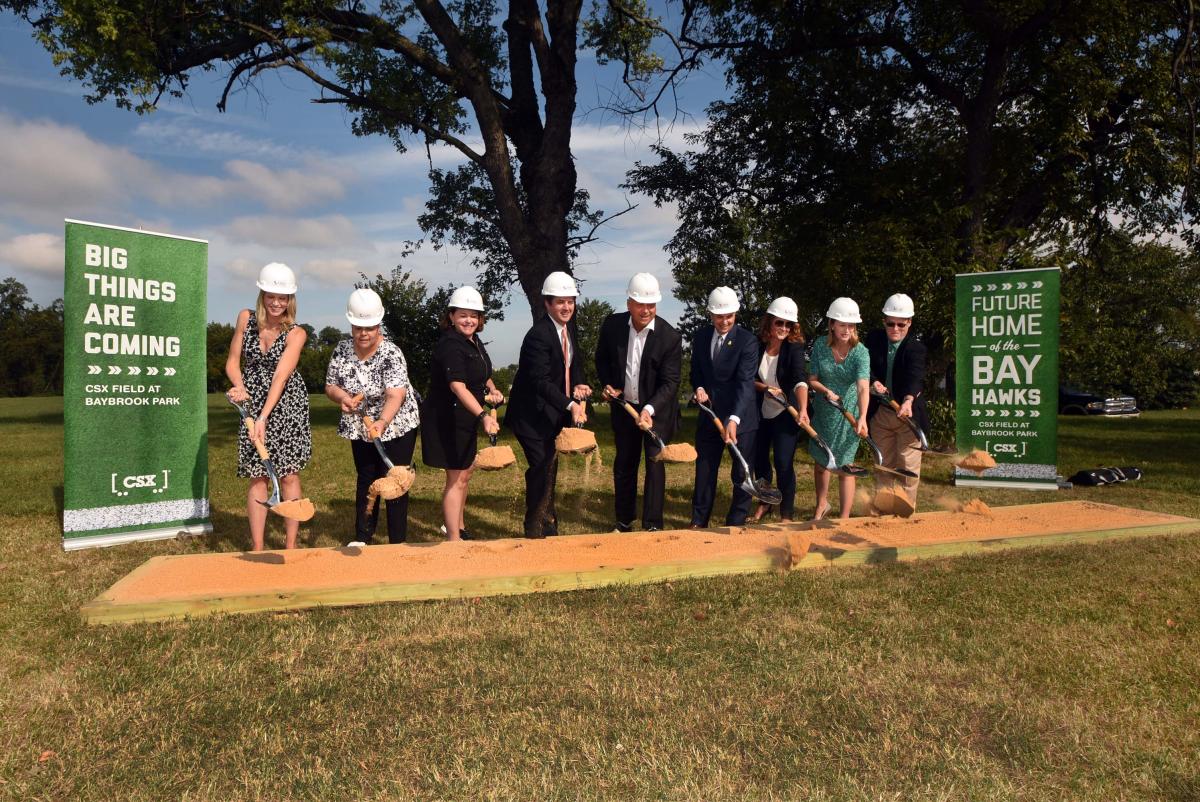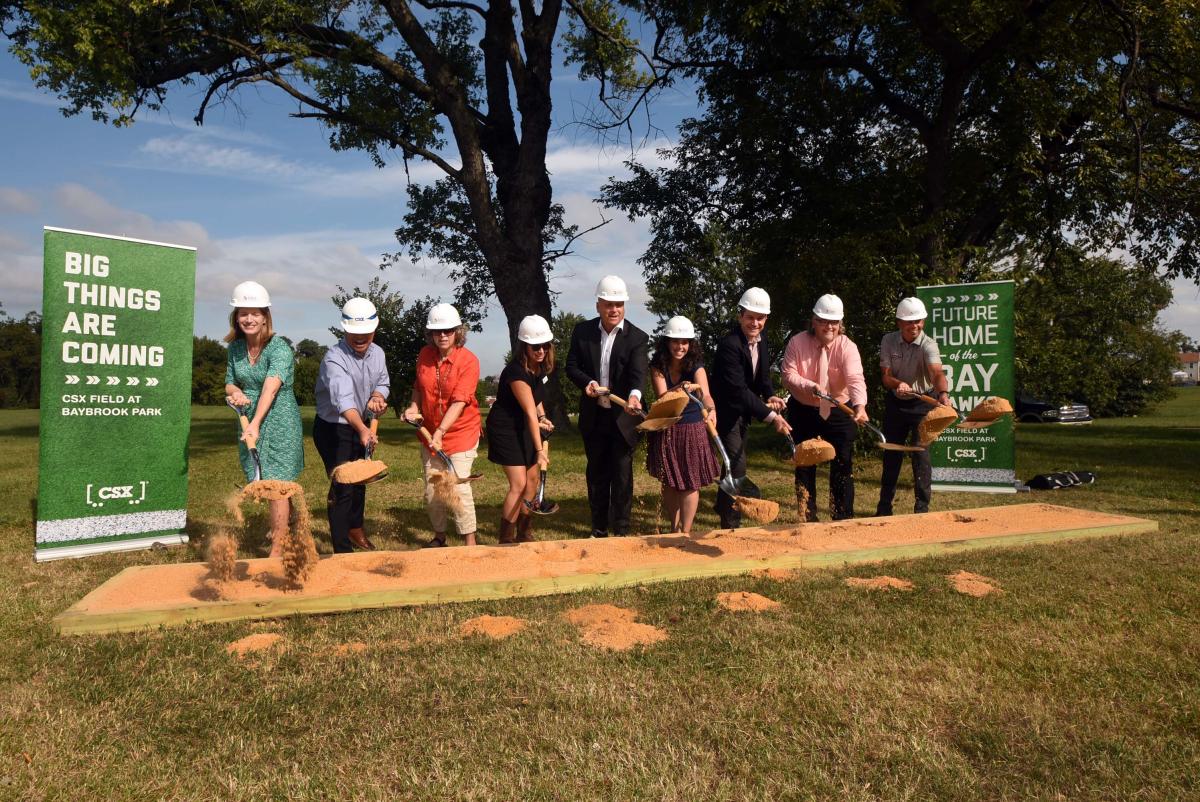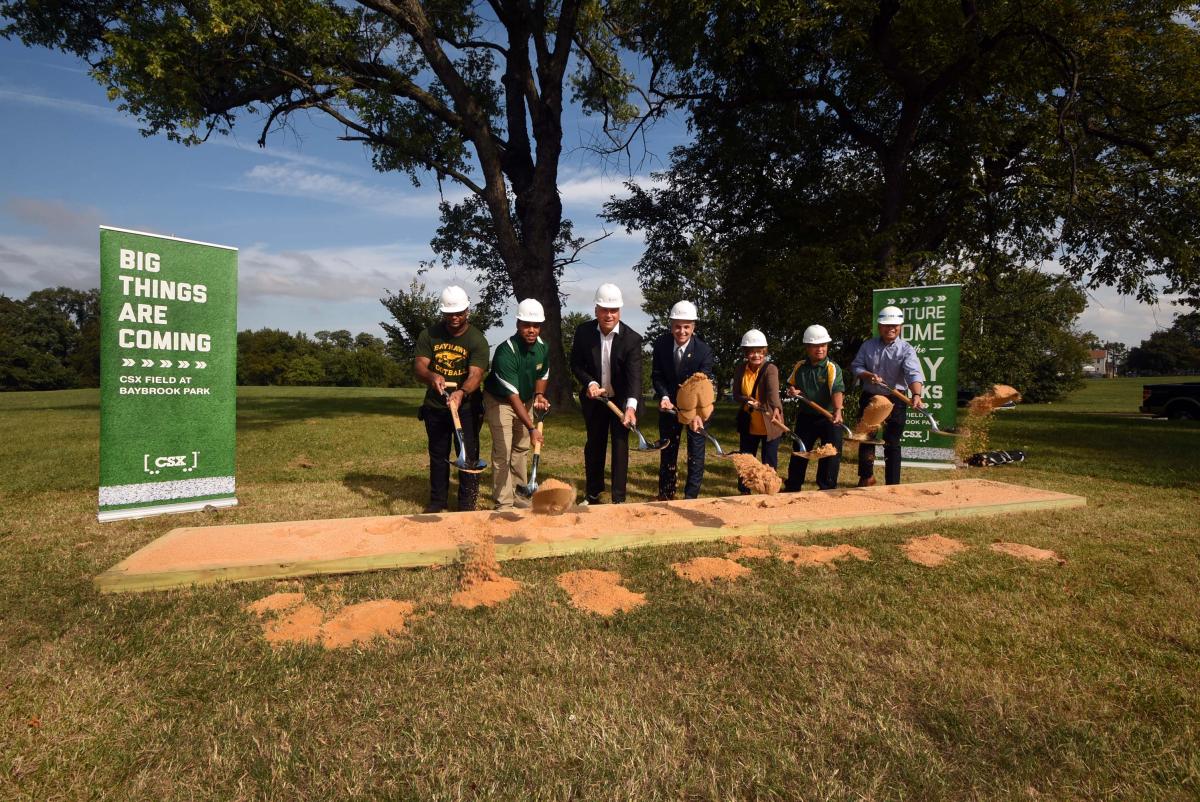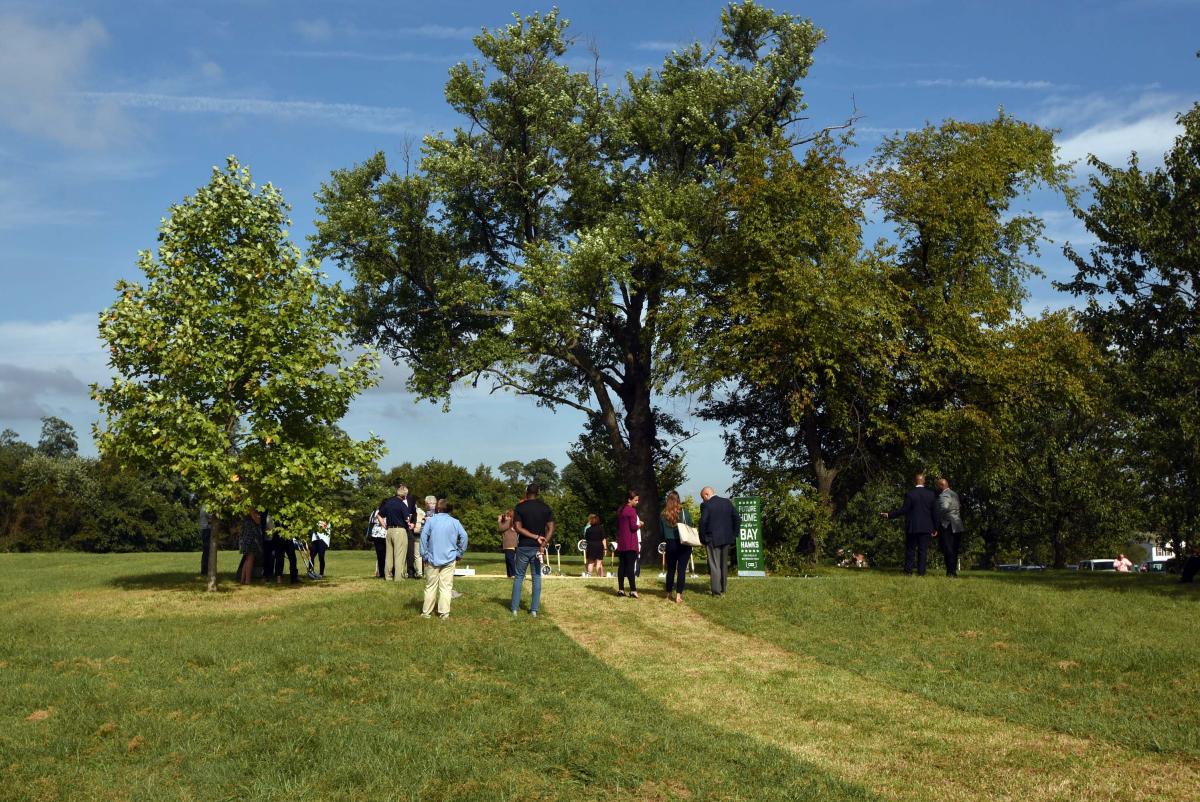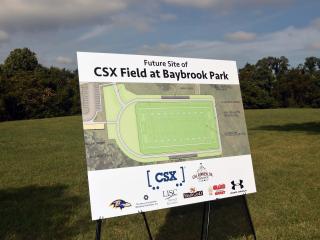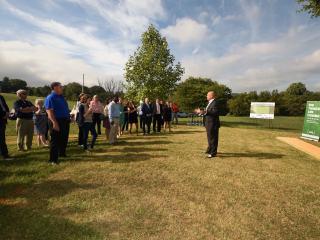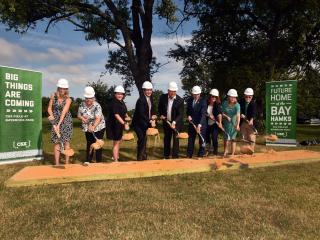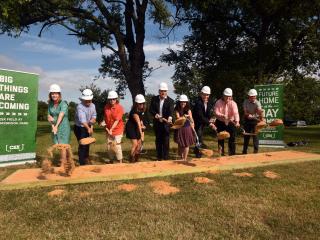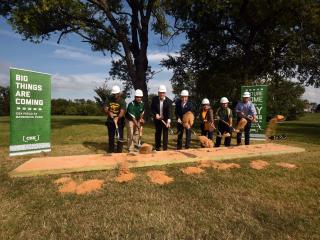 Originally published on Mother Nature Network
Sometimes a football field is more than a place to play football.
For Chris Battaglia, principal of Benjamin Franklin High School at Masonville Cove in Baltimore, Maryland, a new athletic facility under construction is an urban field of dreams, a safe, clean gathering space for students and families in a neighborhood plagued by crime and lacking some of the basics. (There's no supermarket nearby, for instance.)
Currently, said Battaglia, "We don't have any home fields. We play our football games away. Our soccer team plays at a field about a mile up the street and has to walk through the projects to get there — and there's a manhole cover in the middle of the field."
The new facility will be one of the latest in a long line of Youth Development Parks from the Cal Ripken, Sr. Foundation. The Foundation partners with communities, especially at-risk communities, to design and facilitate the creation of multipurpose, synthetic-turf, low-maintenance facilities meant to provide a cohesive recreational and educational experience for kids. To date it has completed 68 such parks.
Complete with lights, a field house and a walking path, it will embody the transformation of Ben Franklin from one of the lowest-performing schools in the area — once known as "Dirty Ben" — into an award-winning institution with a waiting list for enrollment.
The CSX Foundation, a charitable giving fund managed by CSX, donated $2.5 million to fund the project.
Like the field Kevin Costner's character builds in "Field of Dreams," once it's finished "they" will come — the football team, the soccer team, the track and field team and the larger community.
Supporting that community is a key part of a plan that began in 2011, when Ben Franklin was forced to close its doors or start over. It wasn't the first time the school faced the chopping block; that was in 2008, when it was converted from a middle school to a high school. With low grades and low enrollment, it was threatened with closure again a few years later.
"Instead of closing the school they put it in turnaround status," said Battaglia. That meant hiring a new principal and new staff.
It also meant adopting a community school model, which local organizations and businesses help fund. "A community school is the hub of the community," Battaglia explained. These schools are charged with helping revitalize an area, providing resources, support and essential services. (There's childcare, a mental health clinic and a United Way Family Center within Benjamin Franklin, for example.)
Today, with the new model and new principal in place, grades are on the rise, as is school pride. Itching to nurture that pride, Battaglia said he already has set aside funds to put artwork of the school's mascot, the bayhawk, on the end zones.
He credits CSX for its role in making the field happen.
"CSX came to us and it was a little like Christmas Day in the sense that they said they would like to help with a home field," said Battaglia. "I was thinking maybe they want to buy us goals or something. Here we are five years later and we're talking about a full-fledged athletic complex."
For CSX, which was already mentoring some of the high school students at a nearby CSX facility, partnering with the school and with the Cal Ripken, Sr. Foundation is a way to give back to a community that's been an important piece of its history.
"CSX's story is rooted in Baltimore — we've been operating here for more than 100 years," said Brian Hammock, CSX's resident vice president of state relations in Maryland. "We're proud to be involved in a project that will impact current students and future generations of students and families alike who will finally have a place to play and exercise in this community."
The field, which will be gifted to the Baltimore City Parks and Recreation department when it's completed in 2018, will provide a venue for organized sports leagues as well as physical education classes and recess for two nearby elementary/middle schools, plus events like graduation.
"It breathes life into an area that is very industrialized," said Battaglia. (Shipping ports, rail yards and oil tanks dot the landscape.) "It kind of brings 'community' back into the community. It gives people a place to gather around and do positive things."
One of those positive things, he hopes, is physical activity. He relishes the thought of seeing kids and adults in the community, where obesity rates are high, make use of the park to walk outside. He also daydreams about a farmer's market that would bring fresh fruits and vegetables to this food desert.
Said Battaglia, "I don't know how soon we get there, but I know that we won't ever find out if we don't build it."
CSX is committed to being a good neighbor to the communities where it operates. Learn more at https://www.csx.com/index.cfm/responsibility/communities/.